1.
A La Roche-Posay foaming facial cleanser so a) you get quite the bang for your buck (just look at the size of that bottle!) and b) you can wash off all your makeup, remove excess oil, and end the day with a fresh face in a few minutes flat. It's extra gentle, yet super effective!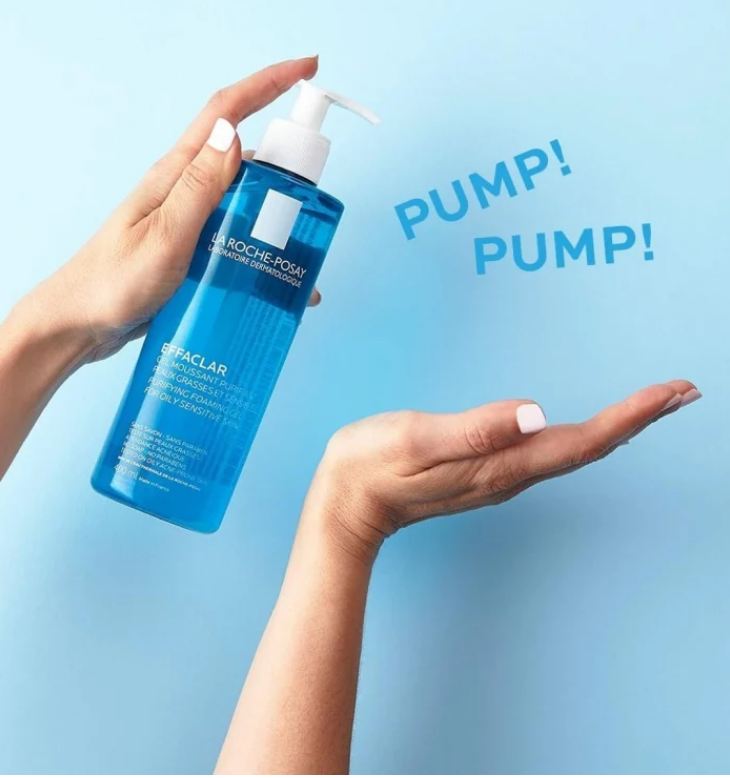 If you have sensitive skin, this is a great option for you! You can use it both morning and night.
Promising review: "This has the same milky, non-foaming texture as Cetaphil ($9.39) and Cerave ($13.91), but is visibly better and faster at dissolving makeup and dirt. It's clean-rinsing, there's no need to 'tissue off', and there's no need for 'double cleansing'. It takes literally just a few rubs to break down makeup, vs. the longer emulsifying time of other brands, both of which don't take off mascara very well. But this does the job! My face is left sparkling clean with no residue, but not feeling tight or dry." —nycgirl
Get it from Amazon for $14.99 (available in two formulas).
2.
A pack of Rael pimple patches for healing breakouts FAST without causing scarring (or letting you pick). They're gentler than acne cream, speed up recovery to practically overnight, and do all the ~heavy lifting~ for you. Pimples will no longer have a chance to leave their mark.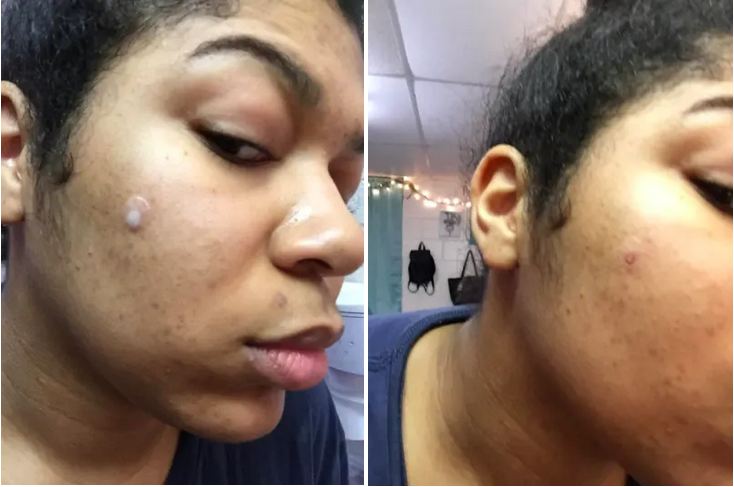 Promising review: "I don't write a lot of reviews, but I'm just in awe of this product. What are these magical stickers?! After washing my face last night, I put a patch on a new, under-the-skin pimple from hell, and when I woke up this morning all of the pus had been pulled out. My pimple is flush and feels so much better. It's all but gone." —Matt F.
Get a pack of 24 from Amazon for $5.99.
3.
Or! A set of Avarelle acne cover patches to tackle every single breakout that dares to challenge your complexion. They're powered by tea tree oil and calendula oil (all of which are gentle on sensitive skin) to reduce inflammation and absorb pus ASAP. *And* extra-large patches are included for when you need defeat multiple pimples at once.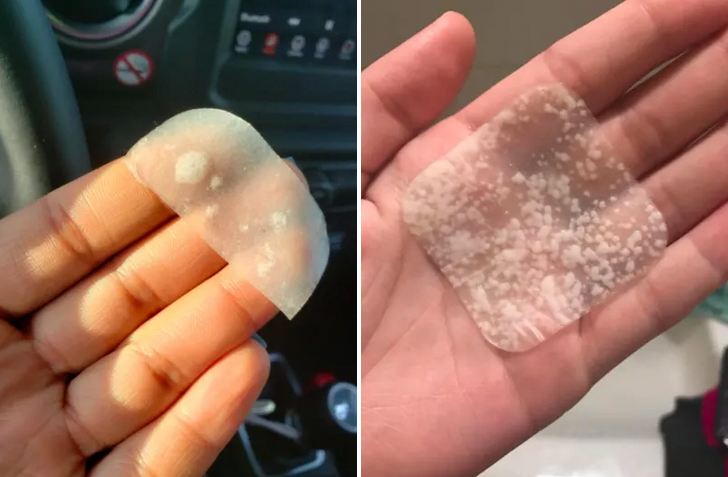 Promising review: "I've tried so many brands of pimple spots, and these are hands-down the best on the market. I'm a performer at Walt Disney World, and a clear complexion is required. Last night, I put these on a few acne problems (a small cyst, a whitehead, and a pimple I shouldn't have picked and has been a bump for about three weeks now.) I just woke up and am writing this review in disbelief. THEY'RE FLAT! Gone! All of them! I could cry I'm so happy. The packaging is also ideal, because it allows you to conveniently and easily peel the stickers off without stretching them out or folding them back on themselves. Do yourself and your complexion a huge favor! Have these on hand for a stubborn zit when you really need help. Make sure you apply them to completely clean and dry skin." —Caitlyn
Get a box of 36 round patches plus 4 large patches from Amazon for $8.07.
4.
A Nooni foaming cleanser, because this'll make your daily skincare routine feel a little more rich when adding it to your usual face wash. How? It transforms regular ol' cleansers into a *fluffy marshmallow texture*. Talk about cloud nine.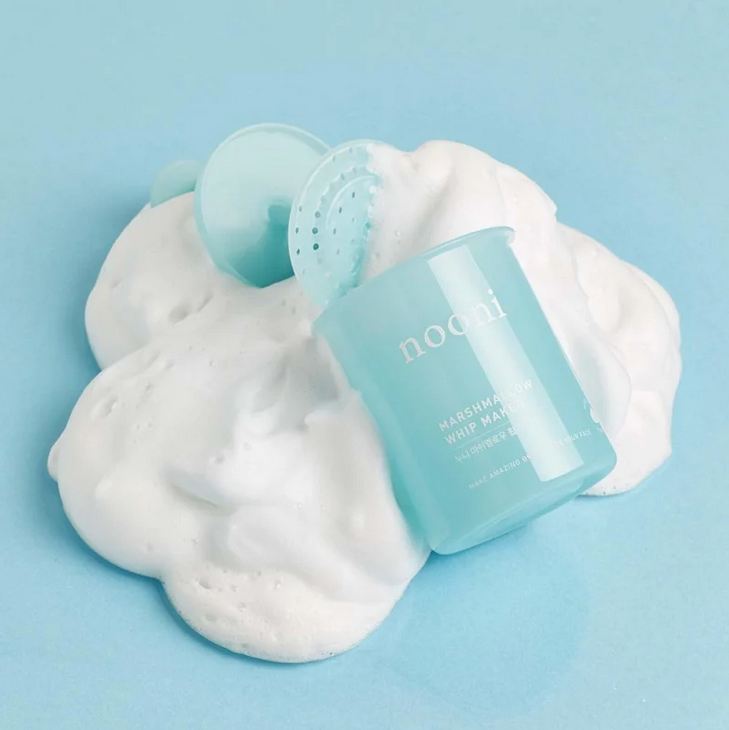 It's especially great for people with sensitive skin, because it tones down harsher formulas!
Promising review: "This thing is the bomb. Does exactly what it advertises; makes a thick whipped cream/foam out of washes, making it economical as well as fun. It can soften harsh washes to make the concoction gentler on skin. It's also great for mixing washes if you have two or more you'd like to combine for different effects. And of course, a little goes a long, long way with this puppy. For the price, it's a steal. Definitely give it a try if you're not sure. It's a really cool device." —Knock Knock Me
Get it from Amazon for $8 (available in two colors).
5.
A bottle of Teddie Organics rose water toner spray that'll let you treat your acne on-the-go and tell redness and oily T-zones to take a hike. You just have to spritz. Not to mention it has a heavenly 🌹rose scent 🌹.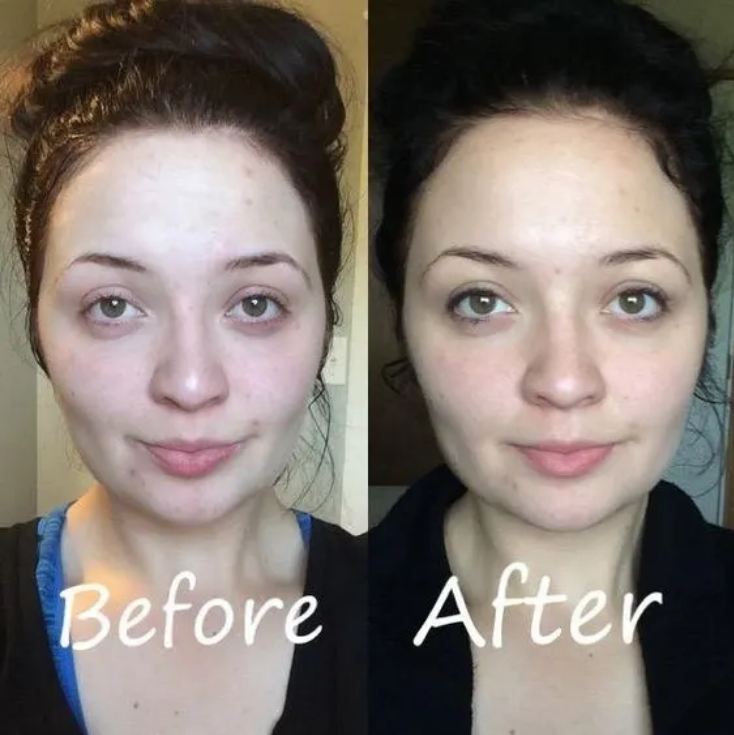 It'll also restore your skin's pH balance and fade redness. It's everything you want your toner to do, except now you can use it WHEREVER. Plus it's organic and suitable for sensitive skin!
Promising review: "I have very acne-prone and sensitive skin that is pale with pink and red undertones. I break out very easily, and my skin is irritated even by the 'sensitive skin' brands and formulas. I have used EVERYTHING under the sun to aid in redness and sensitivity, and nothing has worked to calm flare-ups like this. I wake up and my skin is glowing and peachy pale, as opposed to red and blotchy. This rose water has not only improved my skin's redness and overall tone, but it has virtually eliminated any signs on acne. I use before I put on my redness moisturizer and before bed as a refresher. I also find myself spritzing at various times of the day, because the fragrance is so pleasant." —Kathy Pancake
Get it from Amazon for $10.
6.
An Inkey List caffeine eye cream so you can send puffy, dark under-eyes a super strong ~wake-up call~ . It's hydrating, lightweight, and will definitely erase any evidence of reading GoT theories at 1 a.m. It even creates a smooth canvas for makeup!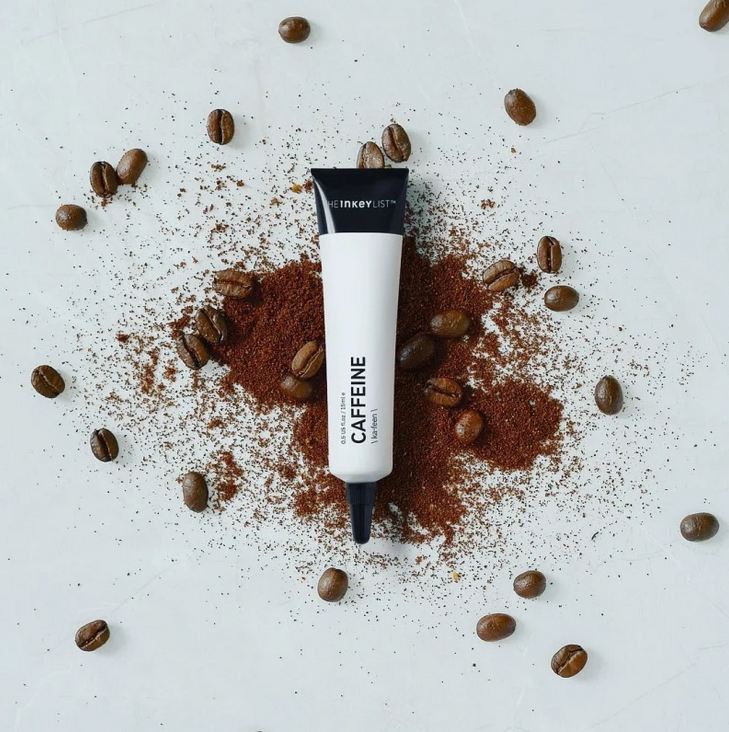 Plus! It helps to promote collagen production (which brightens and smooths your under-eyes).
Promising review: "This is such a beautiful product. Most eye creams make my eyes water, but this didn't and I saw a definite improvement in my very dark circles — amazing for hiding a lack of sleep!" —AmyLDN2LOU
Get it from Amazon for $20.00.
7.
A bottle of tea tree oil for ensuring acne, redness, and uneven skin tones are effectively treated before they even BEGIN to think about diminishing our ✨natural glow✨. Nothing should stand in our way.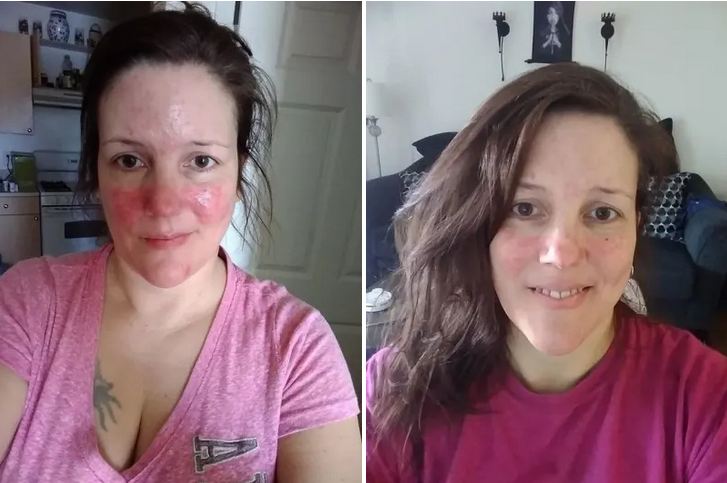 In the words of Gandalf, acne "SHALL NOT PASS." You can use this as a spot treatment to quickly heal acne, or use it to reduce redness.
Promising review: "The effects are amazing. I read online that tea tree oil can help treat acne so I gave it a try. Put on a small layer before you go to sleep each night and your skin will be spotless! After only three days of using it, my skin was soft and almost completely clear. I've tried almost everything else!" —Elizabeth Wilcox
Get it from Amazon for $7.99.
8.
A CosRX gel facial cleanser that'll start your mornings off with some *perks* by combining tea tree oil and natural BHA to shrink pores and improve your complexion's evenness. Essentially, it tells harsher cleansers to clear out in the name of gentle treatment and fast results.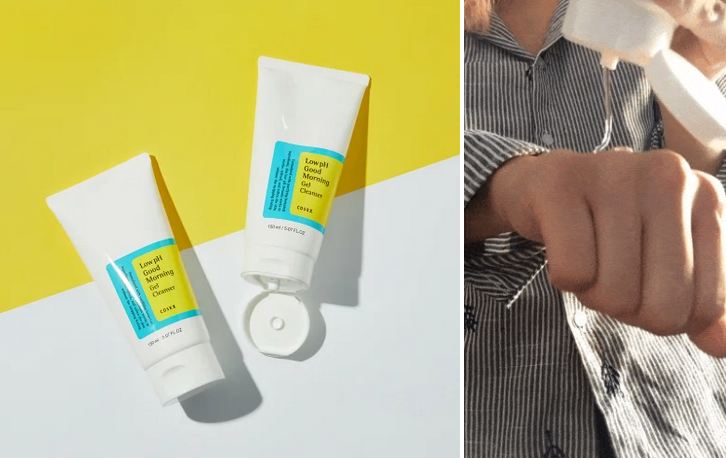 It has a lower pH level than most cleansers so it's great for sensitive skin!
Promising review: "It's exactly as it says, this is a great morning cleanser. It's cooling and is a great way to start the day. I just keep it in my shower and it's really convenient. It smells wonderful." —bekenef
Get it from Amazon for $9.30 (originally $12).
9.
A Yes To charcoal scrub and cleanser stick, because this'll help you wish pimples adieu with just a flick of your wrist. It uses charcoal, moisturizing avocado, and coconut oil to gently exfoliate your way back to clear skin *and* no more excess oil.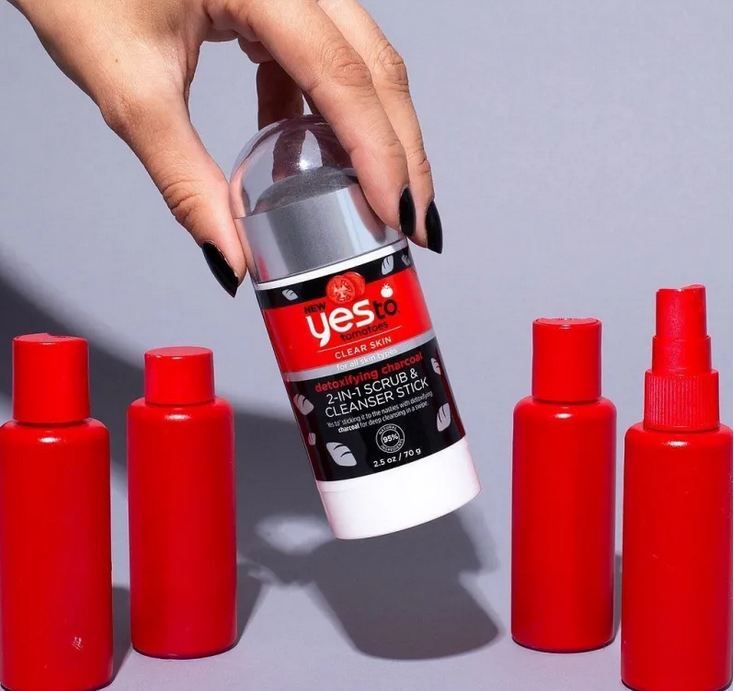 Promising review: "This is an amazing product. It cleared my face in just a single wash. I highly recommend this product to all of my friends now!!!" —Olivia Miller
Get it from Amazon for $9.59 (available in two formulas).
10.
A set of Cosrx one-step toner pads that'll calm redness once and for all after merely a swipe. Its combo of green tea and witch hazel minimize pores, decrease excess oil, and soothe both redness and dehydration. Color. Me. IMPRESSED.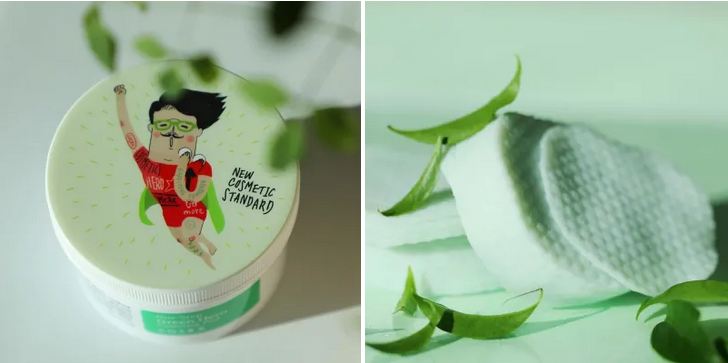 Fret not if calming redness isn't your goal! These also come in a moisturizing formula with propolis extract and hyaluronic acid to replenish hydration, as well and smooth and clear your skin, AND a skin-clearing formula to minimize pores and quickly recover broken-out complexions.
Promising review: "Wow! I'm 38 and I have been going through a difficult patch in life lately and as a result, my jawline and neck have been breaking out. I had those horrible node-type zits that stick around for an eternity and clusters of red ones that just never seem to heal. These came in the mail and I sort of slapped them on and held them there, and they've made all the difference in the world. The next day, there was an immediate difference. The red non-healing ones were GONE, just like that. The nodes were gone or significantly shrunken on day two. I wish I had these when I was a teenager and heck, all of my life." —Jennifer S. Pugh
Get a pack of 70 from Amazon for $19.98 (available in three formulas).
11.
A bottle of Foxbrim orange blossom toner so you can treat oily complexions and enlarged pores ~head on~ by balancing your pH levels and providing the level of hydration your skin needs.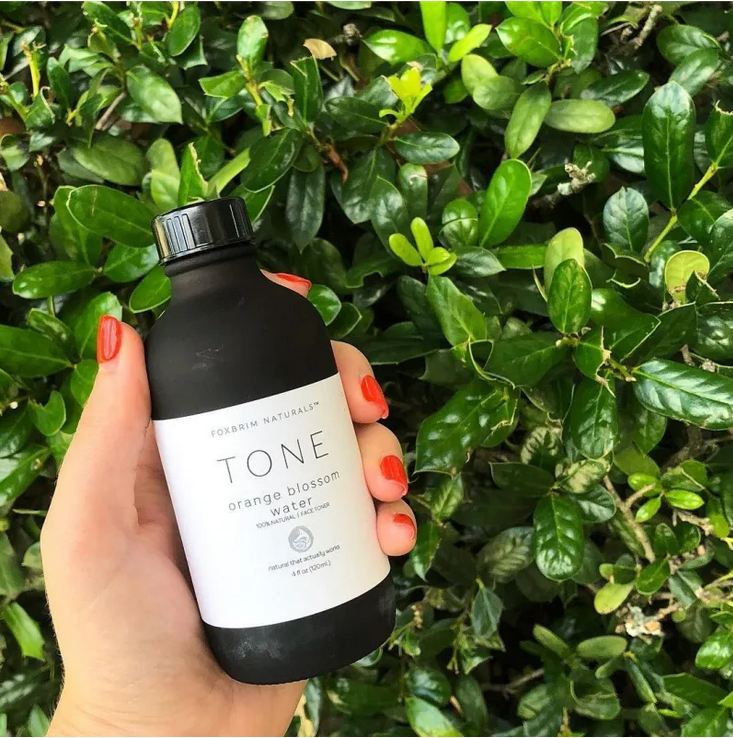 This vegan bb minimizes pores, evens out skin tones, and smooths your skin!
Promising review: "I'm very happy with this toner! I have a tendency to have breakouts due to postmenopausal hormone issues. Using this toner has cleared me up nicely. I don't know if it's my imagination, but it also seems to have tightened up some looser areas on my face and neck. It has a light, herbal smell that is very pleasant." —Debra A. Scott
Get it from Amazon for $16.95
12.
A retinol serum (a fancy name for vitamin A) for balancing your complexion, stimulating collagen, and fading hyper-pigmentation. If you've ever so much as sat in a dermatologist's chair you've probably heard of this, because it's so 👏 darn 👏 effective 👏.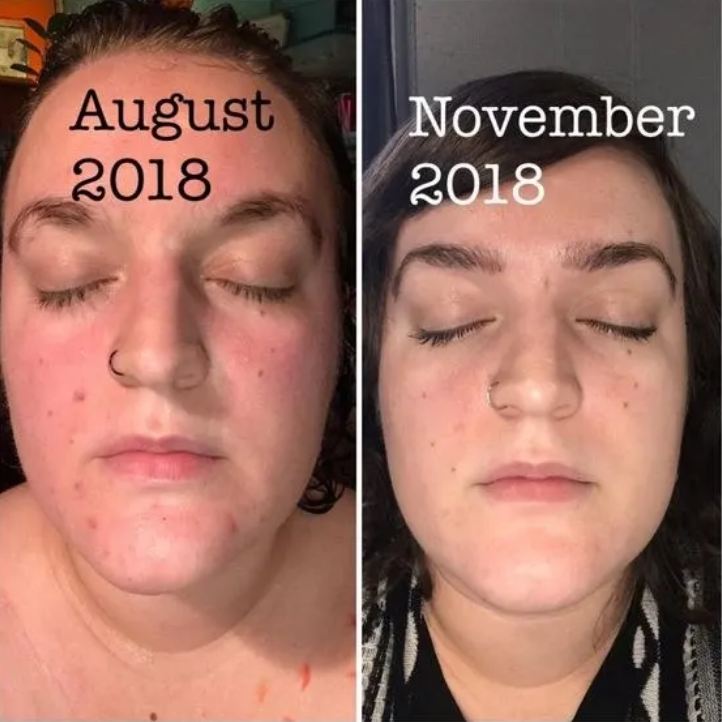 This particular retinol serum is combined with 10% hyaluronic acid, vitamin E, witch hazel, jojoba oil, and green tea to not only exfoliate but *nourish* your complexion. Meaning your skin will be balanced and hydrated, instead of over-exfoliated.
Promising review: "My skin is so sensitive! I am 35 and have struggled with acne since I was a teen. I have been prescribed so many medications from the dermatologist. I had been using tretinoin, but it really dried my skin out. It was hard to wear makeup, because it would flake off. I decided to give this serum line a try and have been so impressed by the results. I have been using this for two months and my skin is beautiful. I get an occasional breakout, but it goes away quickly. My skin is so soft — no dryness at all! My blackheads have cleared up, too! I have had no adverse reactions and like I said, my skin is so sensitive. Give it a try!!!" —Amanda
Get it from Amazon for $10.95.
13.
A double-sided exfoliating cleansing brush, because this'll take your skincare game up to a whole new level. It'll clear excess oil, remove dead skin cells, and deep-cleanse your pores — all while using your usual face wash!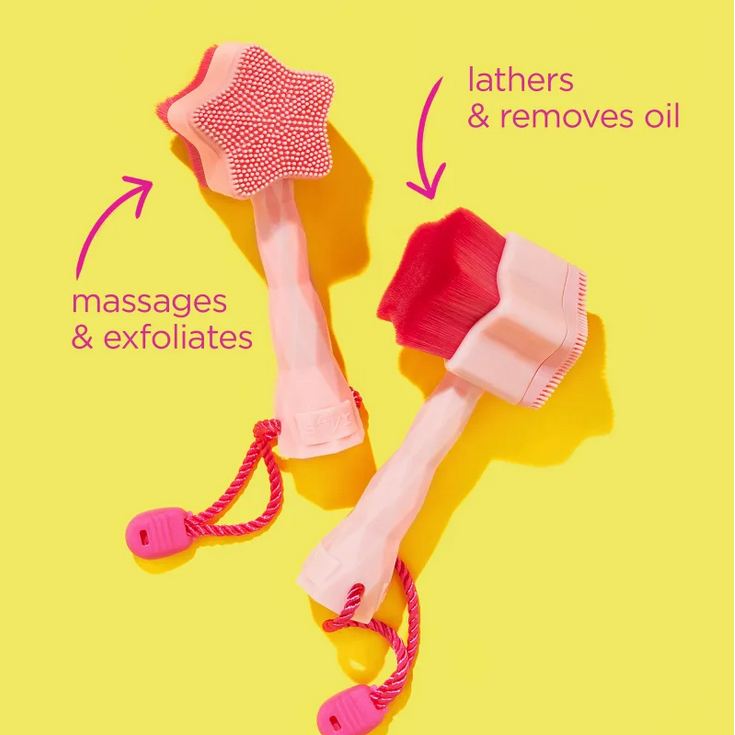 Promising review: "This is my favorite skincare product. I've wanted to try an exfoliating brush for a while now, but none seemed worth the price or like the bristles were good for the face. I chose to try this one and have not been disappointed! I'm now using half the amount of cleanser I normally need to use without a brush. The bristles are soft, dense, and don't irritate my skin." —Cindy
Get it from Amazon for $18.
14.
A tub of Aztec healing clay that'll help you wage straight WAR on the most intimidating pimples. Seriously, this acts more like a vacuum than a mask — no matter how deep your acne goes, this mask will suction out every clogged pore in its path. AND it works on cystic acne!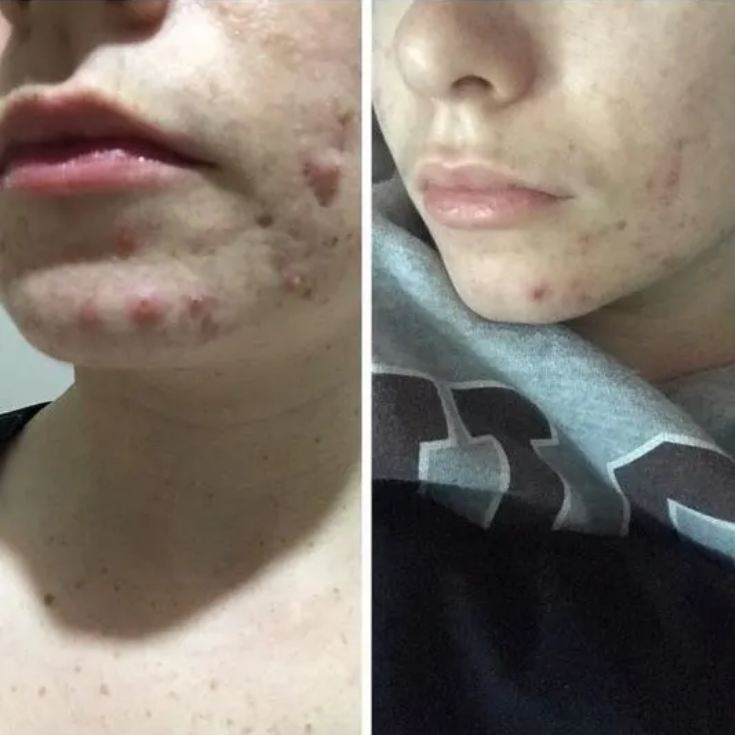 By the way this works best with apple cider vinegar!
Promising review: "HOLY MONKEY EATING BANANAS. IT WORKS. I've only used it for two days (at night before sleep) and you can clearly see the difference! All the acnes dries up! It also makes my pores smaller. My skin feels smoother, I swear it looks like I'm wearing primer on my face. It's amazing." —karen
Get it from Amazon for $10.95+ (available in two sizes).
15.
An Alba Botanica pineapple enzyme facial cleanser so you DEFINITELY get your money's worth thanks to pore-minimizing papaya and pineapple enzymes, *plus* acne-clearing exfoliants. Your skin will be brighter, your credit cards will be unscathed, and your bottle will last longer than most pricier alternatives.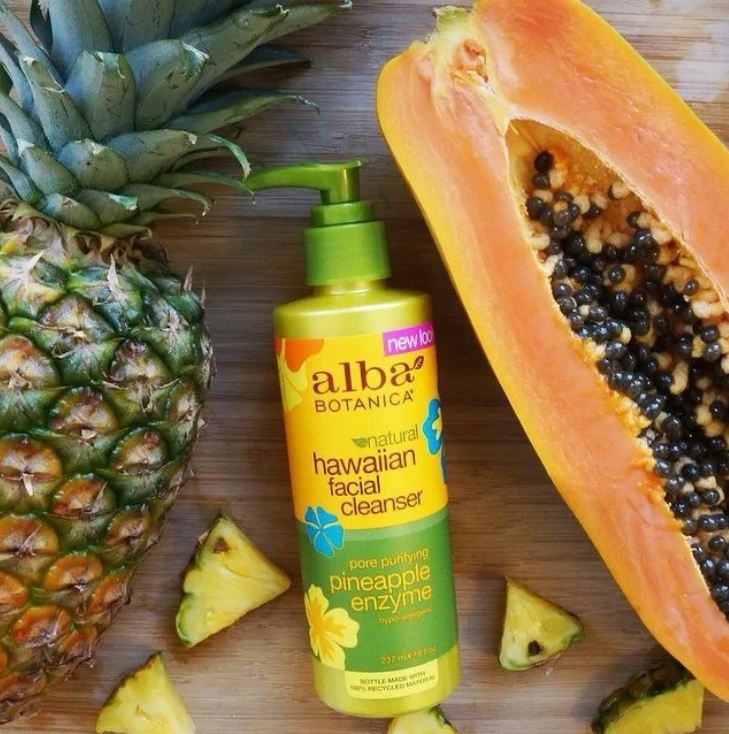 Promising review: "I absolutely love this face wash! I suffered with painful acne for a couple years and tried everything from astringents to Proactiv, and even Rodan + Fields ($199). They always made my acne worse and more painful. This stuff, though, has kept my face completely clear for more than a year now. This amazing wash leaves my skin feeling so refreshed. The scent is relaxing and refreshing; it's not too fragrant, nor does it smell like chemicals. I seriously look forward to using this stuff every day! Also, don't expect it to smell like pineapples. It's fruity, but not tropical." —Gabby
Get it from Amazon for $8.07.
16.
A bottle of Ebanel drying lotion for killing your zits on sight and keeping you from popping or picking — aka making everything worse. Dab this on, go to sleep, and wake up a whole lot happier.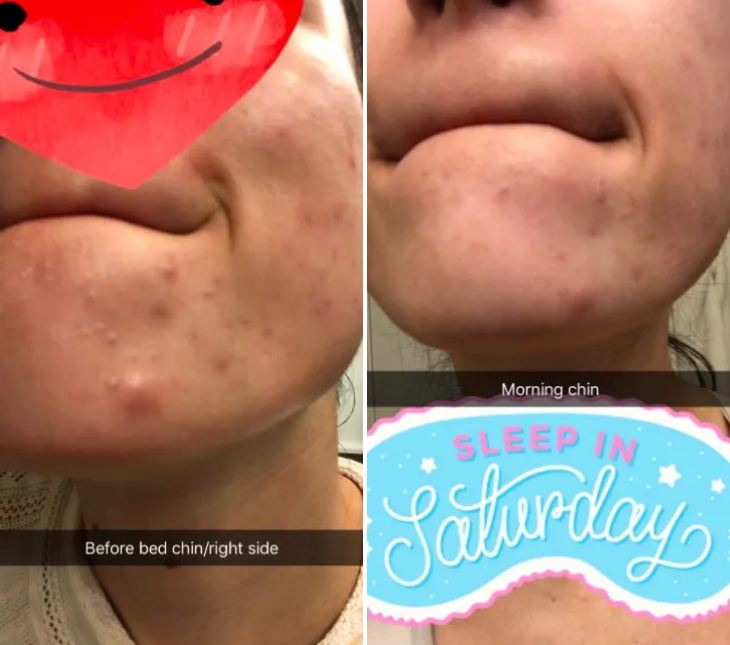 Promising review: "Wow! I am seriously amazed by how much better this works than more expensive acne products. I got one of the worst breakouts in my life all around my jaw line and forehead, and this stuff has been clearing it up in one application. I'm on my third day and they're almost gone. This definitely works!" —Mimicakes
Get it from Amazon for $11.99.
17.
A Mario Badescu healing powder, because this'll both conceal and treat your acne at the same time. It doubles as a setting powder to absorb excess oil, but it'll also drastically reduce redness and irritation. Basically you can speak "pimple, what pimple?" into existence after putting this on under makeup.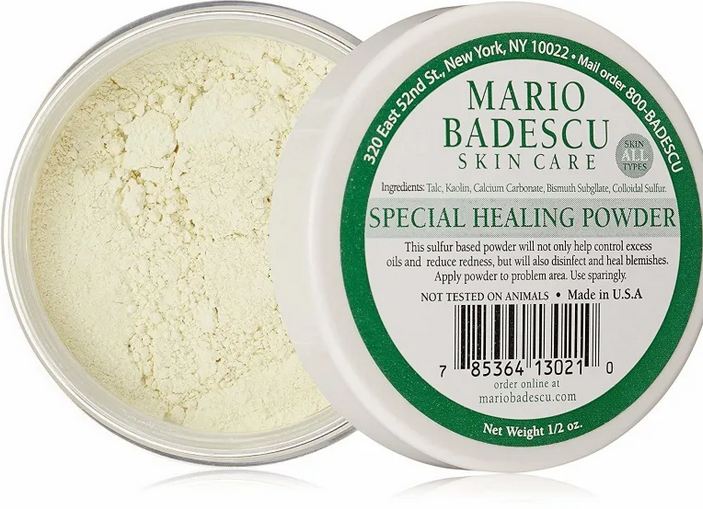 PLUS! It leaves room for your pores to breathe, rather than clogging them.
Promising review: "This stuff is incredible! I have now been using it for three years and every time I get close to running out, I go and buy another one right away. I have adult moderate cystic acne and this stuff really calms it down and helps with redness. Anytime I feel like I am getting a pimple or can see the under-the-skin bump, I will lather this healing powder all over it all day long. Definitely a go-to product and I highly recommend to anyone who suffers from incredibly painful and stubborn cystic acne." —justanothercollegestudent
Get it from Amazon for $12.
18.
A pack of Bioré cleansing pore strips so you have a sidekick that acts as a magnet to efficiently draw out dirt, oil, and blackheads both from your nose and your forehead (or really anywhere requiring *assistance*). Deep clean does not even BEGIN to define these.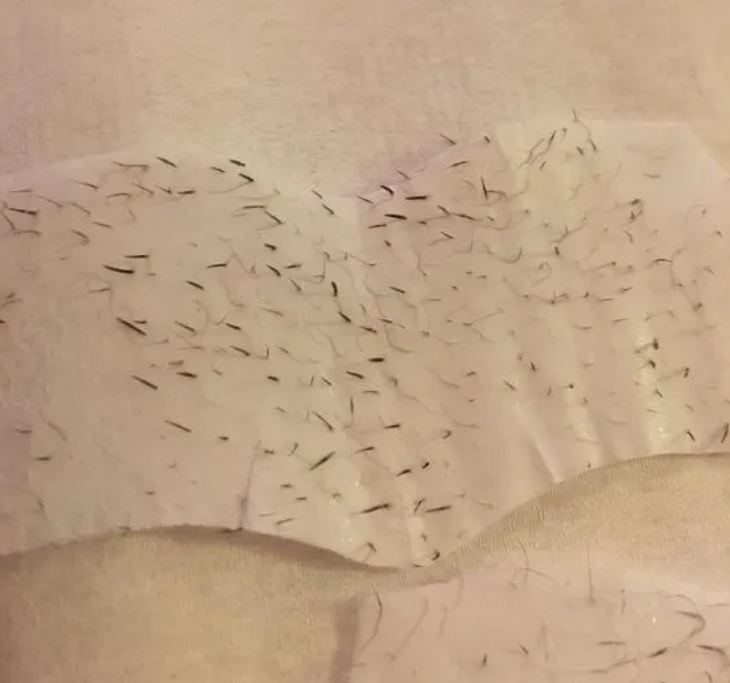 You'll get a combo-pack for both nose strips and facial strips!
Promising review: "I have scrubbed the center of my forehead for months but the 'field of black dots' just remained no matter what. So finally I decided to give this a try. I followed instructions exactly (removed after 10 minutes) and after I peeled it off I looked and not a dot in sight — until I looked at the strip! That looked like a forest with all those 'dots' standing up on end. Highly recommend!" —David G.
Get a pack of 24 from Amazon for $12.80.
19.
A set of Nip + Fab glycolic cleansing pads for resurfacing new skin with in no time at all, thanks to their formula of exfoliating 2.8% glycolic acid, hyaluronic acid, witch hazel, and a light moisturizer. Whether you're mid-breakout or just want *brighter* skin, these are an easy step to add to your routine.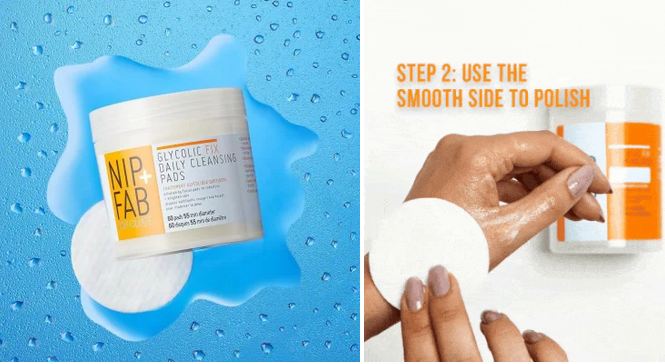 FYI, the witch hazel is there to soothe and tone your skin (to balance out the other exfoliating properties). And if you're a skincare obsessive like me, I don't have to tell you how great a deal $10 is for glycolic acid. Bless.
Promising review: "I am new to the world of AHAs and glycolic acid, so I'm not sure how this product measures up to others similar to it. But I'll never go back to NOT exfoliating. I've noticed my stubborn acne scars fading drastically after only a week of using these nightly. My recurring acne in those areas seem to be dying down, and my overall skin tone seems to be brightening. I am really impressed so far!" —Mitzy McMillion
Get a pack of 60 from Amazon for $6.89.
20.
A Beauty by Earth tinted sunscreen with SPF 20, because now you'll actually be rewarded for remembering the most important product of the day (UV PROTECTION, PEOPLE). It'll even out your skin tone, provide light coverage, and moisturize your complexion in one easy-peasy step.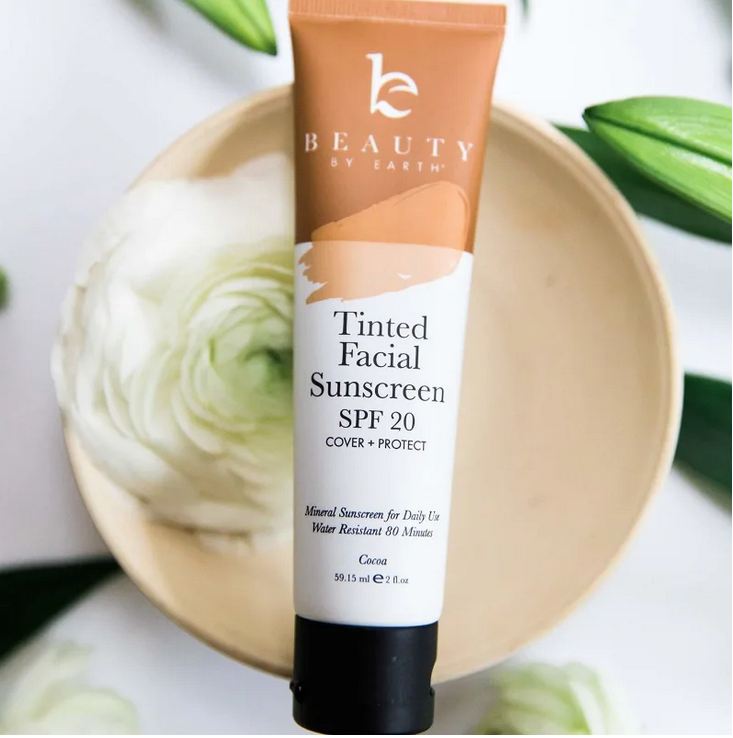 Plus! It's designed to not leave a white cast.
Promising review: "I was impressed with this! I've been using Paula's Choice tinted sunscreen for years, but sadly can no longer justify the $36 price tag. I searched Amazon for something comparable and came across this and based on the positive reviews, decided to give it a try. If you're familiar with Paula's Choice, you won't be disappointed. This product is VERY similar in texture, shade, and wear. I have very oily skin, and this doesn't make me look oily or greasy at all; in fact, it has a soft matte finish and fills in large pores nicely. Dust with a bit of loose powder and I'm good all day! I'll definitely reorder this product!" —KayGee
Get it from Amazon for $14.99+ (available in three shades).
21.
A Seoul Ceuticals vitamin C serum that'll thoroughly nourish irritated complexions with a powerful blend of hyaluronic acid and vitamin C. It'll reduce pores and breakouts, target discoloration, and make your overall complexion ~brighter~. I think this serum is already more productive than I'll ever be.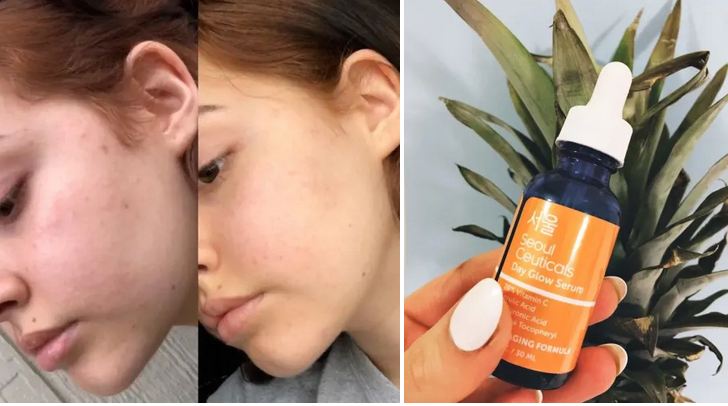 Promising review: "My dermatologist has had me on the nearly $200 Skinceuticals for a couple of years and I have bought it several times. I have tried to get off of it, but it does do something to my skin. So imagine when I find out about this product, Seoul Ceuticals? First I felt like a total chump — I can't believe I had paid so much in the past. Then I thought, it won't possibly work? Then I thought, hey, what do I have to lose? I've had it for about a week now and it is wonderful! I seriously think it might work better than the other product. My skin felt more smooth within just a couple of days." —M. B. Shaw
Get it from Amazon for $16.99.
22.
A jar of Andalou Naturals pumpkin honey glycolic mask so you can enjoy a *treat yourself* moment that will leave your skin brighter, smoother, and clearer, courtesy of vitamin C and exfoliating properties. All you have to do is sit back and turn on Netflix.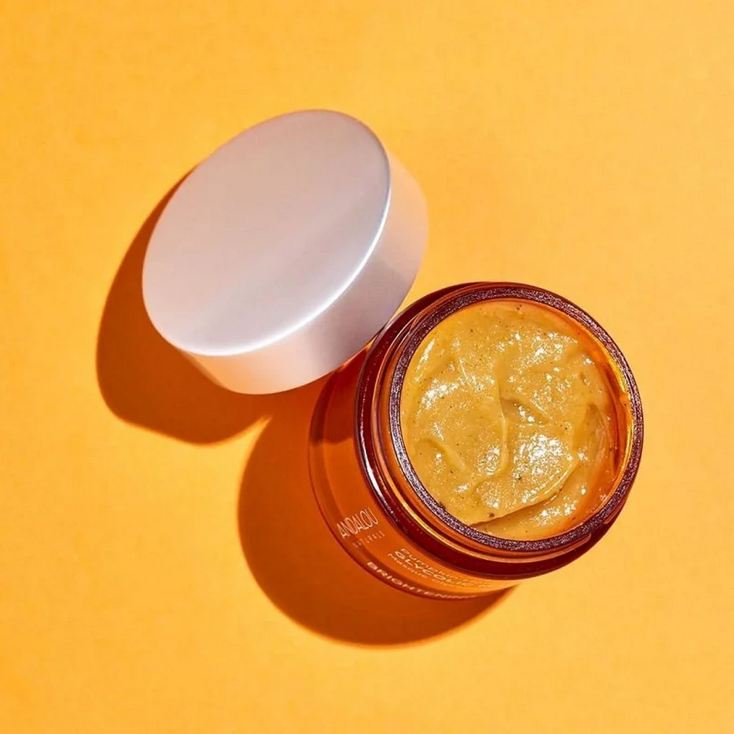 Promising review: "I've used the mask a couple times so far and I really do like it. I can mostly tell the next morning after using it, when my skin has a nice glow (which I haven't had in years due to acne and troubled skin). This product is really gentle!" —Jane Freeman
Get it from Amazon for $8.87 (available in four formulas).
23.
A bottle of Acure brightening facial scrub for exfoliating away excess oil (the pesky cause of most breakouts). It's gentle enough to use every day, meaning treated acne won't have a chance to come back. We are on 👏top👏 of👏 it — all while bringing out a clear, glowing complexion from underneath.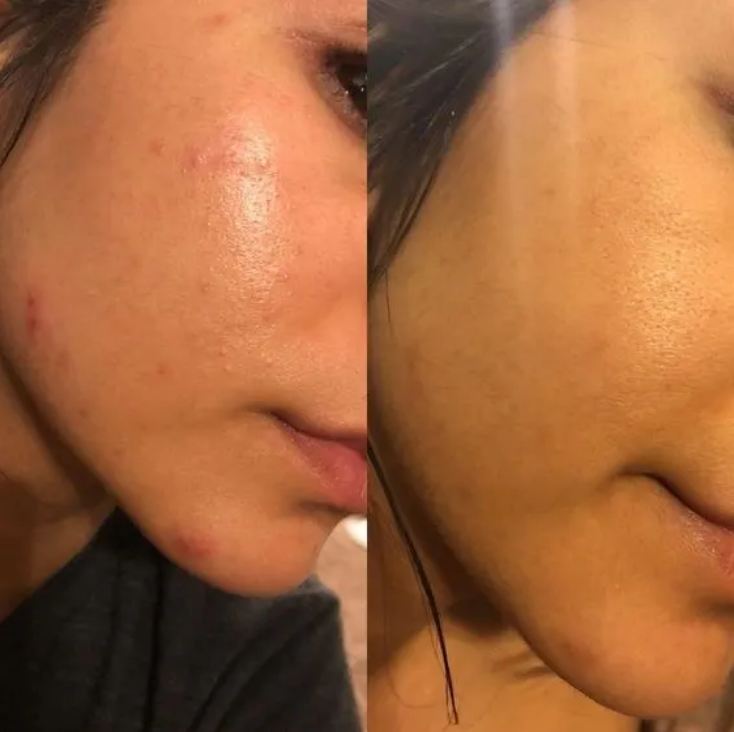 Its vegan formula helps to stimulate new cell growth with a chlorella growth factor. And it's cruelty-free!
Promising review: "This stuff is a lifesaver. Recently my doctor put me on steroids to clear up my allergies. I immediately started breaking out like I was 15 again (it was one of the side effects). I didn't have a good exfoliator and this one had such good reviews that i decided to try it out. It really works! In eight days my skin was almost back to normal and it felt clean as can be! My dark acne spots were significantly lighter and all the little bumps I had were gone. Will be buying this from here on out." —janelle
Get it from Amazon for $9.99.
24.
A Kose cleansing oil, because this'll bring you all the benefits of (usually expensive) double oil cleansing even if you use this alone. It'll work overtime to remove stubborn makeup, unclog pores, and get you squeaky clean without the need of a second cleanser. It actually has a gold metal in Olympic sprinting, but it doesn't like to brag.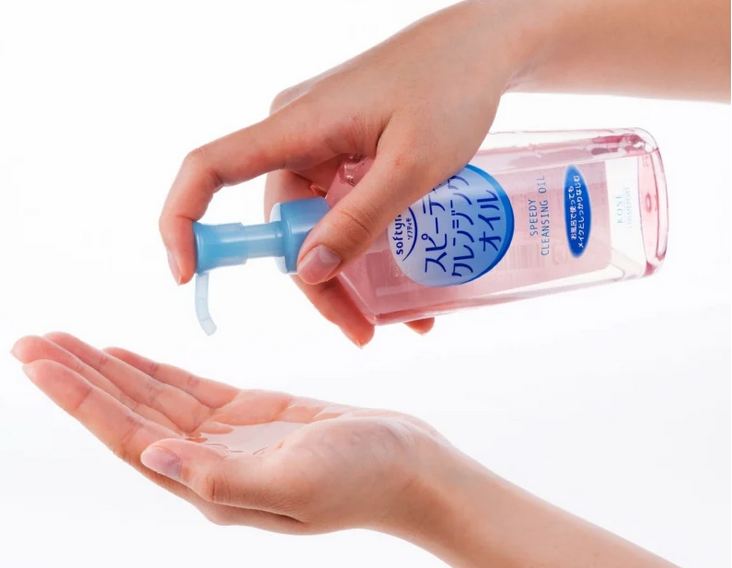 Promising review: "They say that you really don't know the true value of most things in life until you no longer have them. This is one of those items for me! A full bottle of this cleansing oil lasted me about a little over seven months. For reference, I have super oily (oily on the outside, but dry on the inside) skin and very sensitive and acne-prone skin. I was able to lightly rub the oil onto my entire face and gently take off all of my makeup at once! It emulsifies into a milky-ish liquid upon contact with water. It miraculously lifts and pulls on the dirt and debris trapped inside my (huge) pores and made my blackheads nearly invisible for most of the time after cleansing. This is an amazing pore-shrinker; my friends have been curious as to what new facial I've been getting, because I can go outside without makeup on. I just tell them it's this cleansing oil." —SAPfan
Get it from Amazon for $9.89.
25.
A Burt's Bees deep-cleansing cream packed with soothing agents like chamomile, aloe, and soap bark that'll clear breakouts in the gentlest (yet most effective) way possible so you walk out of that bathroom with soft, dewy skin.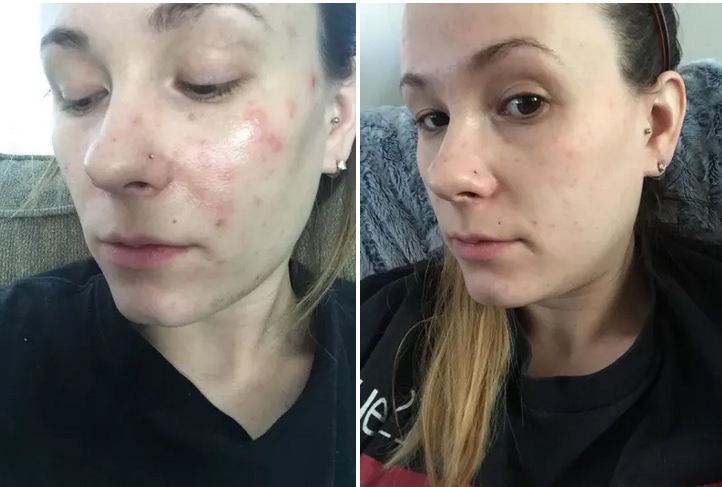 It even has a touch of menthol to help cool and soothe your irritated complexion so you're left feeling clearer and squeaky clean. Plus, this is 99% natural and specifically formulated to be non-irritating for daily use!
Promising review: "I have been suffering from a mild case of perioral dermatitis for some time now and have tried all kinds of face washes, moisturizers etc. I am pregnant with my second child now and every morning I have been waking up with horrible red patches that burn if I put anything on them — even tinted moisturizer (because I can no longer use regular foundation). I finally came across this amazing face wash. After a week of using this face wash my face is completely clear! All the red patches are gone and my face looks so vibrant and fresh! I love how this face wash smells and tingles after I used it." —Amazon Customer
Get it from Amazon for $6.49.
26.
A Mizon's black snail all-in-one cream so you bring the rewards of the lauded ~black snail~ right to your fingertips. It won't be slow to show you why it's usually so expensive: minimized pores, cleared blackheads, and a brighter complexion are just some of what this brings to the table.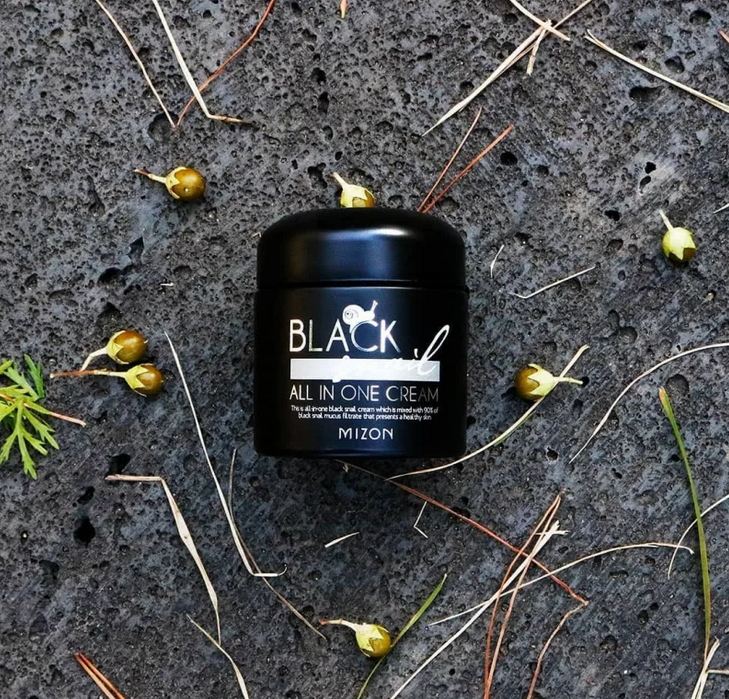 Promising review: "I know it seems unusual to want to put snail secretion on your skin, but personally my skin has never looked or felt better. I have combination skin, it's terrible. My T-zone is oily and the rest of my face has dry patches. I've been using this cream for a month now and my skin is amazing. My skin glows, looks fresh, my skin patches are shrinking and it's weird but my face's skin feels tighter. I'm not sure how to explain the tightness, but I have really noticeable fine liens and this cream is helping smooth them out." —melody
Get it from Amazon for $14.54.
27.
A Freeman anti-stress mask for a pick-me-up whenever your skin is feeling *the blues*. Dead sea minerals absorb excess oil, purify clogged pores, and show pesky breakouts the door (all in just ten minutes). It even relaxes you with lavender aromatherapy. Can spas do this? Maybe, but not for $4.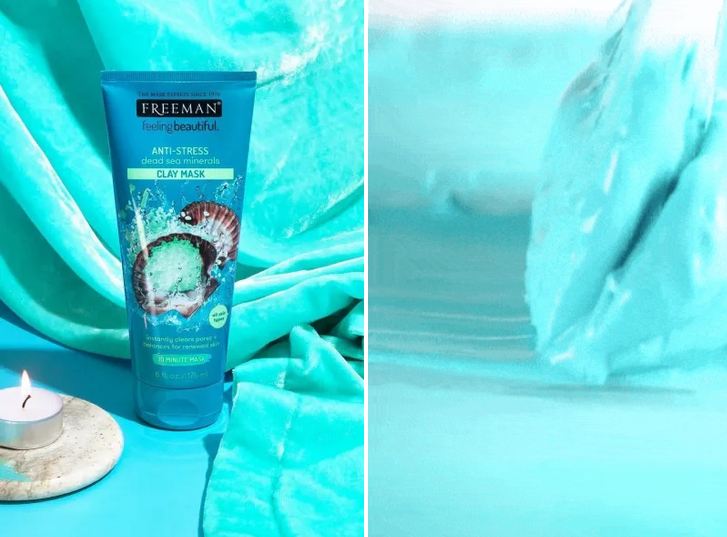 Promising review: "First of all, I literally never write reviews. Like, ever. But I've used this once so far and WOW. I immediately noticed that my (usually giant) pores look much smaller and my skin looks all around smoother and more even. It even seemed less oily when I woke up this morning. I've used those little single-use face masks that come in pouches and never really noticed a difference, but this thing worked wonders after one use AND costs the same as one of those single-use pouches! I would highly recommend this — it's way more effective than any other mask I've ever used and it's so economical (a little bit goes a long way and there's a ton of product in the tube). Definitely treat yo'self and grab a tube of this!" —Carey
Get it from Amazon for $3.78.
28.
A Shea Moisture coconut oil to properly hydrate and counteract shiny complexions. It may seem weird to treat excess oil with *more* oil, but your skin actually just needs the RIGHT kind of moisturizer. This'll help restore the balance your skin is missing.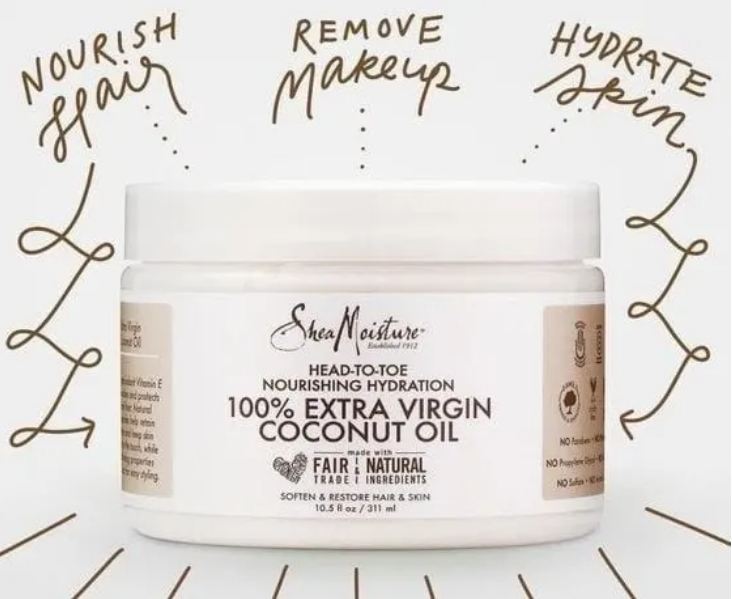 This has so many extra purposes! It hydrates hair, soothes razor burn, and removes makeup!
Promising review: "This is my second jar and I love it! I use mine for many different purposes. My first purpose is for removing makeup in the evening. I rub this on my face in a circular motion and let it sit for about two to three minutes, rinse with warm to cool water, and oh my my skin becomes so glowing and soft. My other use is for my feet after I shower at night, another use is to oil my scalp, and I make my own lip scrub with it, too (just add sugar in small jar)! I shave with it in the shower, make cuticle oil with it, and moisturize my legs. I just love and use it for everything!" —Miss 80s Lovebird🍭💕
Get it from Amazon for $11.78.
29.
A Radha Beauty rosehip oil, because this'll help you maintain dramatically clearer skin when incorporating this into your routine. Just a few drops tackle redness, scarring, pimples, and everything in between. Nothing will get in your way of glowing skin again…not on this bb's watch.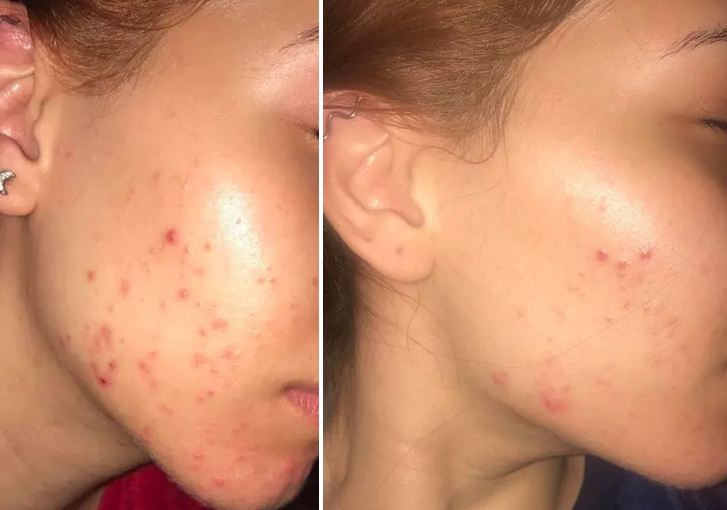 Promising review: "This oil is amazing!! It has evened out my skin tone, balanced my oily and dry patches, and cleared up blemishes all in only two weeks of use. This is the best my skin has ever looked. Everyone needs to use this oil!!! This has made such a difference with my skin that friends and coworkers are even noticing. I lather it on generously every night, and again in the morning. The oil does have an orange color, but once it is absorbed into the skin you can't notice." —Alyssa
Get it from Amazon for $14.95.
To learn more, check out "This Facial Oil Will Solve All Your Skin's Problems".
30.
A Skin Food steam pack that'll eliminate clogged pores just by masking your nose (or wherever needs TLC). It's loaded with volcanic ash and egg protein to control sebum, reduce blackheads, and exfoliate your skin. In three to five minutes, those pesky dots will be a distant memory.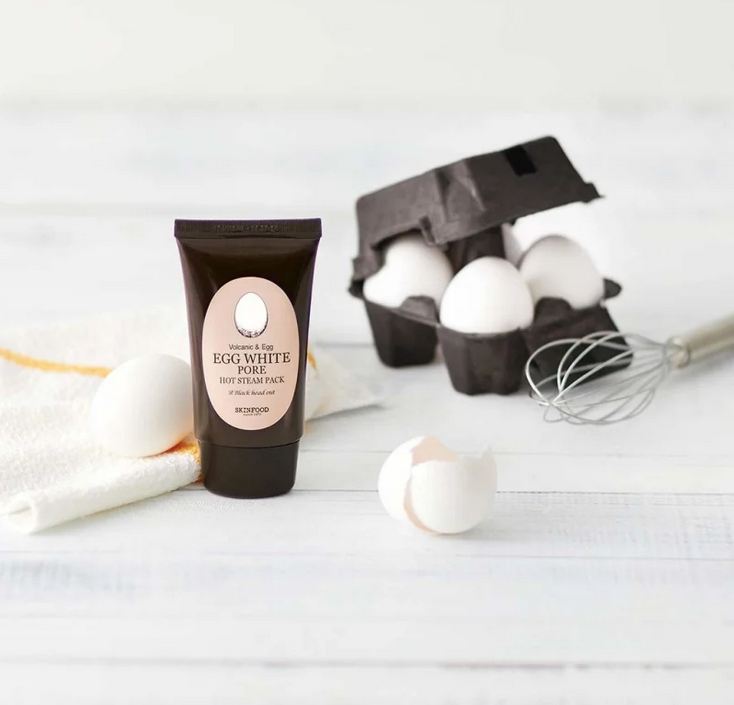 Promising review: "From the first use my pores were cleaned out, even blackheads on my nose were almost gone. It really pulls the impurities out, leaving skin smooth, although it doesn't dehydrate my skin. This mask is remarkably effective." —Ann Martin
Get it from Amazon for $12.99.
31.
A bar of African black soap so you can fight breakouts ALLLL over (hello, surprise butt pimple) before you have time work yourself into a lather. Its combo of shea butter, vitamin E, and coconut oil work together to quickly wash those unwelcome zits down the drain.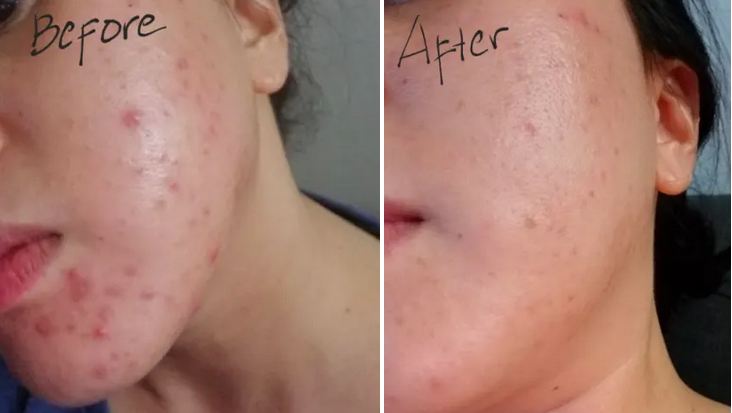 Promising review: "I started taking medication that breaks my skin out pretty badly. I have tried medicated acne products to eradicate this unwanted side effect to my oral medicines. At first they seemed to work; but I had to stick with them for several days in order to see results. The very first time I used this brand of black soap, I could immediately see and feel how clean my skin got. I was consistent with washing my face with this soap every day for the first two weeks but slacked off for the past two weeks; however, my skin is mostly clear of pimples. The dark spots are also lightening. My overall complexion has improved noticeably and I am grateful." —BajanMarge
Get it from Amazon for $14.50.
32.
A Jivi moisturizer for enlisting the help of exclusively all-natural ingredients to not only provide all-day hydration thanks to shea butter, cucumber peel, and aloe vera, but also protect you from the sun with SPF 12 mineral sunscreen. SO LONG, overpriced lotions. Come back when you learn how to multitask.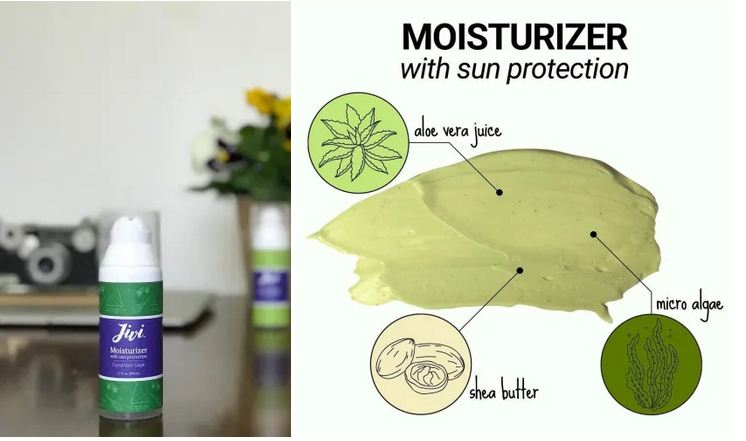 This bb is vegan and cruelty-free! AND it's non-greasy and lightweight so you don't have to worry about unwelcome breakouts.
Promising review: "I've noticed a BIG improvement in my skin since I started using this product. My skin seems less oily, more evenly toned, less irritated and red, more calm, and less acne-prone. I'm not usually passionate about all-natural things, but this product is making me re-think that. Maybe it's about time I started using more natural products like this to improve my skin. I really like this stuff and it has improved my skin a lot. I will be ordering it again." —Janell
Get it from Amazon for $15.99 (available in two formulas).