We hope you love the products we recommend! Just so you know, HomeKnows may collect a share of sales or other compensation from the links on this page. Oh, and FYI — prices are accurate and items in stock as of time of publication.
1.
A cross-body passport bag, if you thought, "No way could I possibly accessorize my legal documents for a full-on lewk."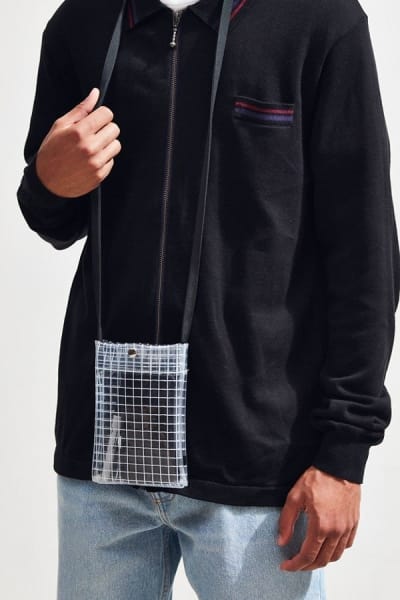 Get it from Urban Outfitters for $20 (available in clear, black, and lime).
2.
A personalized leather sticker, so you don't have to wait around at baggage claim squinting for your nondescript bag to come through.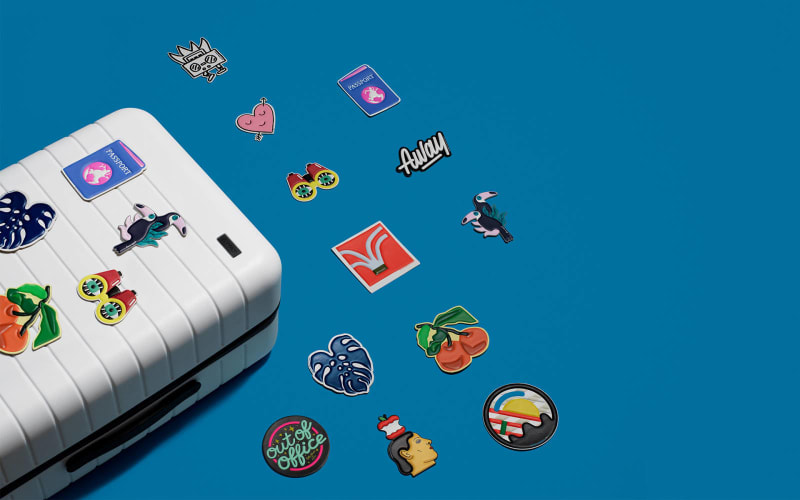 Get them from Away for $15+ (and find Away's luggage collection here).
3.
A dopp kit that'll actually make you look forward to packing your toiletries.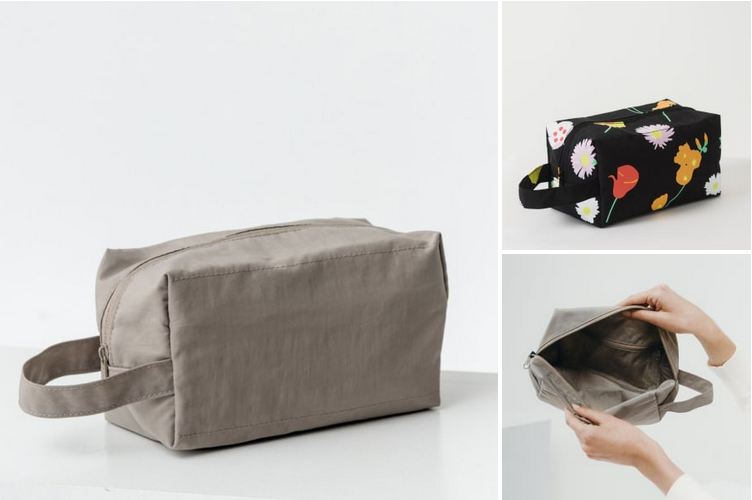 The bag measures 8.5″ x 4.5″ x 4.5″ when fully expanded and is machine-washable.
Get it from Baggu for $28 (available in mushroom, poppy, desert wildflower, and black).
4.
A majorly discounted Raden suitcase (RIP) with a built-in phone charger.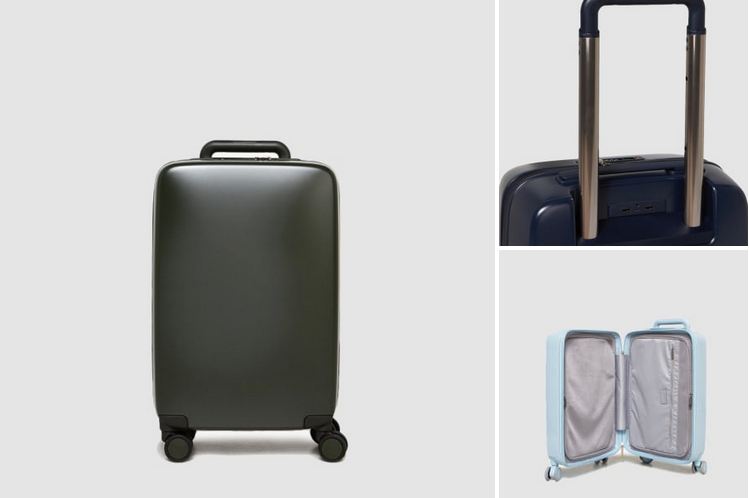 Due to the most recent airline ban on some smart luggage bags, Raden was forced to close its (e-)doors for good. That's great news for anyone who has held out on buying one of these flashy pieces of luggage due to its steep price tag. (less than great for everyone at Raden, of course.) They're now up to 50%, and, because they have a removable battery, they are still perfectly okay to bring aboard your flight.
Get it from NeedSupply for $159.99+ (originally $295).
5.
A bike chain luggage tag made from recycled bike parts that's…far from a recycled idea.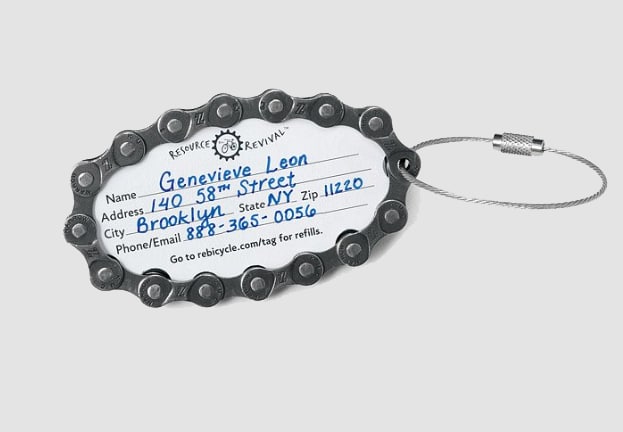 Get it from Uncommon Goods for $10.
6.
A carry-on cocktail kit, which comes with a muddler, bitters, sugar, and a recipe card for a stylishly boozy trip through the sky.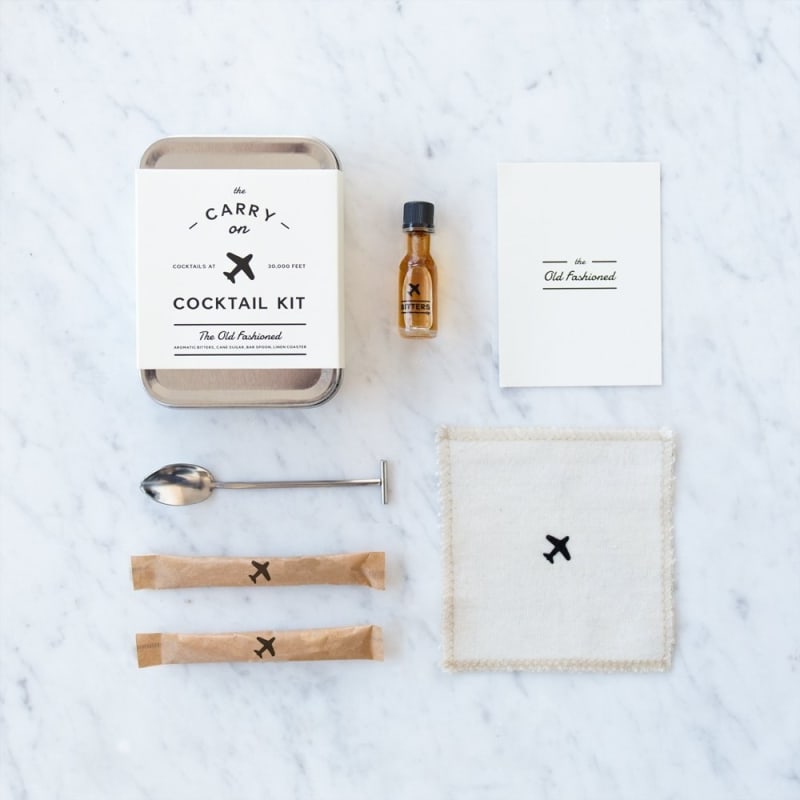 Promising review: "I do not do well on planes. That scene in Bridesmaids where she is running around the plane freaking out — that's me. And sometimes I want to feel fancy when I am trying to drink away my fear. These Carry On Cocktails do the trick." —Helen Boucher
Get it from Amazon for $15.99 or Uncommon Goods for $24.
7.
A pair of AKG noise-canceling headphones, a budget-friendly alternative to Bose QuietComforts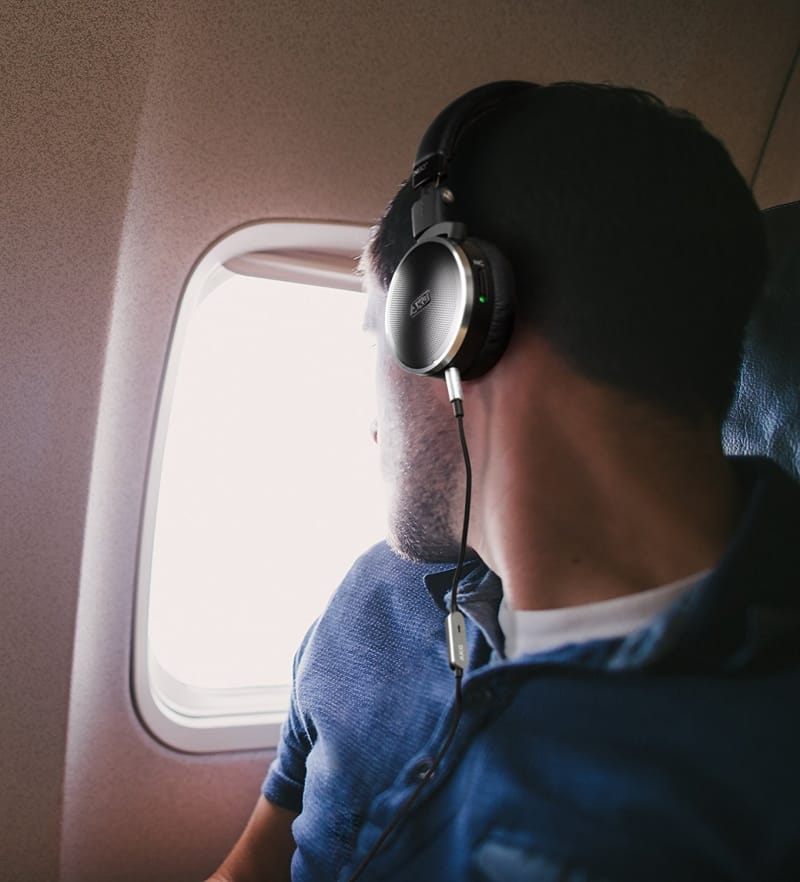 Promising review: "I was looking for some good quality noise cancelling headphones, but didn't want to pay the premium Bose price. I was fortunate to find these headphones for $149. One of the main reasons I purchased these was the size (they fold up to no bigger size than an iPhone 6 Plus. These are on-ear headphones, so the passive noise cancellation was not very good at all. However, once I turned on the NC switch: Wow! The plane's engine hum (CR-900 and CR-700) disappeared! It actually felt like I was floating once we took off as I couldn't hear the engine noise." —thealberts6101
Get it from Amazon for $149.89.
8.
A pearlescent kit with bottles, lids, jars, labels, and everything you could possibly need to satisfy your clean-freak tendencies (where toiletries are concerned, at least).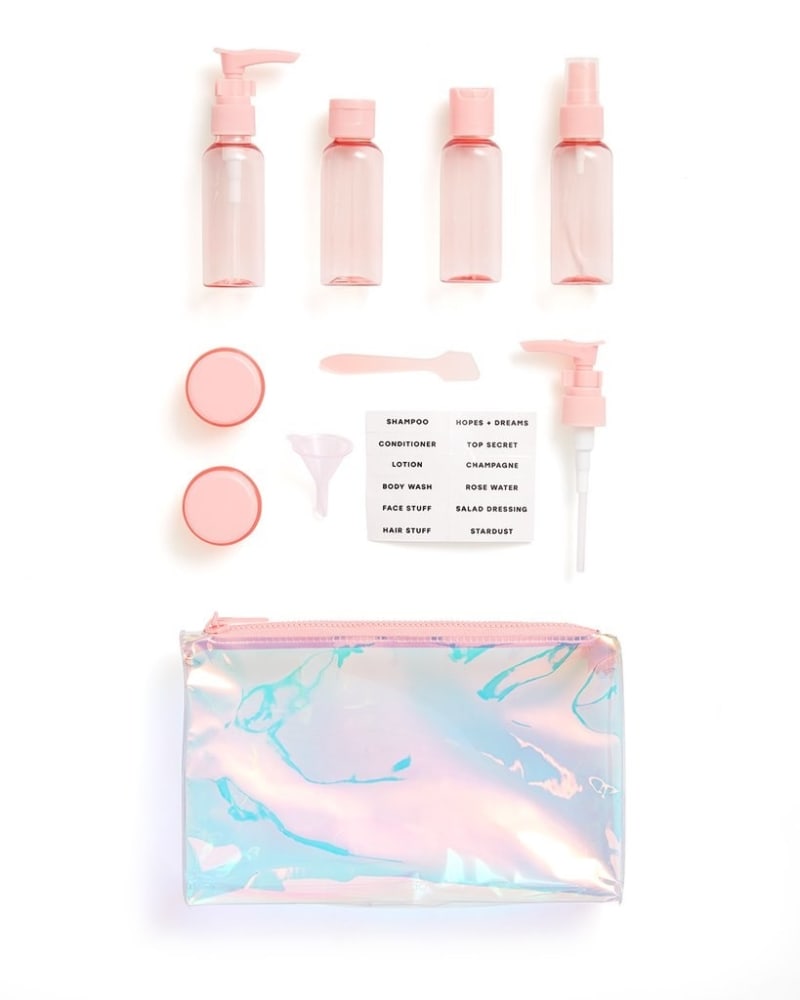 Get it from Ban.do for $20.
9.
A cord roll that'll put an end to your days of carelessly tossing all your cords in a backpack like a monster.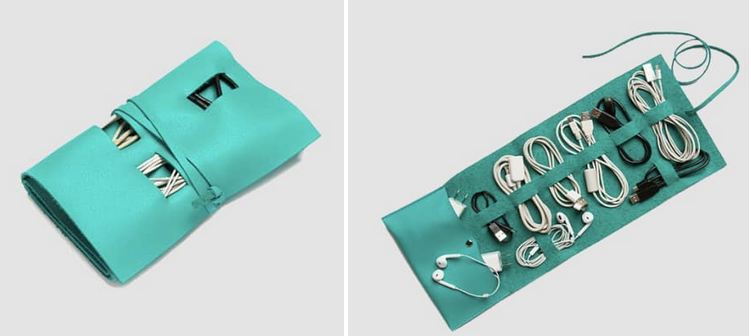 Get it from Uncommon Goods for $20 (available in aqua and black).
10.
A leather passport cover for a vintage-y, "well-traveled" look.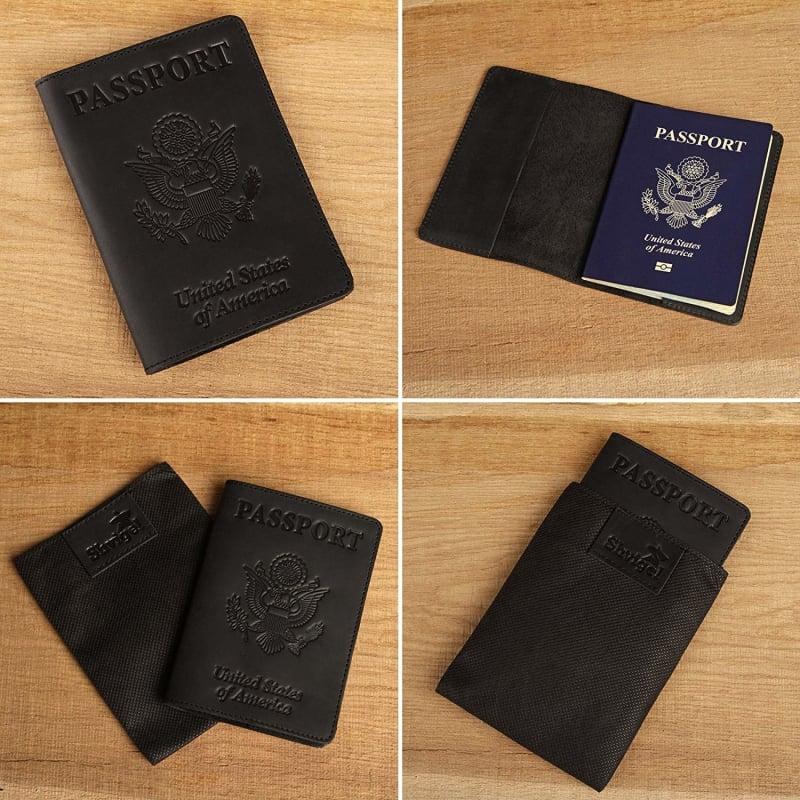 Get it from Amazon for $8.99 (available in 12 colors).
11.
An infinity scarf that doubles as an inflatable travel pillow — Now That's What I Call Stylish Travel!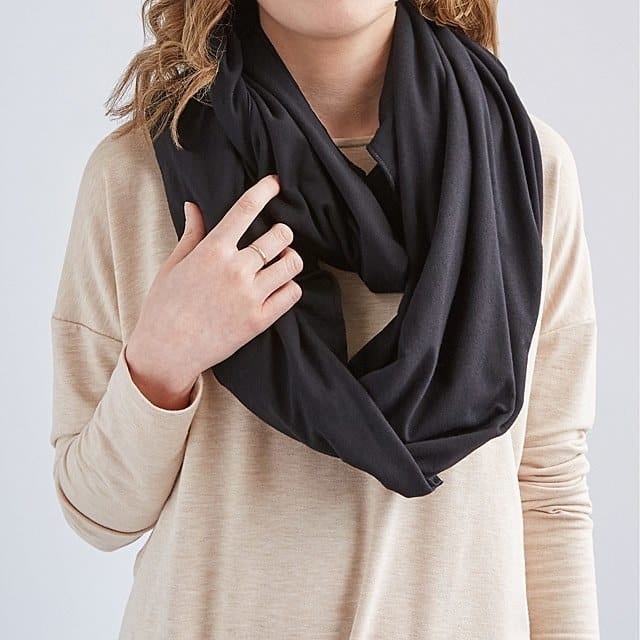 Promising review: "Purchased for a seven-hour flight and worked like a charm. I hate carrying around awkward bulky neck pillows, mostly because I never have room in my carry-on. Will definitely use in long car rides too! I received tons of compliments on the plane about it. The scarf itself is made of soft, durable material and the inflatable pillow is removable to give the option to wear the scarf by itself! Discreet, functional, and stylish. Seriously the perfect product!" —Nicki
Get it from Uncommon Goods for $35.
12.
Or, a neck pillow that is not a scarf with more than enough color and cheer to make up for it.
Get it from Ban.do for $24 (also available in floral).
13.
A USB charging-cable bracelet, because you wouldn't dare face the world unless you had at least a 20% battery charge.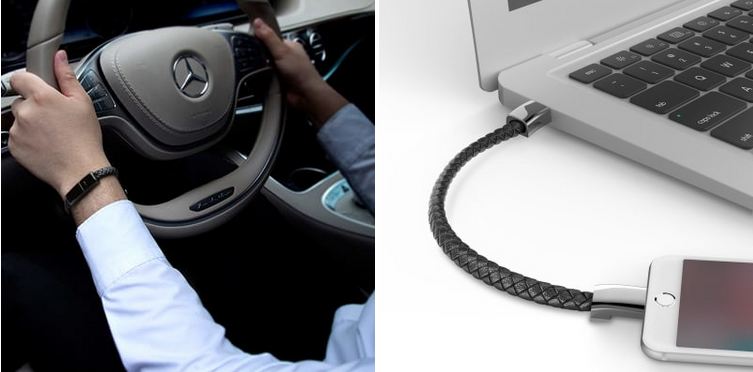 Get it from Amazon for $35 (available in medium and large).
14.
A silk sleep mask if you have trouble Vincent Van Gogh-ing to sleep on planes.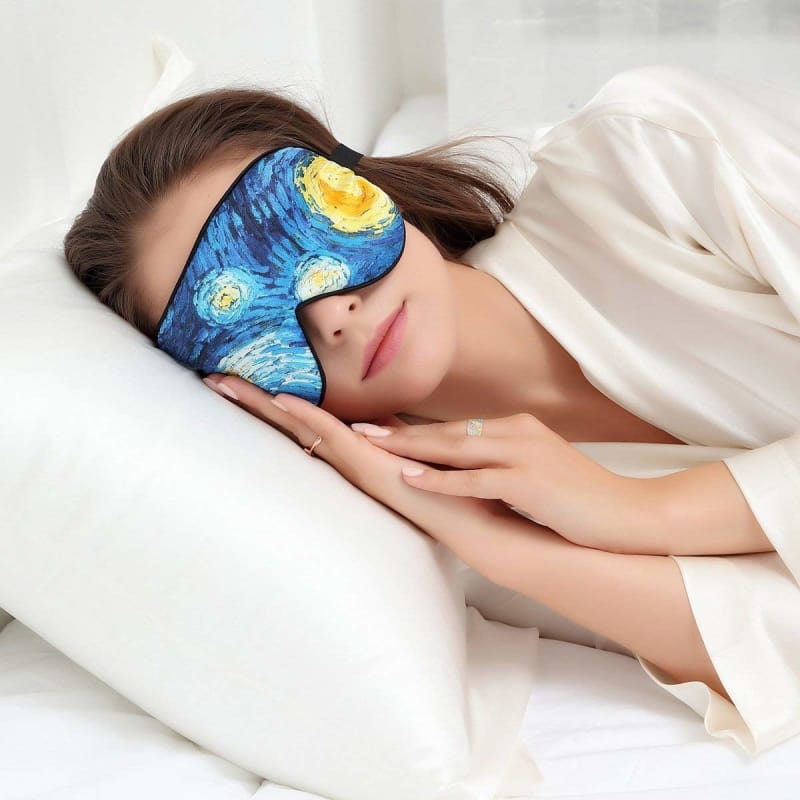 Get it from Amazon for $10.99 (available in 10 colorways).
15.
A sleek marble-style canister to keep
your bev perfectly warm and insulated (after you get through TSA, that is).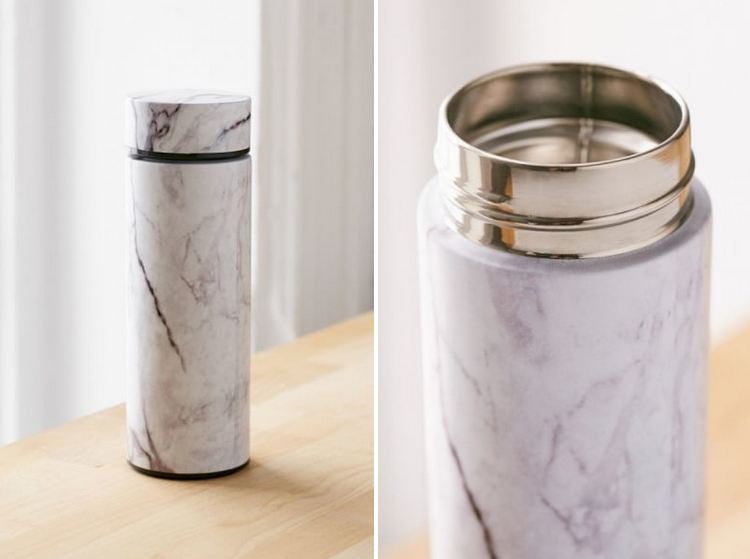 Promising review: "Love this mug! Not a coffee drinker but I always carry tea in it. Hasn't spilled and keeps my tea hot for hours (even after walking around snowy weather for two hours). Absolutely recommend and love." —bhern
Get it from Urban Outfitters for $9 (also available in blue).
16.
A chic carrier case for your nicest jackets or dresses, so you can entirely skip the ironing step and go straight to your event.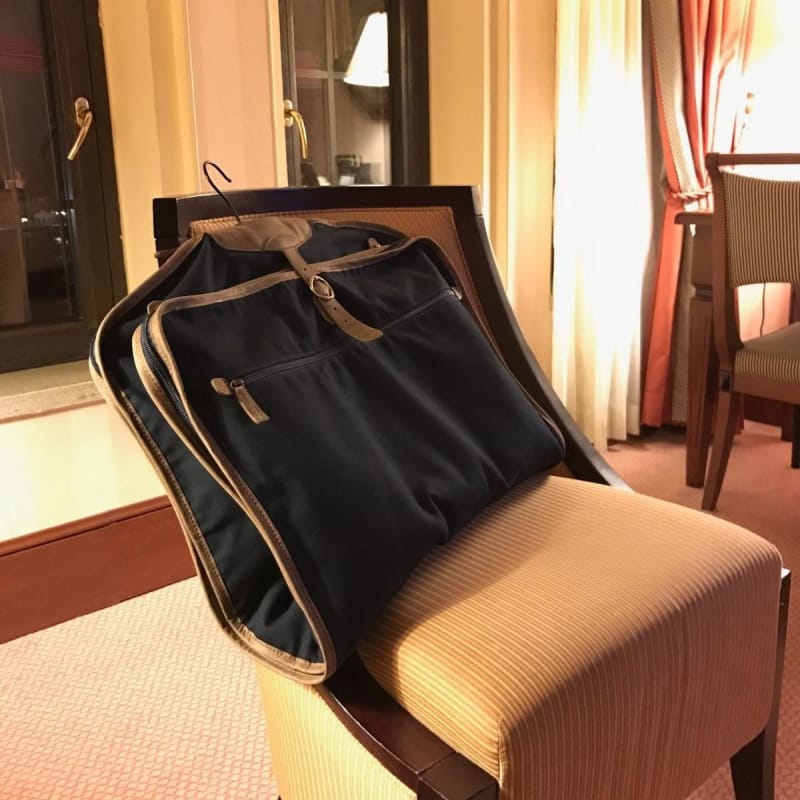 Get it from Aha Life for $160.
17.
And a beautiful travel journal to log all of your memories so they don't disappear forever.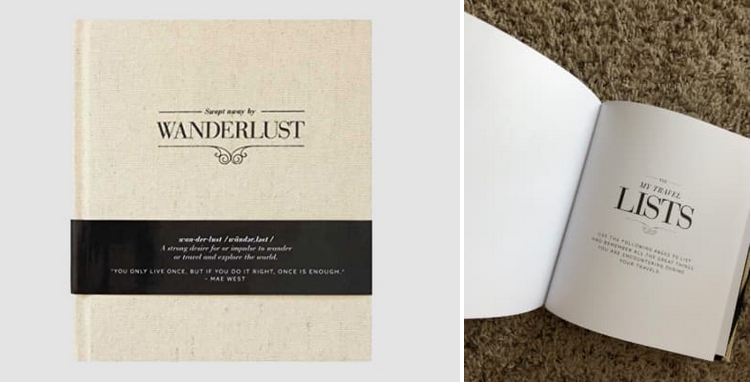 Get it from Amazon for $27.55