Halloween is almost here! Stock up on these new halloween candy picks for 2020.
Light up the most haunted night of the year. Whether you're going for small-scale spooky or enter-if-you-dare terrifying, these Halloween string lights help you summon all of the party monsters to your yard (at a socially safe distance, of course) on mischief night. Our chosen picks here include colored lights in creepy shapes that can be hung around the threshold of a door, strands that would look right at home wrapped around a Halloween tree, and many more.
For scary celebrations with your family indoors, or out and around your property, these the best Halloween lights that create that ghoulish glow.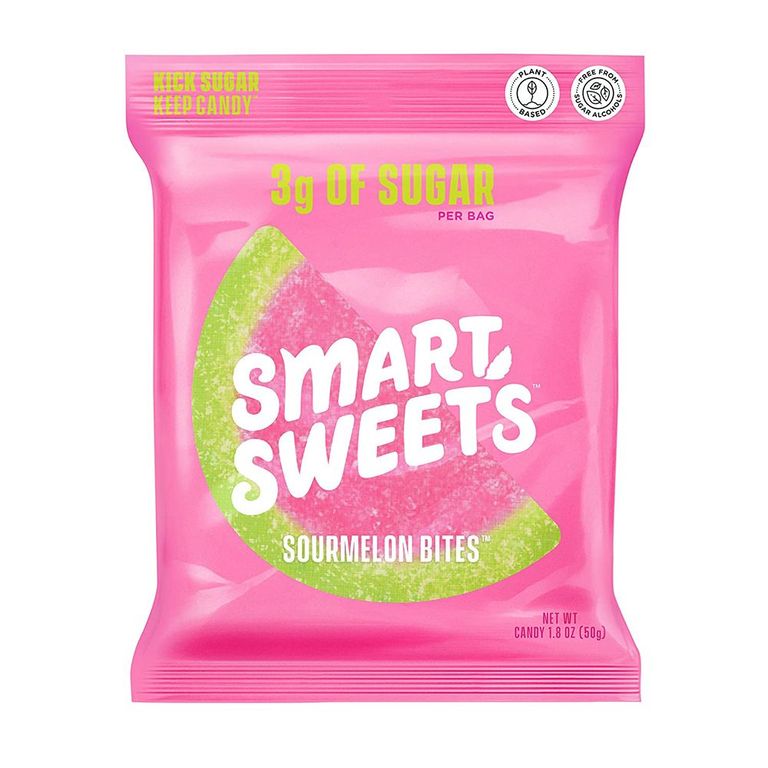 1. SmartSweets Sourmelon Bites
All right … we know these aren't technically a new Halloween candy pick, but these gummy treats are too delicious not to include in our trick-or-treat bag!
Price: $17.00 (originally $24.50)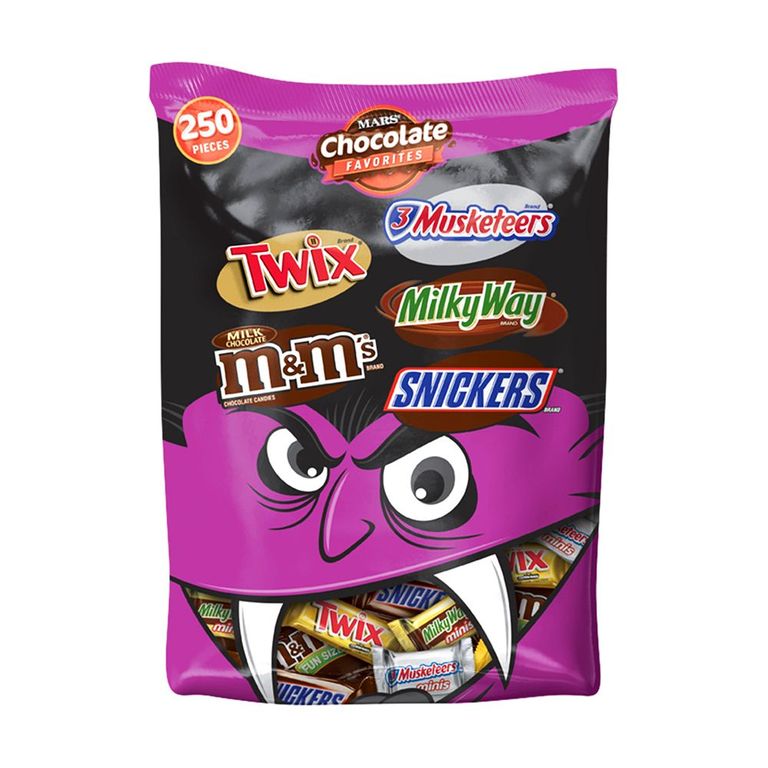 2. Mars Chocolate Favorites Halloween Candy (250 Pieces)
Can't decide between Snickers, Milky Way, or Twix? We'll make it easy for you: Stock up on them all! This chocolatey variety pack from MARS includes those crowdpleasers, plus M&M's and 3Musketeers. Get your chocolate fix!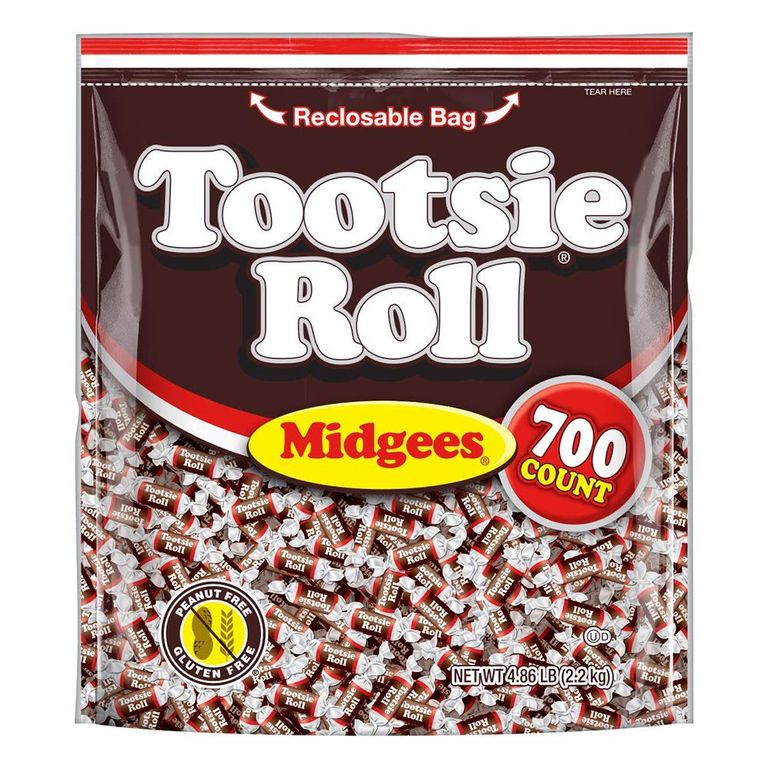 3. Tootsie Roll Original Chocolatey Twist Midgees (700 Pieces)
Chewy and chocolatey Tootsie Rolls are such a classic candy, and we guarantee your trick-or-treaters will love these smaller Tootsie Roll Midgees. With a whopping 700 pieces in this bag, you'll never run out!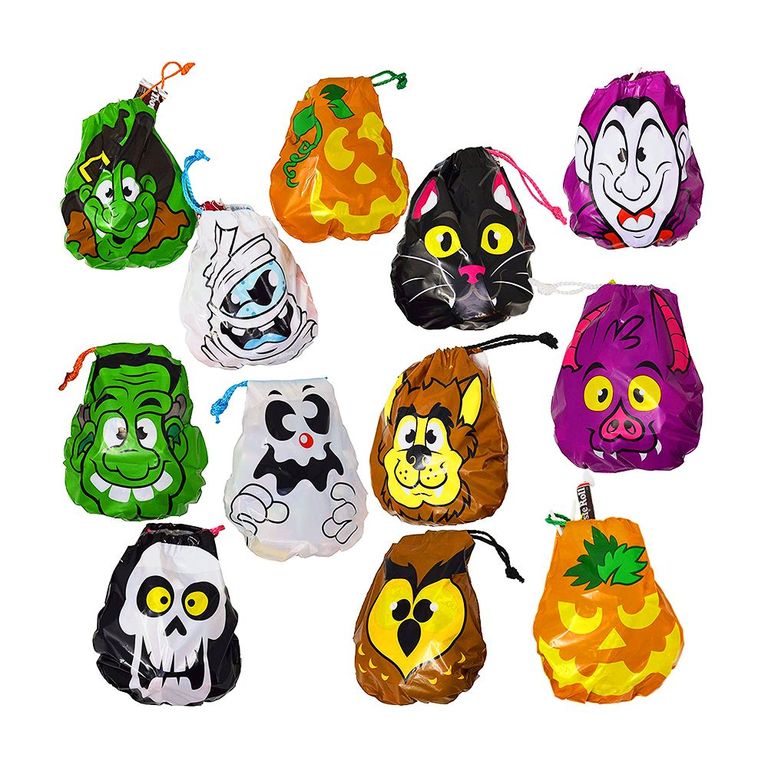 4. Halloween Drawstring Goodie Bags (72-Pack)
While you're here shopping for your Halloween candy, don't forget about the goodie bags! This cute pack of 72 plastic drawstring satchels is perfect for Halloween party favors or treats to go.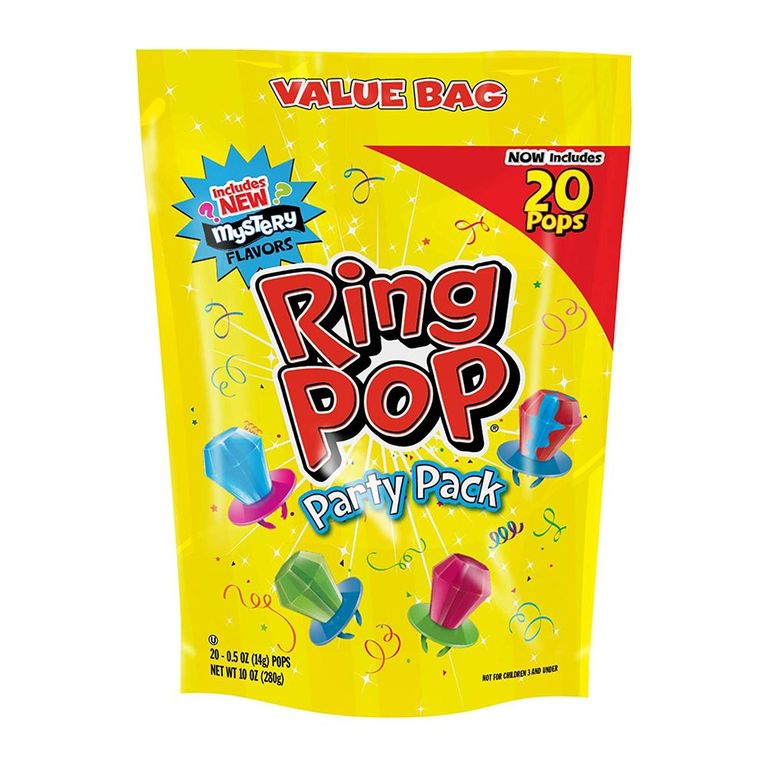 5. Ring Pop Variety Halloween Party Pack (20 Pieces)
WOooooooh, Ring Pop! Everyone loves these nostalgic treats that double as wearable bling. Individually wrapped for the utmost trick-or-treating convenience, this party pack is a must-have Halloween candy to have on deck.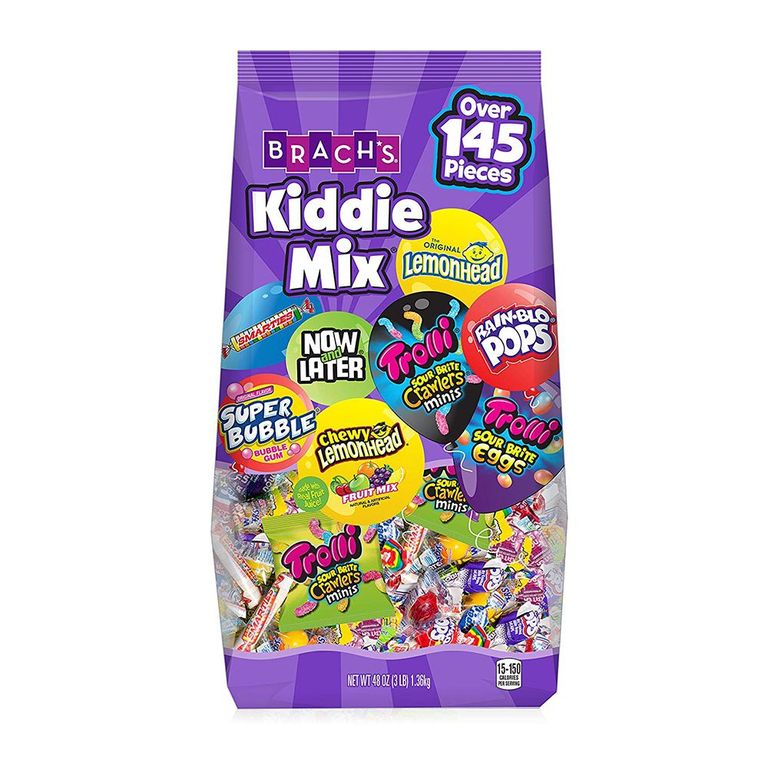 6. Brach's Kiddie Mix Variety Pack (145 Pieces)
This giant 3-pound bag of assorted favorites features sweet and sour varieties like Trolli Sour Brite Crawlers, Smarties, and Now and Laters. If you're filling your office candy bowl, this variety pack is sure to curb your coworkers' sugar cravings.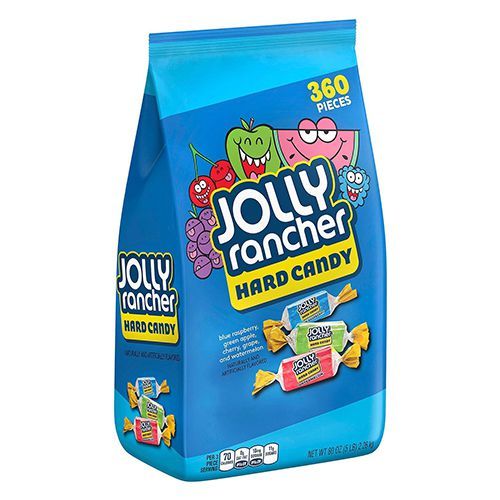 7. Jolly Rancher Assorted Hard Candy (5-Pound Bag)
Another classic, crowd-pleasing treat, Jolly Rancher Hard Candies are perfect for party favors, trick-or-treating, or as an office snack to keep on hand for whenever your sweet tooth strikes. With juicy, fruity flavors like watermelon, grape, and blue raspberry, there's a little something for everyone in this variety pack.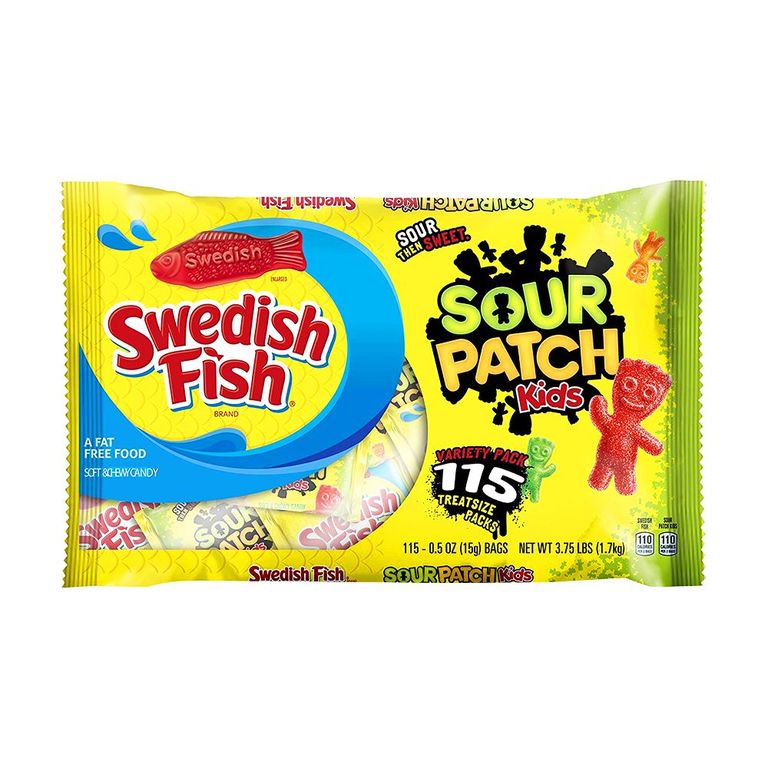 8. Sour Patch Kids & Swedish Fish Halloween Candy Pack (115 Pieces)
First they're sour … then they're sweet! We all know and love Sour Patch Kids, but this Halloween candy pack takes the treat up a notch with the addition of Swedish Fish. This candy-duo pack is basically made for trick-or-treating and Halloween goodie bags.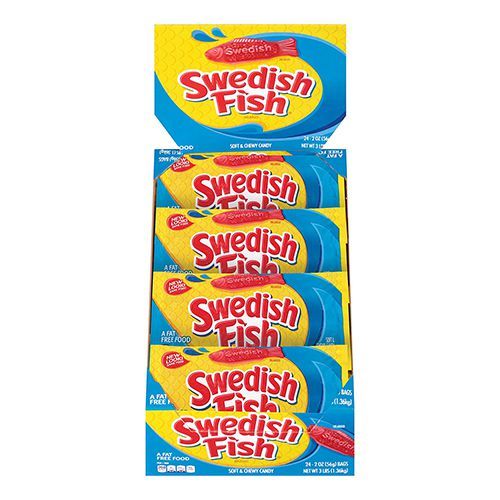 9. Swedish Fish Soft & Chewy Candy (24-Pack)
These soft and chewy, fish-shaped gummy treats have a serious cult following, and they're addictively tasty. Plus, they're fat-free, so you can indulge without feeling guilty afterwards.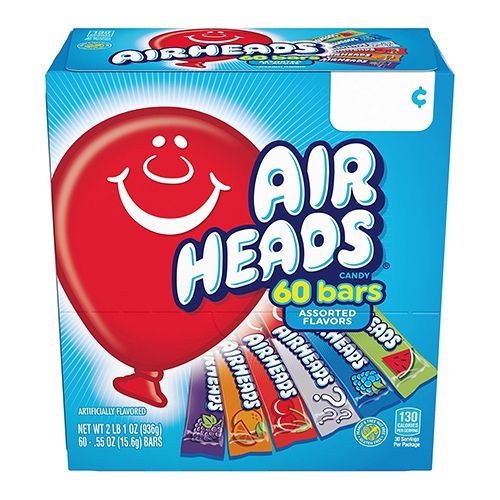 10. Airheads Assorted Fruity Chewy Candy Bar (60-Pack)
For a chewy and tangy option, pick up a pack of these assorted Airheads and watch as trick-or-treaters scramble to get their paws on the last Blue Raspberry flavor!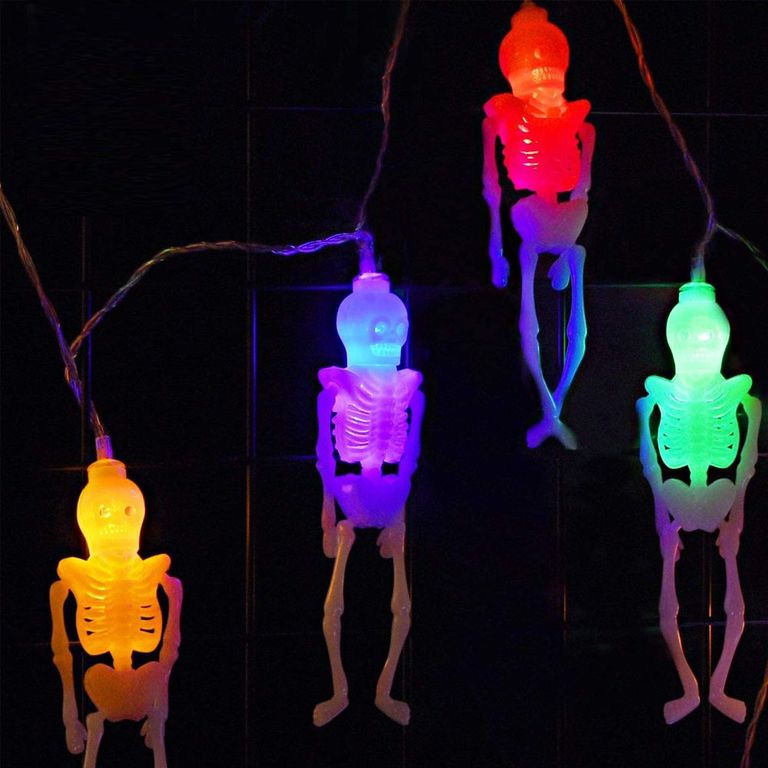 11. 10-Foot LED Skeleton String Lights
The most party-ready skeletons we've ever seen, this Halloween light includes 20 of these 5.5-inch-long, LED figures. Each one glows in a different color, and you can set them to either glow steadily or flash. Best of all, they're battery-operated, so you can put them pretty much anywhere.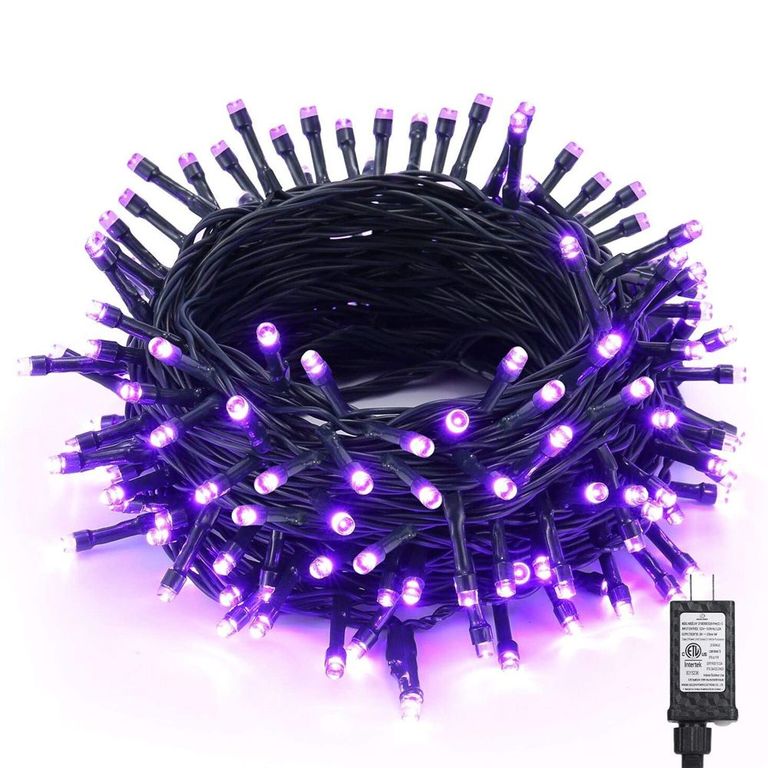 12. BrizLabs Purple Lights
These purple LED string lights (also available in orange) totally have us spellbound. Their outdoor-safe build and considerable 95-foot length (!) allows you to wrap them around a tree outside to create a bewitching beacon on Halloween night.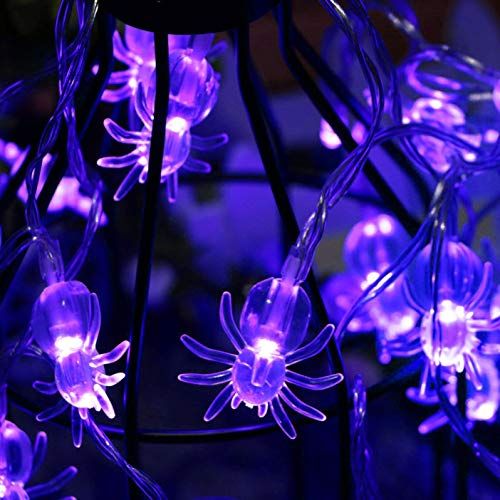 13. AOSTAR Battery Operated Halloween Spider Fairy Lights
For appropriately eerie accent lighting, opt for these Halloween lights. These purple LED-lit spiders are battery-operated, so you're not bound to your outlets for placement. String them up on your mantel or drape around a bookshelf to amp up the mystical or spooky ambiance in your space.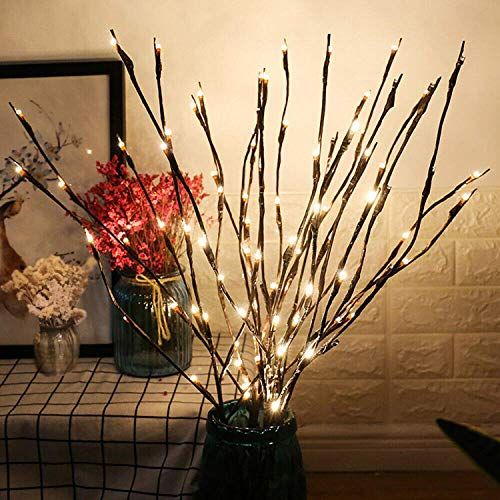 14. LED Branch Lights (Set of 2)
This pair of spindly branches brings a haunted-forest look to your interiors. Best situated in a floor vase, its LED micro-bulbs add a eerie glow.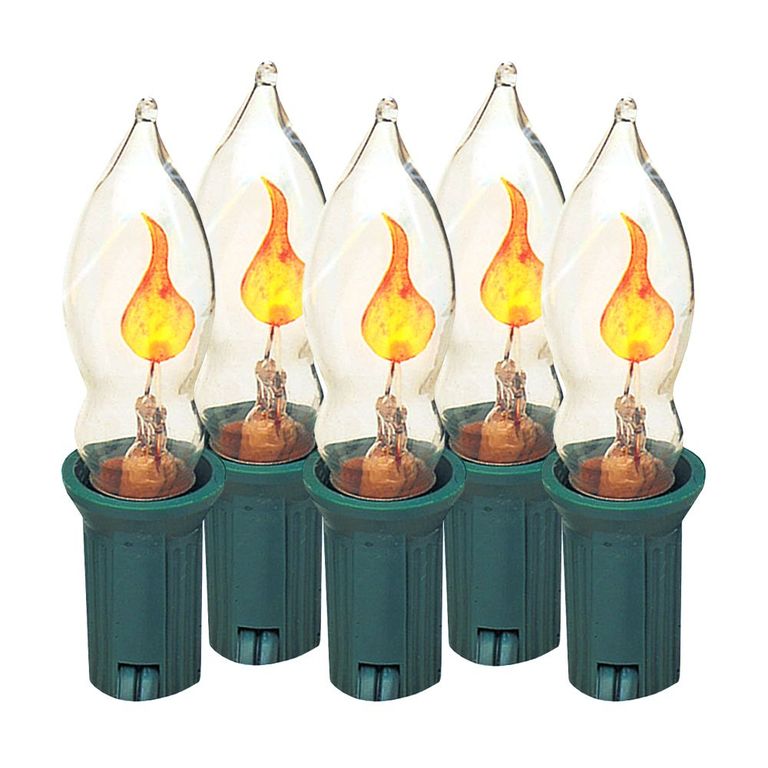 15. Brite Star 7 Count Flicker Flame Light Set, Clear
Turn your den into a dungeon-like lair with these Halloween lights. Seven bulbs on a strand flicker and cast a haunting, ambient light — one that's much safer than using real candlelight.