We hope you like the stuff we recommend! Just so you know, HomeKnows may collect a share of sales from the links on this page.
1.
A mail organizer that's — would ya look at that! — shaped like an envelope.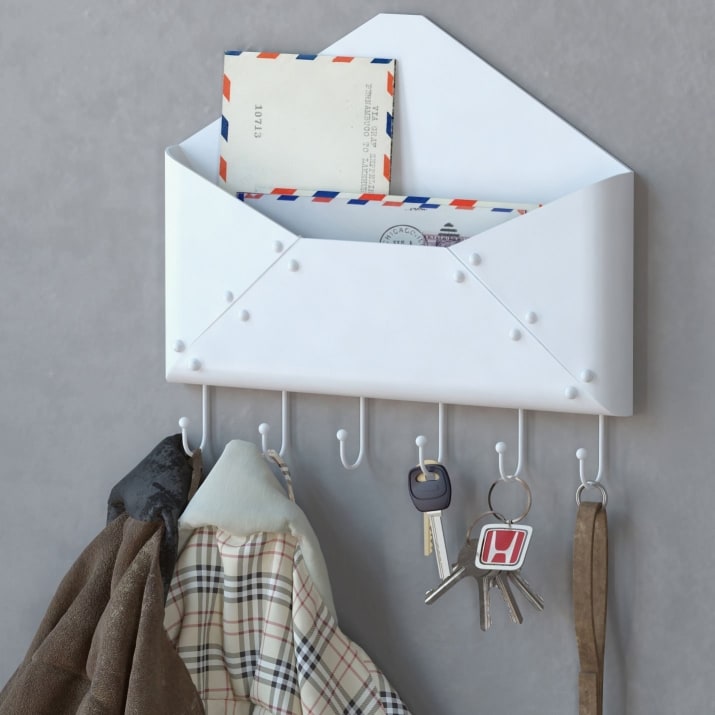 No, the key hooks aren't shaped like keys, but everything can't always be on the nose.
Get it from Amazon for $12.99 (also available in black).
2.
A clock that'll have you ~feline~ happy whenever you check the time.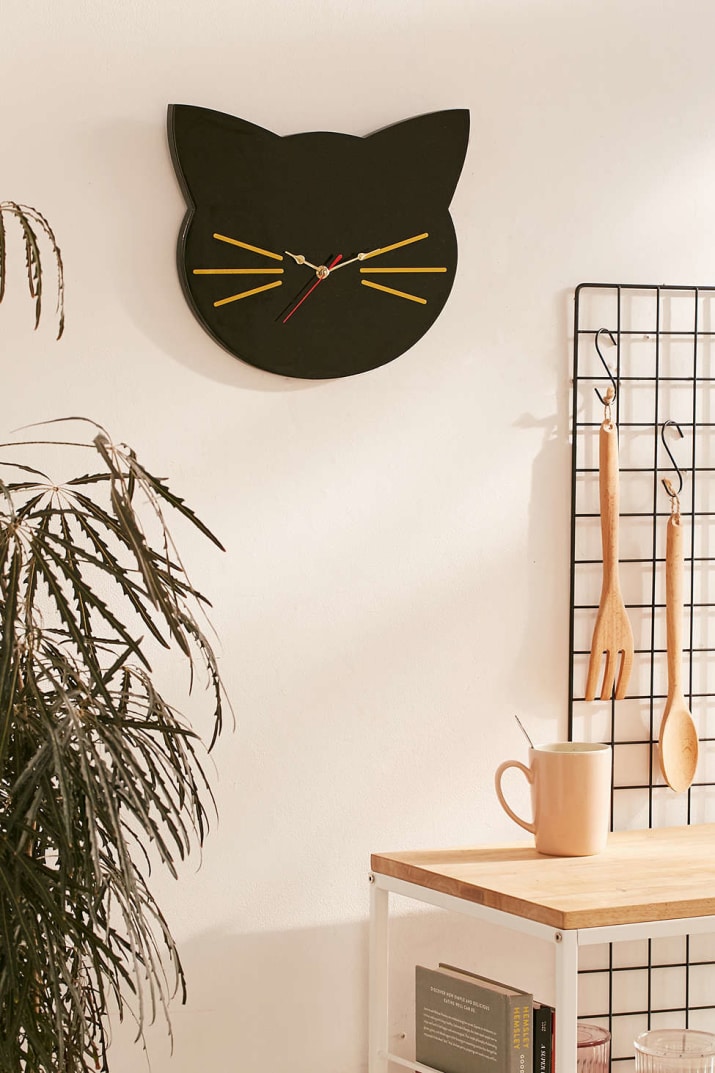 That joke may have you ~feline~ nauseated, but come on: Isn't the clock cute? You've gotta admit it.
Get it from Urban Outfitters for $29.
3.
Plus some kitty cats with glowworm tendencies.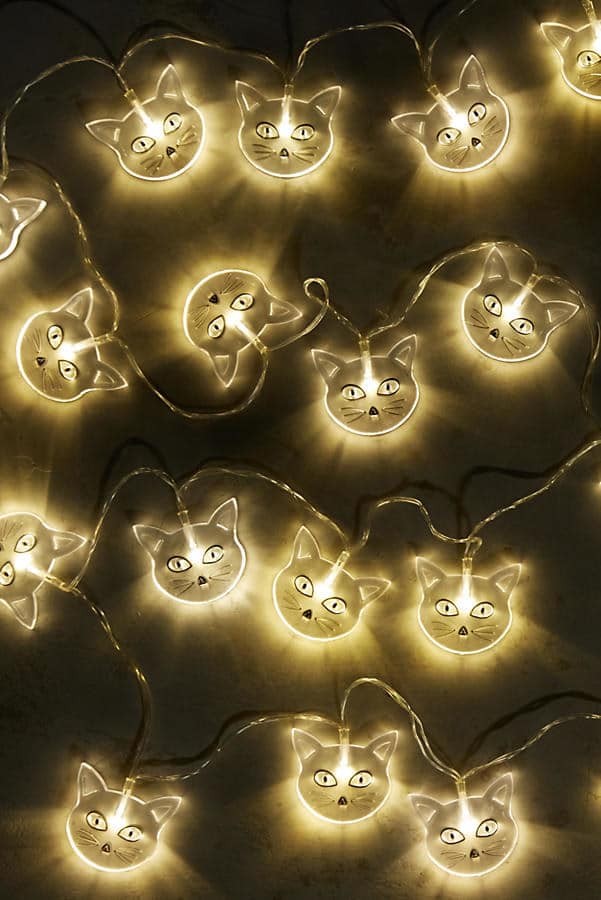 Get them from Anthropologie for $24.
4.
A tapestry-style throw covered with Pixar characters who are for some (adorable) reason, cube-shaped.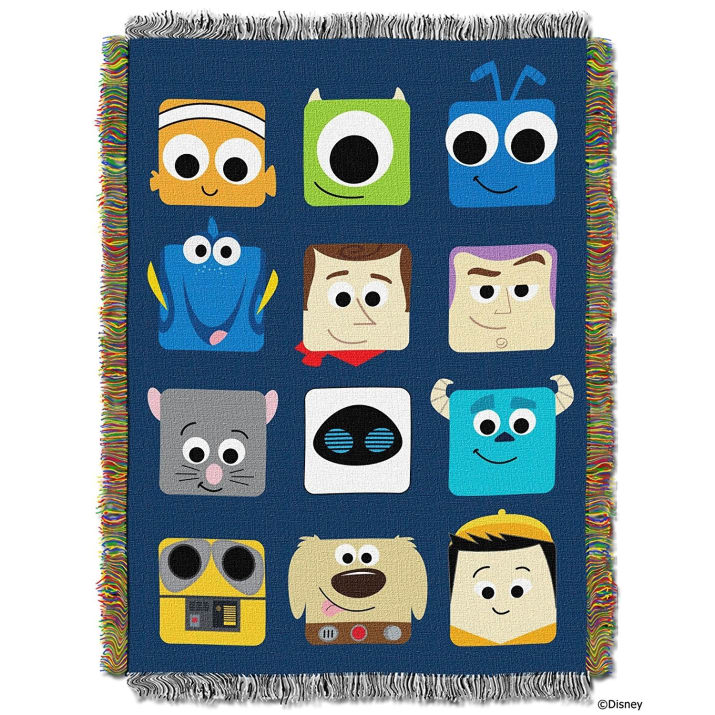 Get it from Amazon for $25.15.
5.
A basket that's handwoven into the shape of a 🐸.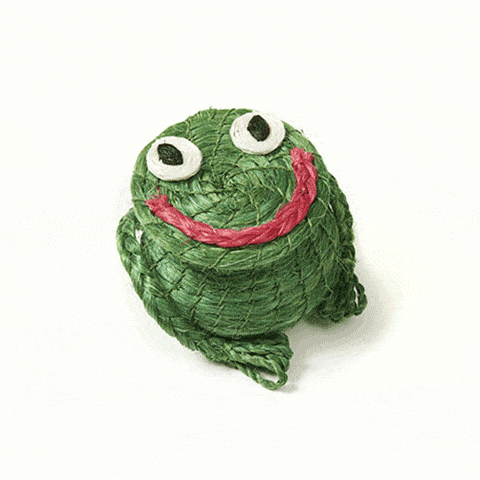 Ribbit ribbit.
Get it from Aelfie for $13.50.
6.
A purse-organizing rod you can also use for hats and scarves.

Simply hang it up in your closet.
Get it from Amazon for $16.99.
7.
Or a hanger specifically made for scarves.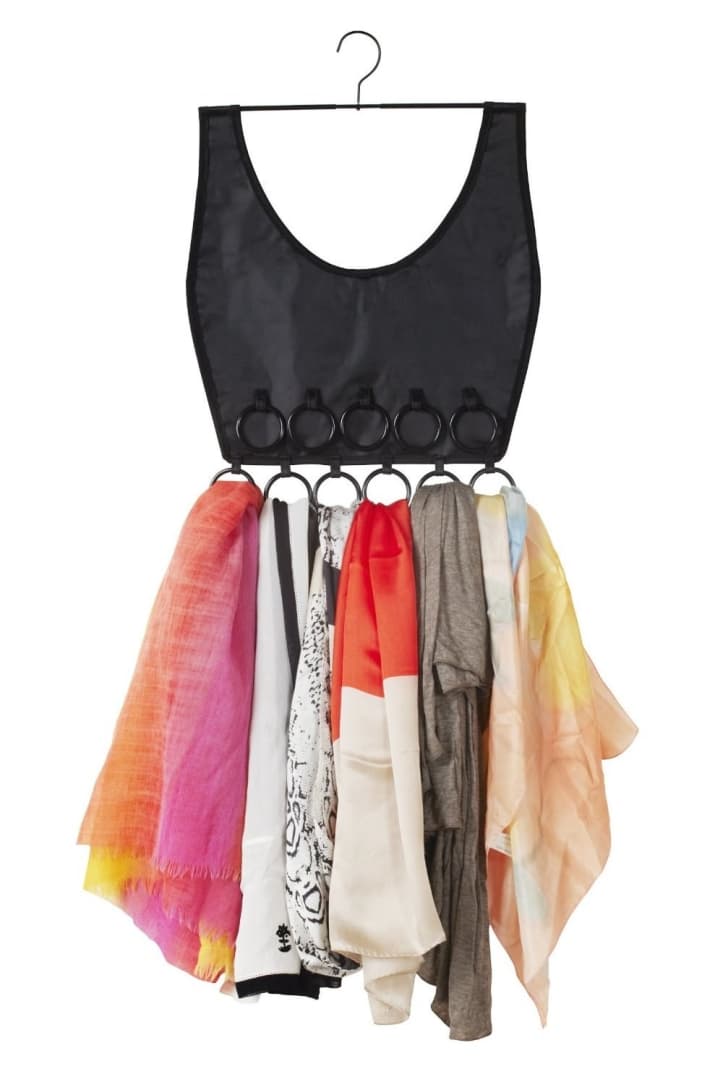 Get it from Amazon for $8.43.
8.
A little Loch Ness monster with a neck that's just the right size for ring-holding.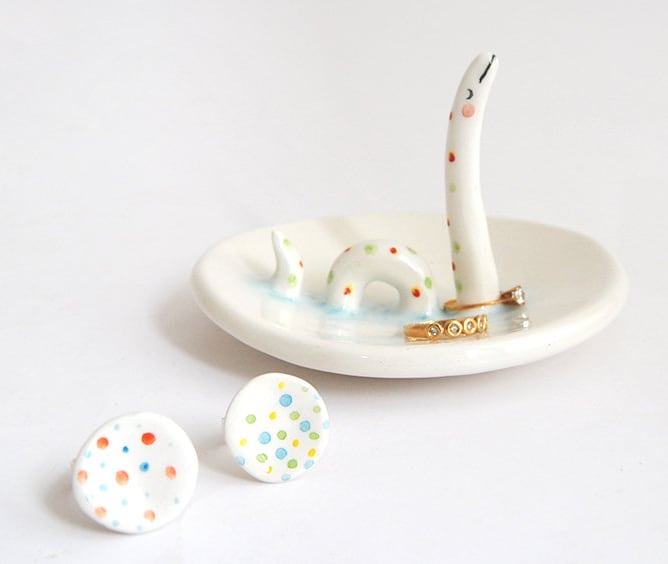 She's not imaginary, she's ceramic!
Get it from Barruntando on Etsy for $22.49.
9.
Banners to show your allegiance to House Greyjoy. Or Lannister. Or Stark.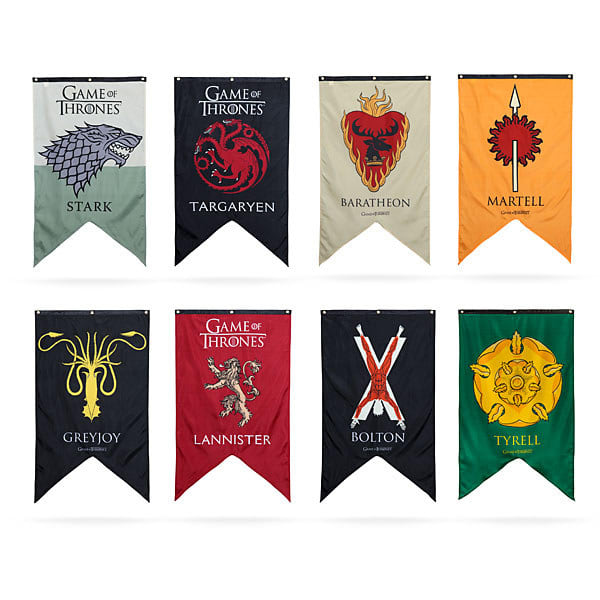 Or Targaryen. Or Baratheon. Or…what? You get the picture? Fine.
Get them from Think Geek for $14.99.
10.
And an optimistic banner for dog lovers.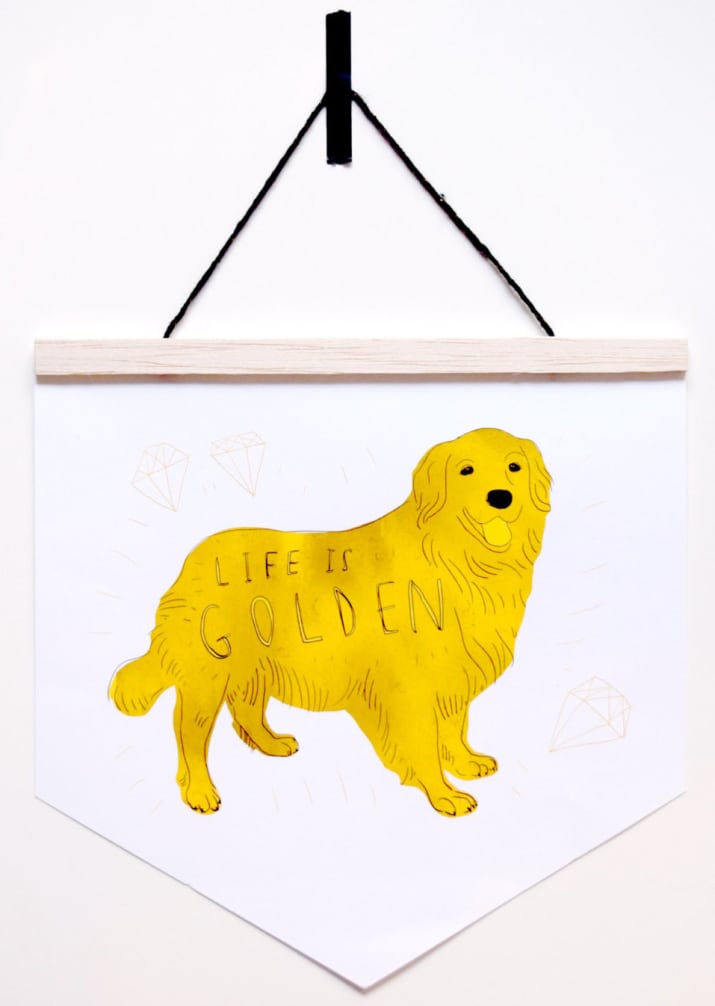 Get one from Baltic Club on Etsy for $19.13.
11.
A metallic ghoul bottle opener that somehow manages to be both fancy *and* macabre.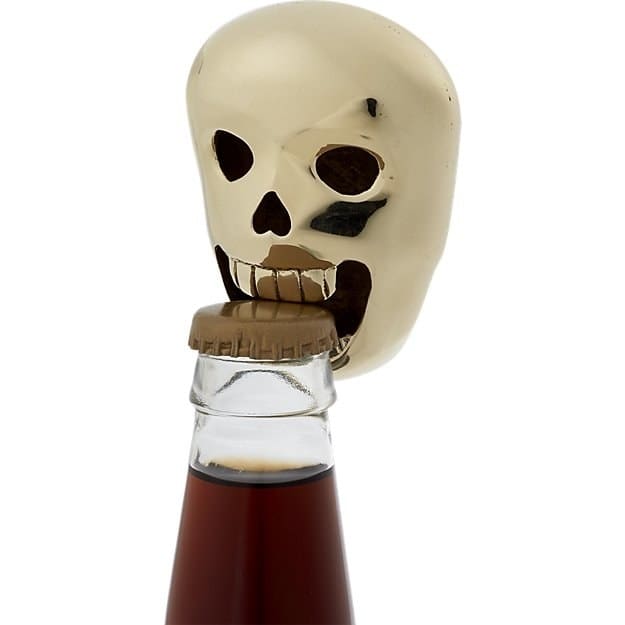 This creep is heavy enough to make an excellent paperweight. BONUS.
Get him from CB2 for $14.95.
12.
Silicone doorstops that won't leave scratches on your floors (like metal ones would).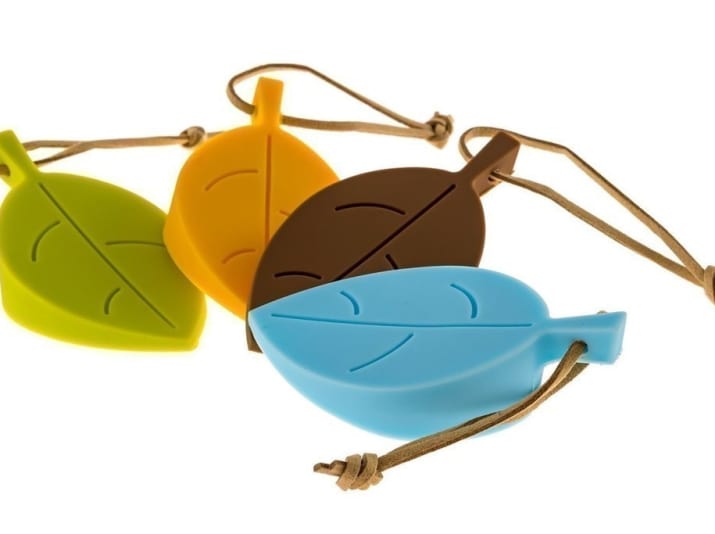 Yeah, we're totally shading metal doorstops and they deserve every bit of it.
Get a set of four from Amazon for $8.99.
13.
Removable wallpaper that (sadly) isn't lickable like the kind Charlie Bucket samples at the Wonka factory.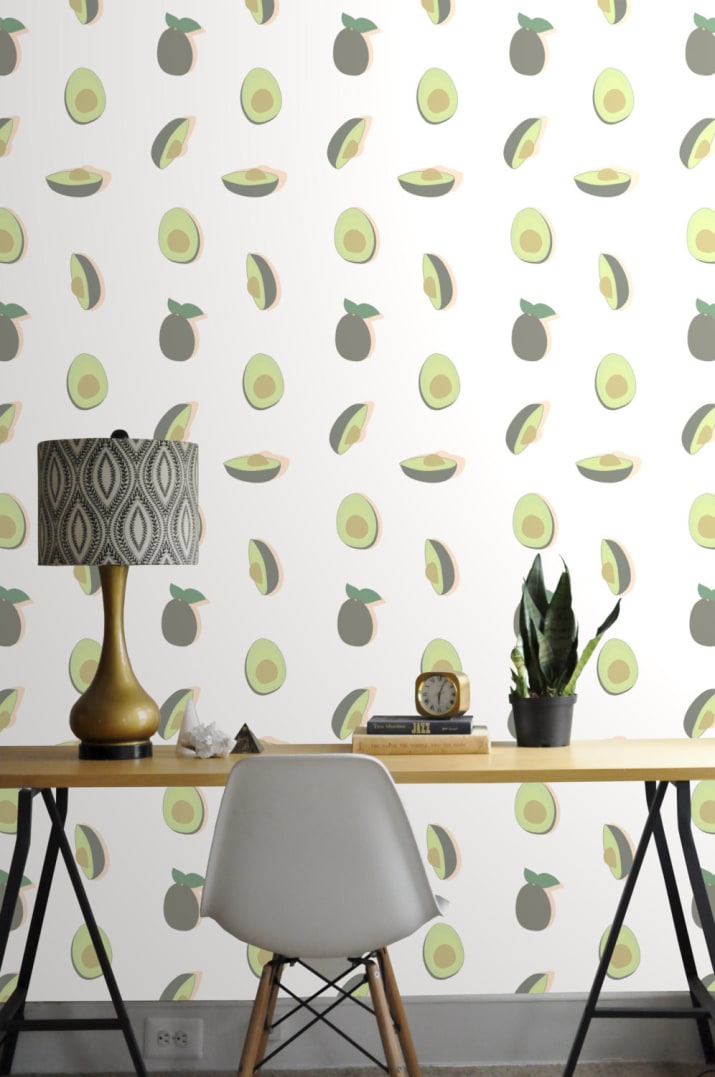 "Lick an orange, it tastes like an orange. Lick a pineapple, it tastes like a pineapple."
Lick an avocado…it tastes like wallpaper. Sorry.
Get it from Kate Zaremba Company on Etsy for $27+.
14.
Totoro and owl back pillows that are so cute you'll *almost* feel guilty leaning on them.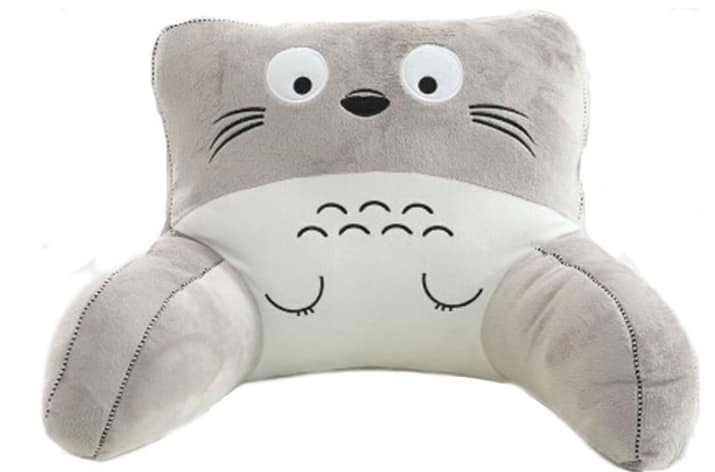 Get them from Amazon for $25.99.
15.
A wall hook that really enjoys a game of peekaboo.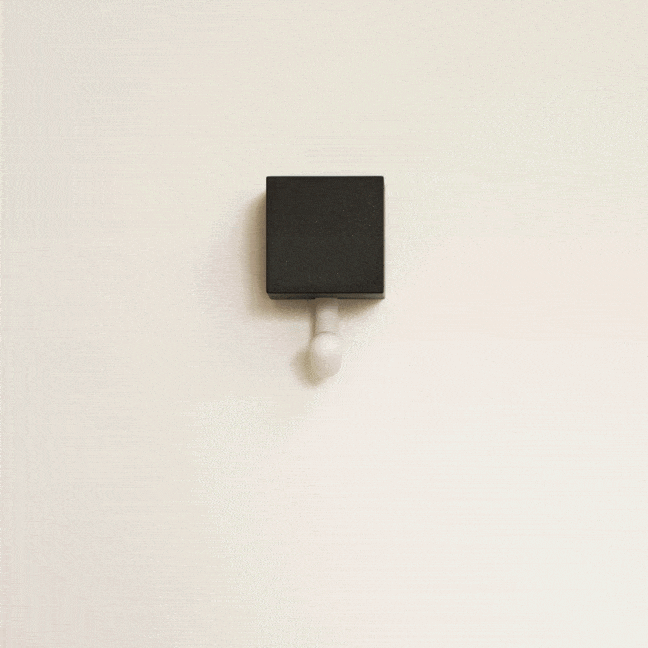 Get it from Firebox for $16.89.
16.
And a wall hook who has a lot in common with Thidwick the Big-Hearted Moose.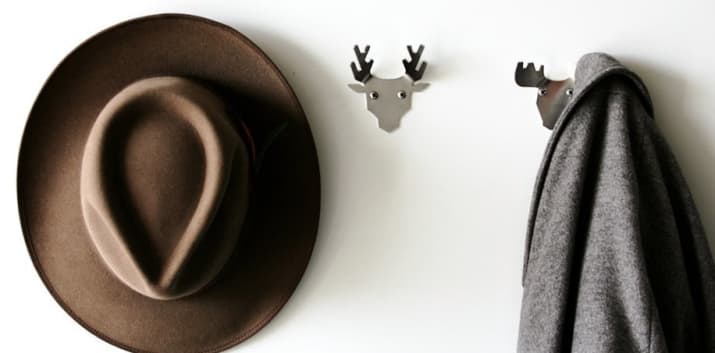 If you don't know who Thidwick is, please educate yourself with this book.
Get the hook from Dululu on Etsy for $9.52.
17.
An air purifying bag to keep your closet smelling so fresh (and so clean).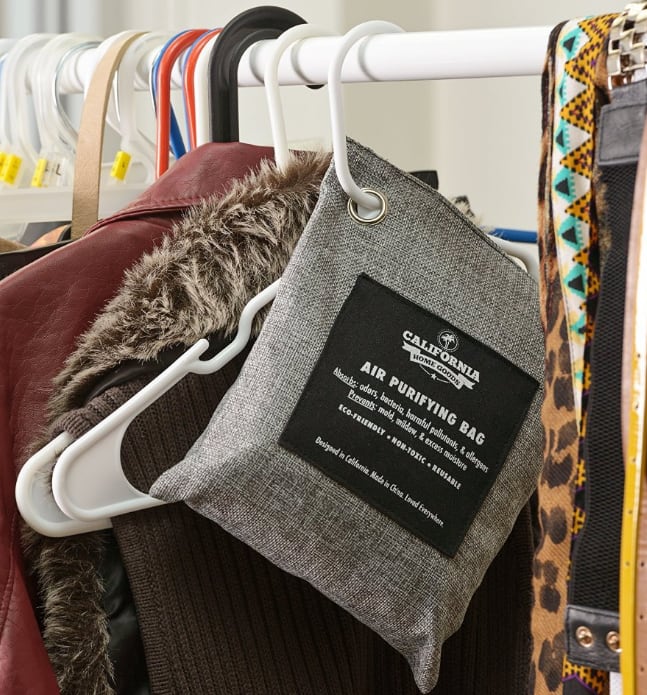 They're great for closets, your bathroom, your car, your gym bag…the list goes on.
Get them at Amazon for $10.36.
18.
A frame to display cards, photos, and other mementos using rubber bands.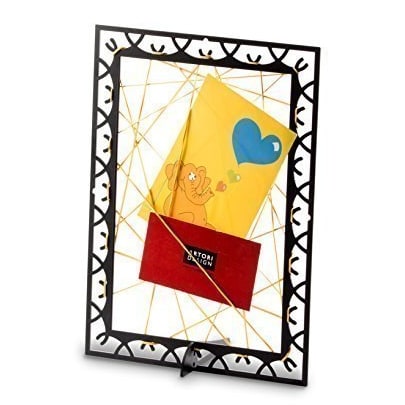 Get it from Amazon for $25.
19.
A grumpy-looking dude who'll hold your glasses (and your cell phone) even though he isn't very happy about it. At ALL.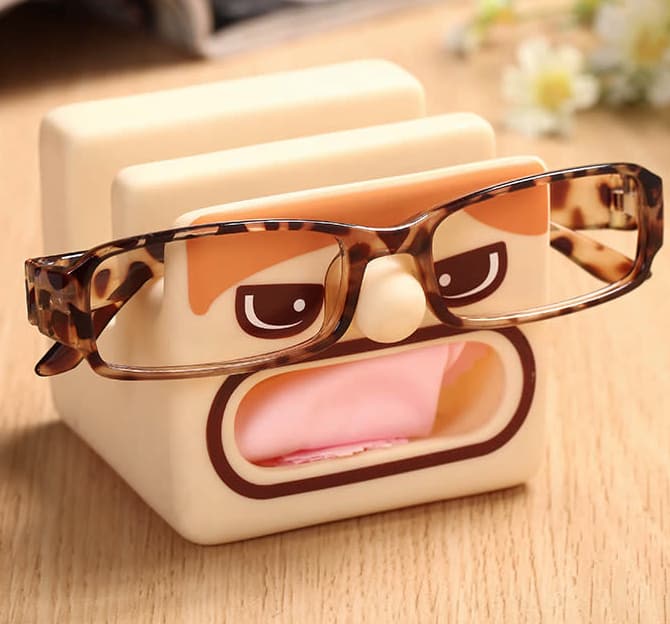 Harrumph.
Get him from Feel Gift for $12.
20.
A mug that understands one of life's simple truths: TEA SUCKS.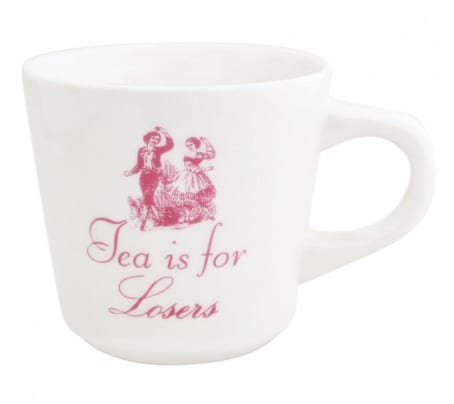 Get it from Fishs Eddy for $14.95.
21.
A laser parking assistant that'll prevent you from scratching your vehicle when you pull into your overstuffed garage.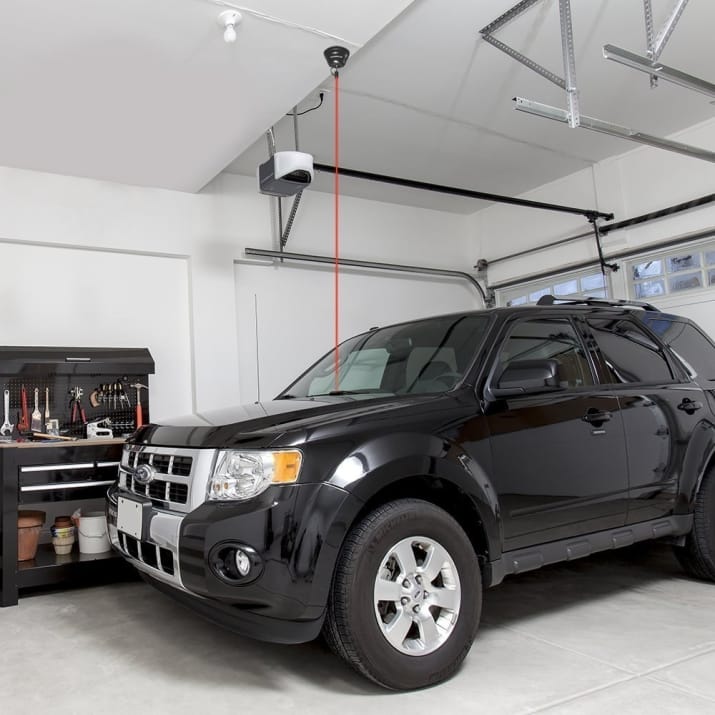 22.
A chandelier accessory stand for your collection of chandelier earrings.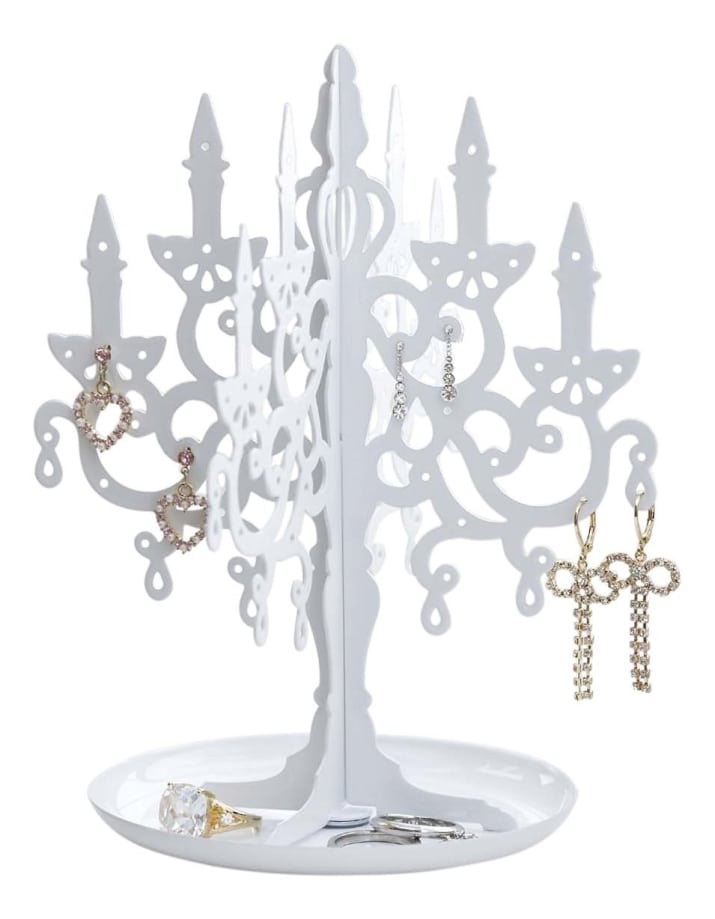 23.
A bird feeder that attaches to glass via suction (to give you — or your dog — an up-close and personal look at chickadees chowing down).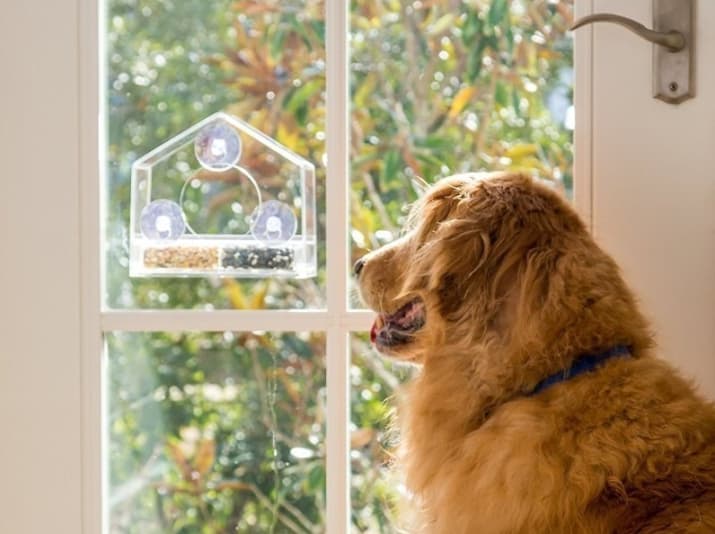 24.
A corkscrew and bottle opener that looks like a narwhal (a totally real creature).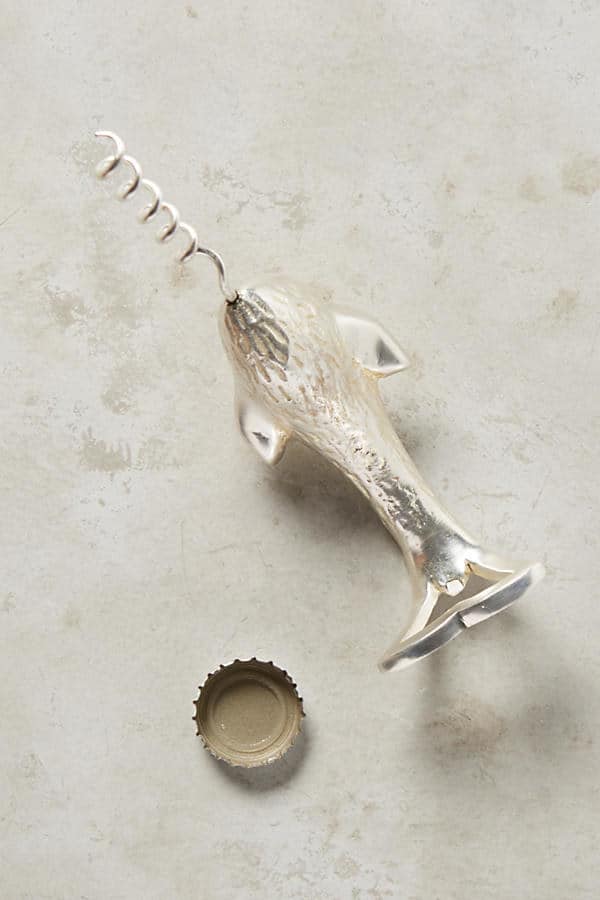 Every time I meet someone who thinks that narwhals are fictional creatures, I feel like shrieking.
THEY EXIST! THEY EXIST HERE ON PLANET EARTH, THEIR LARGE TUSK-LIKE CANINE TEETH SHIMMERING IN THE SUNLIGHT AS THEY PROUDLY EMERGE FROM THE BRINY ARCTIC COASTAL WATERS TO CATCH A GLIMPSE OF LIFE BEYOND THE WAVES.
Please help me spread the word. Wave this corkscrew around in public telling everyone they are not a myth. Honor them.
Get it from Anthropologie for $16.
25.
A dry-erase calendar decal that you can easily remove and reposition (if you feel the urge).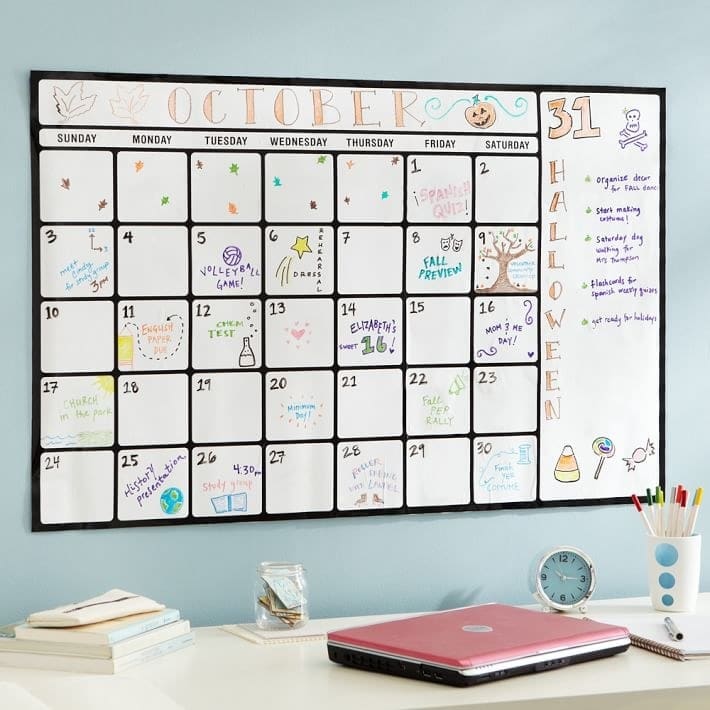 Get it from PBteen for $24.
26.
A magnetic cloud to ~float~ on your wall holding keys, scissors, or anything else made of metal.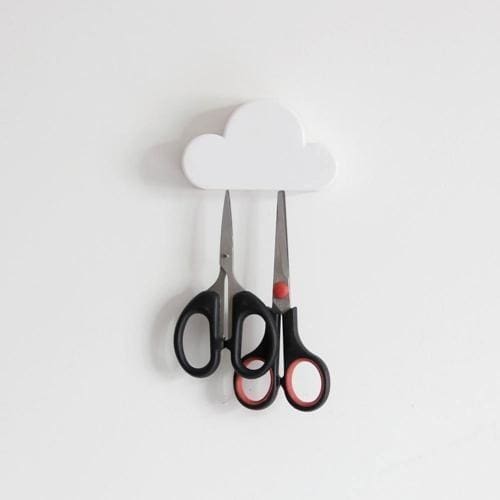 Get it from Accessory Geeks for $7.99.
27.
A print you can have customized with what you "run" on.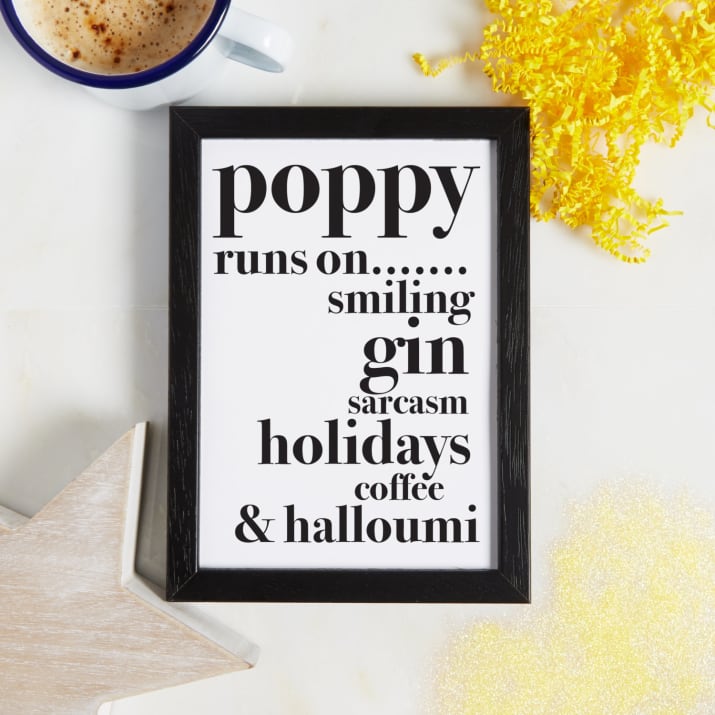 Get it from Coconut Grass on Etsy for $12.20.
28.
A glittery Star Trek lamp that may hypnotize you every time you turn it on.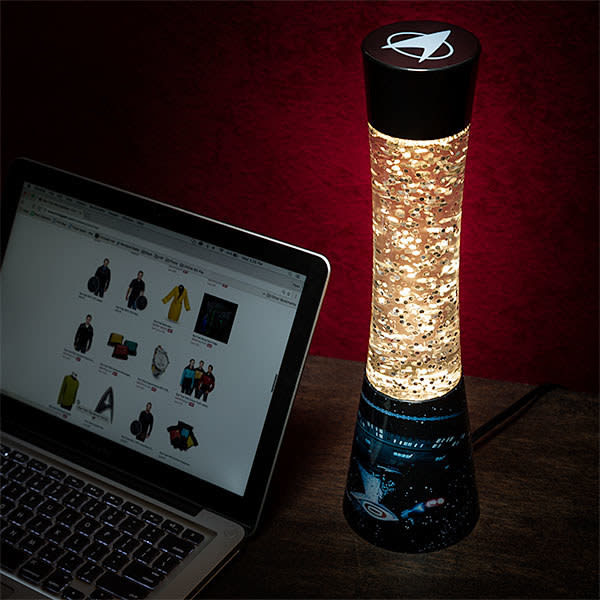 Get it from Think Geek for $29.99.
29.
A cutter for slicing up your next pizza pi(e).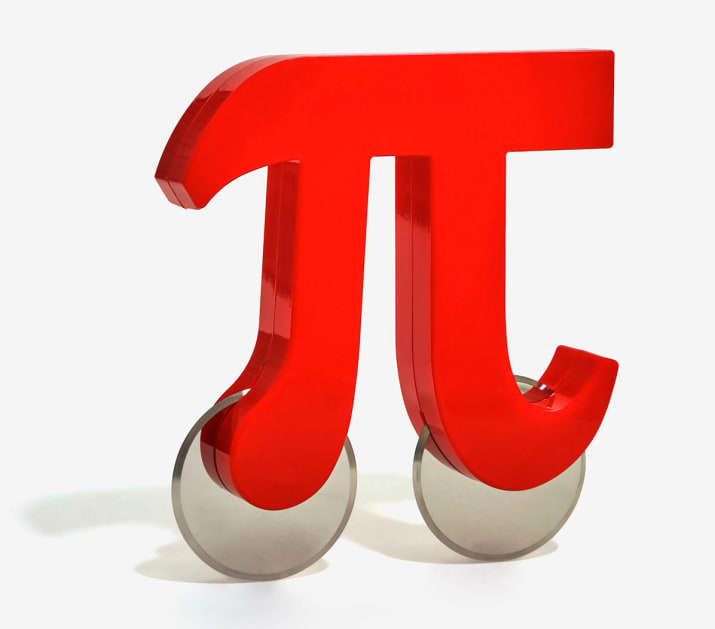 Get it from BoxLunch for $17.52.
30.
A print for anyone who wishes they could take a bite outta Peeta……'s bread.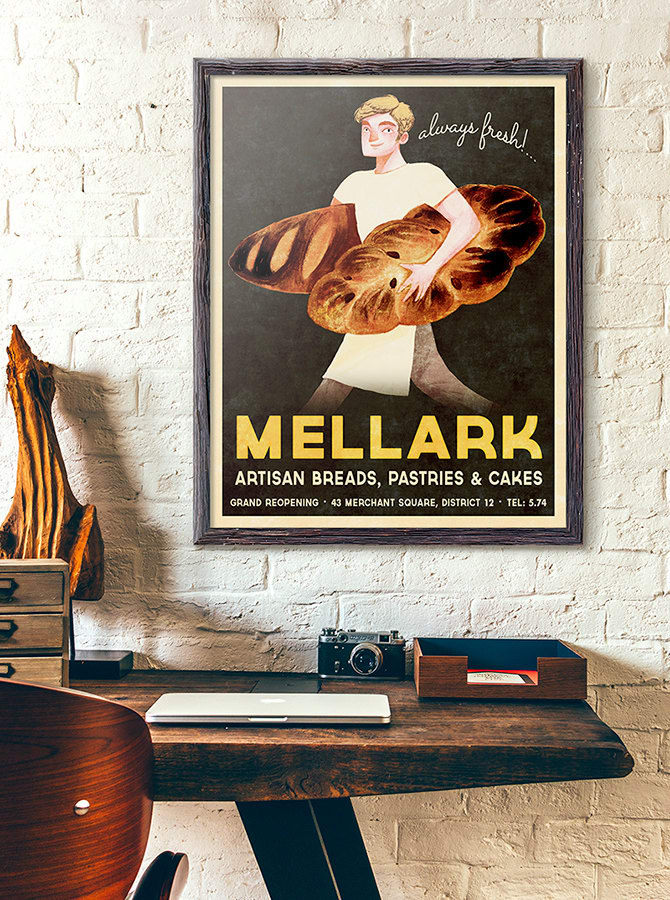 Sorry, Katniss.
Get it from Window Shop Gal on Etsy for $17.50.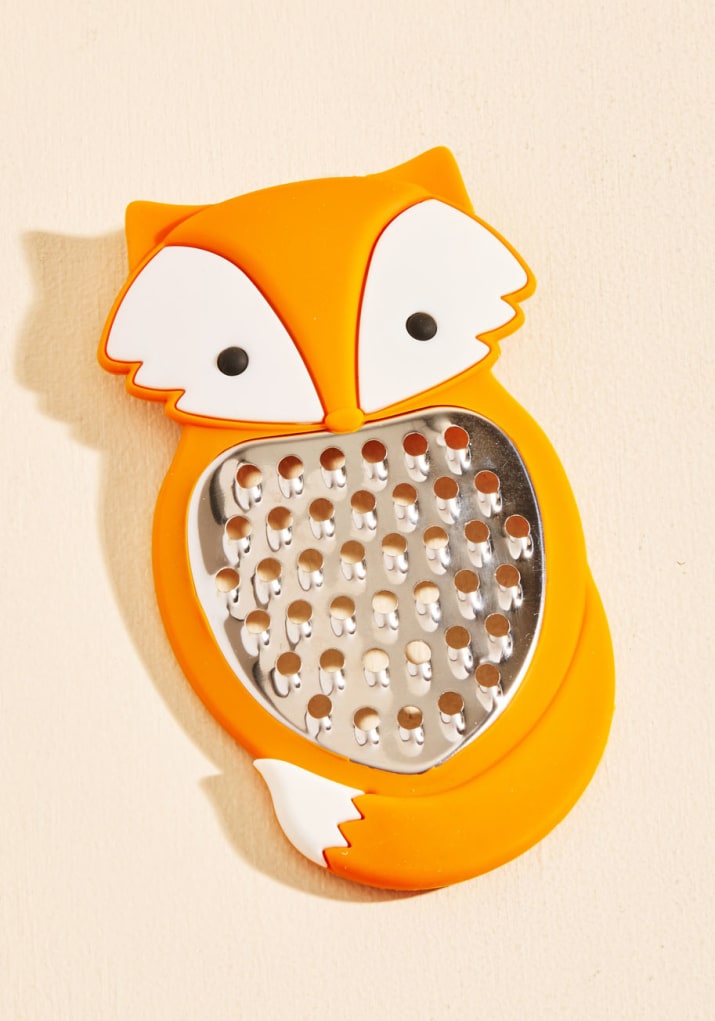 Get it from ModCloth for $14.99.