From the wacky and weird to the inventive and ingenious! Ever dreamed about an alarm clock that would wake you up with a hot cup of coffee? Your wish is our command!
1. Levitating Moon Light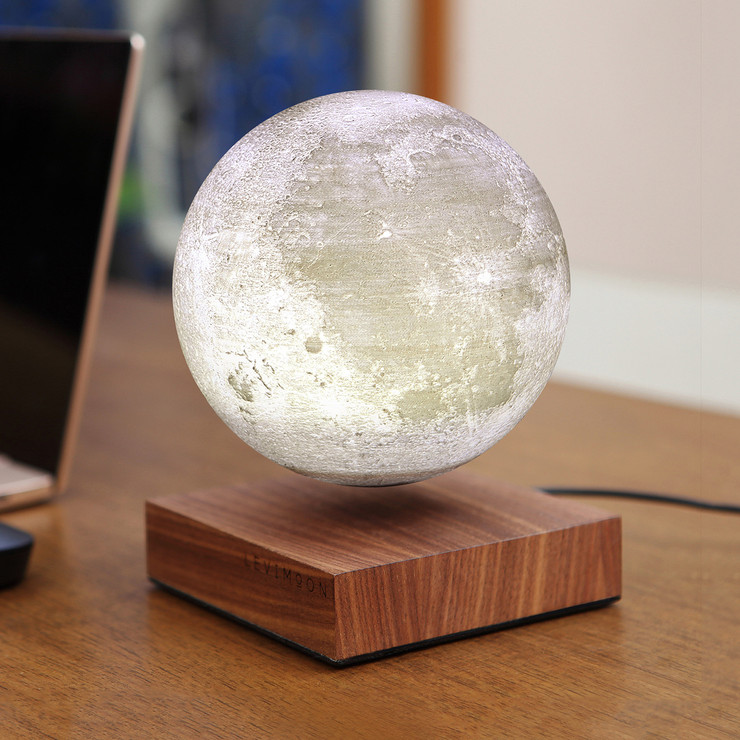 Take your home decor to a whole new level — literally. This levitating moon lamp is equal parts relaxing and awesome, and TBH we want to stare at it everyday.
2. USB Humping Dog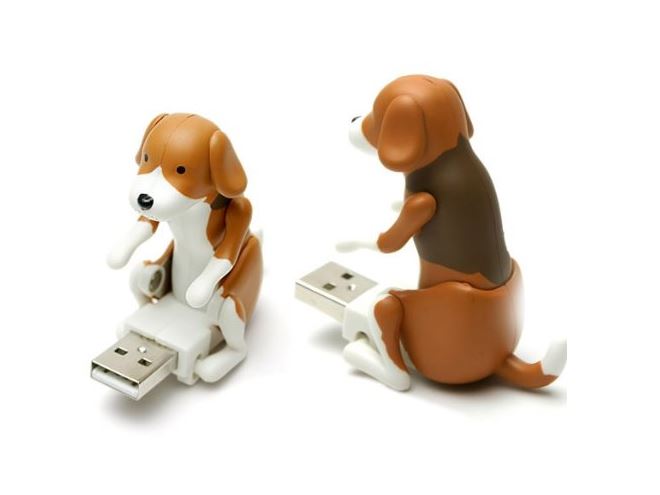 Laugh while you charge your phone.
3. Westminster Butt Face Soap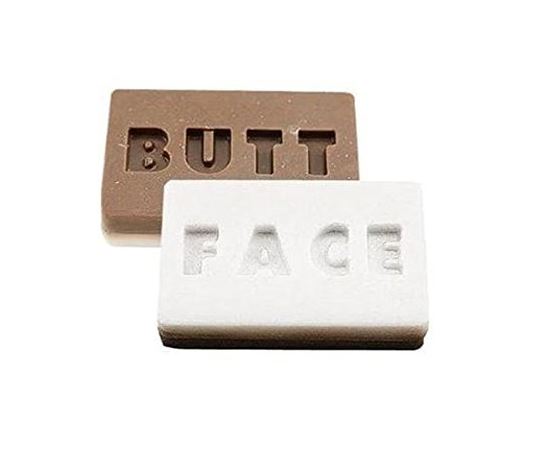 Because you don't want to use the same side of the soap for your face and your butt.
4. Grocery Gripps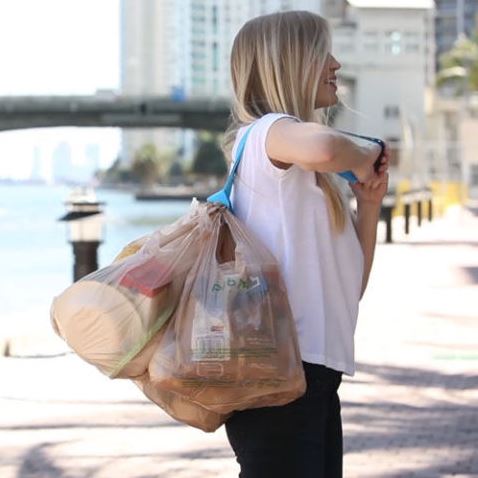 Grocery Gripps are the hands-free, versatile, super strong carriers that will help you carry all your groceries at once. The compact grip can be stored right in your bag and allows your to carry your bags on your wrist or on your shoulder.
5. Glow in the Dark Toilet Paper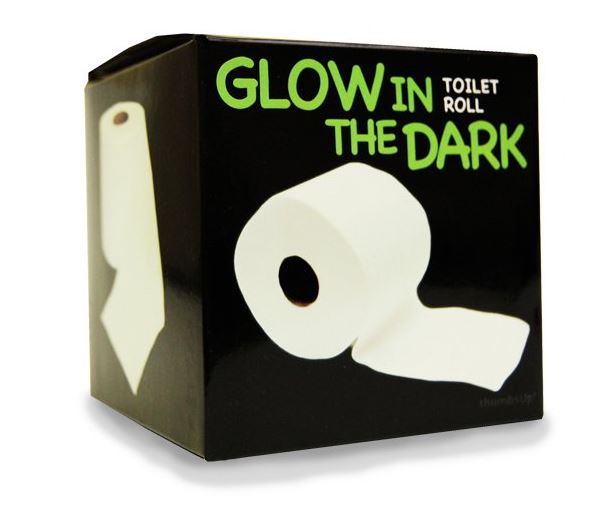 During those trips to the bathroom in the middle of the night, you'll never struggle to find the toilet paper. It's also perfect for any glow in the dark mummy costumes!
6. Millside Convertible Wagon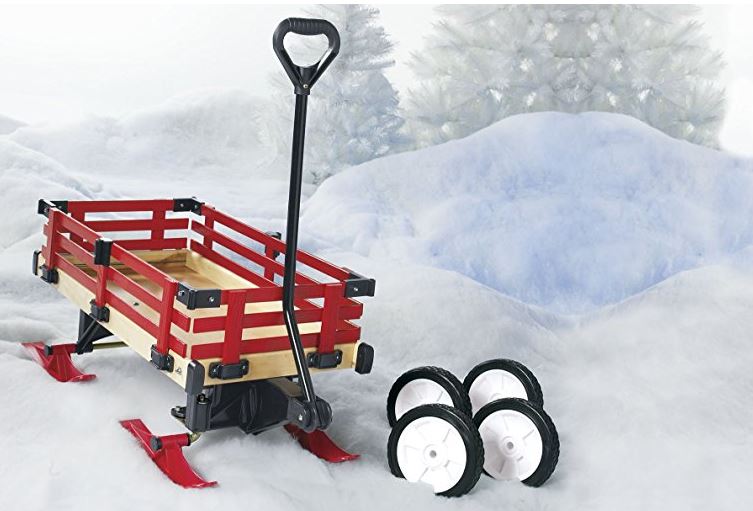 Pull the kids around all year long in this convertible wagon. The interchangeable wheels and skis make it easy to adapt to any type of weather.
7. Summerstep Heated Stair Mat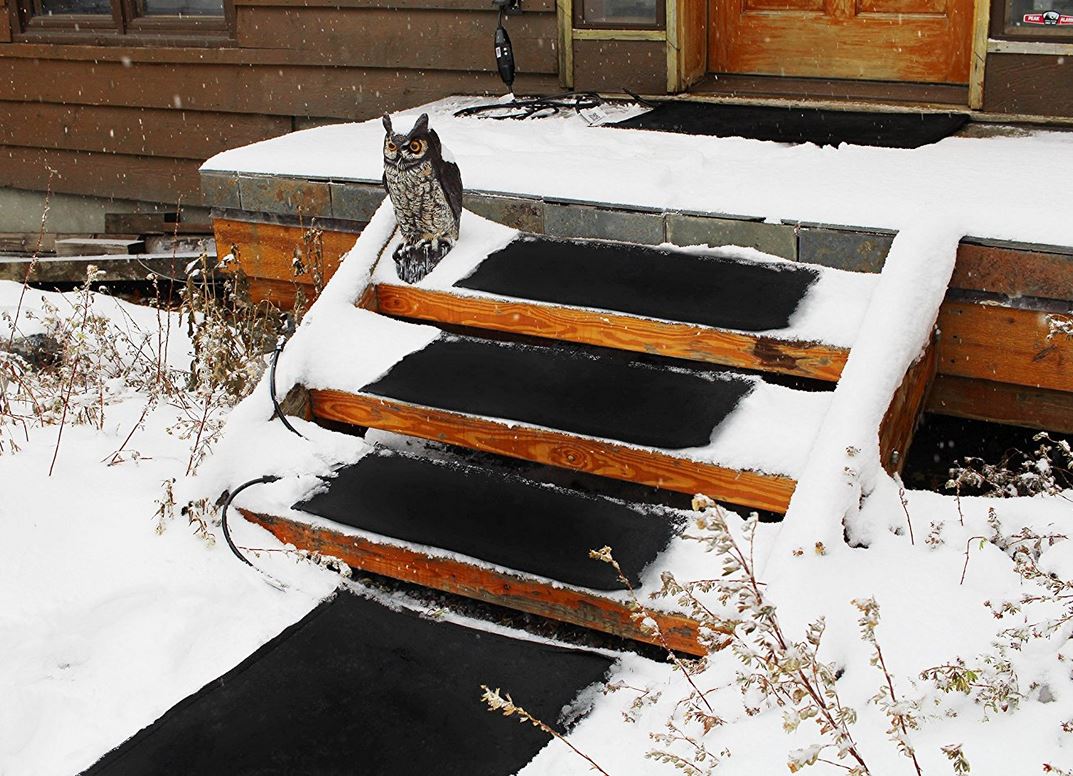 No more worrying about slipping up the steps this winter. With this heated stair mat you can say goodbye to ice and snow. This Powerblanket is made of anti-slip, durable rubber and will melt snow and ice on contact with no harsh chemicals. They also make bigger mats that are perfect for entryways. You'll just need the to plug into the wall.
8. The Official Scream Jar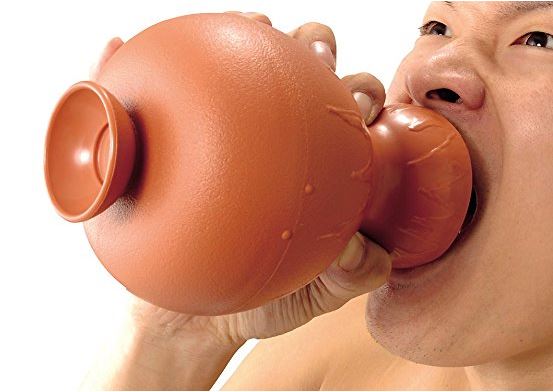 That's right folks, now you can scream your stress and anger into this handy-dandy "scream jar." No matter how loud your scream is, it'll change the sound into a normal sounding speaking voice. It's a great way to help reduce stress, and it's more fun than screaming into the pillow on your bed every night. Just us?
9. DipClip Sauce Holder for Your Car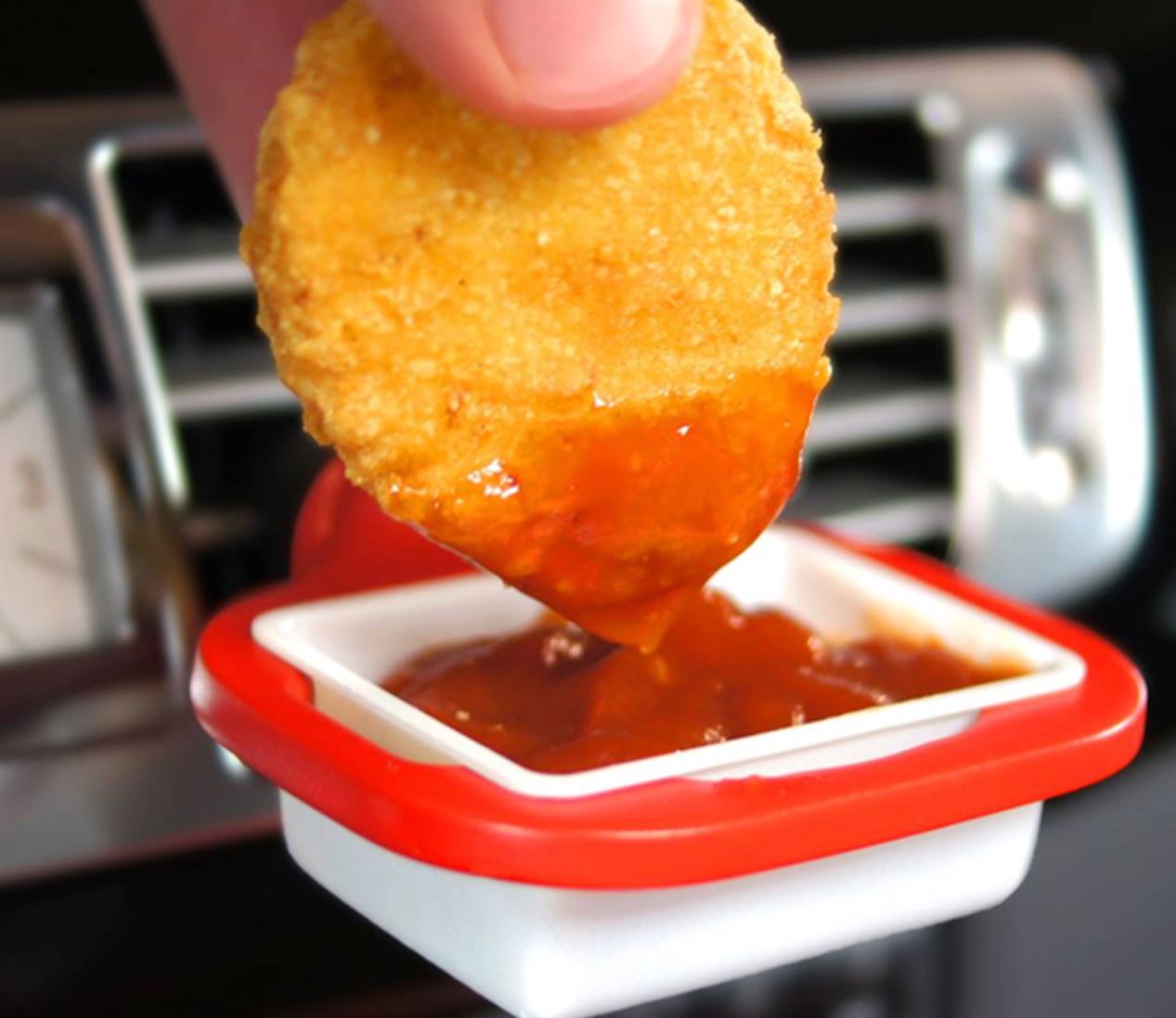 Road trips will never be the same again! We think 2017 has hit its peak with the DipClip car sauce holder — and we don't even care how ridiculous anyone might think this is. Why? Because it's bloody brilliant. The people at Milkmen Design created an air vent clip that holds the most popular dipping sauces from McDonald's, Burger King, Chick-fil-A, Wendy's, KFC, Dairy Queen, Jack in the Box, Arby's, Popeye's, Sonic, Carl's Jr., Hardee's, and Heinz.
10. Hamilton Beach Open Ease Automatic Jar Opener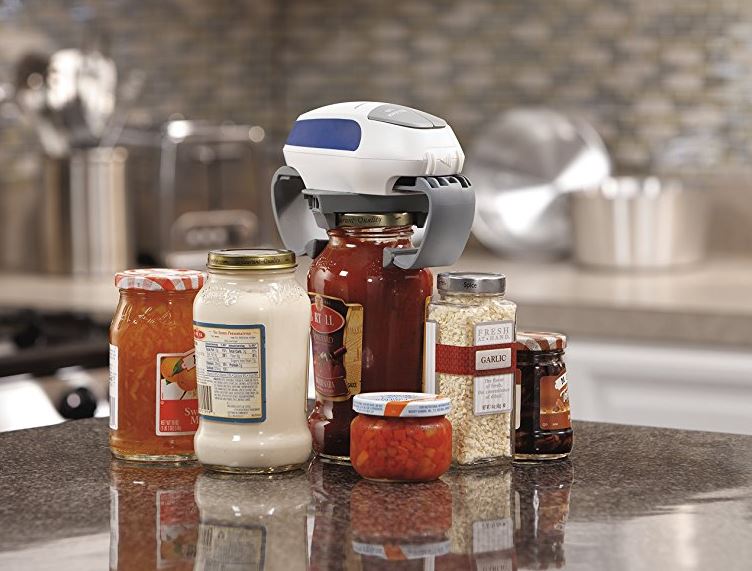 Sure, a spoon may work well or slapping the bottom of the jar over and over again might suffice, but nothing helps you open up those stubborn jars like this auto jar opener. All you have to do is simply place the jar opener on top of the jar itself and press the engage button. That's it. You'll be enjoying pickles and sauces in no time! #ThanksTechnology
11. Hamilton Beach Open Ease Automatic Jar Opener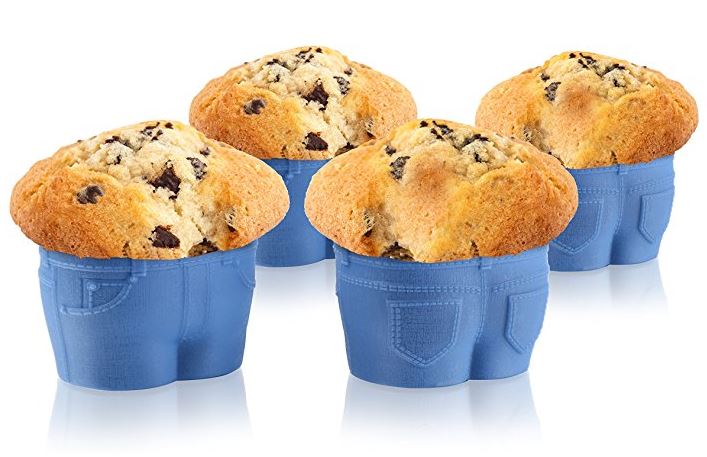 Who can't relate to a muffin top?! These super cute and funny denim-style muffin top  baking cups are silicone, and the molds allow the cake batter to spill over to create that funny bulge of a muffin top that'll keep everyone laughing. Diet starts Monday.
12. The Official Pizza Night Light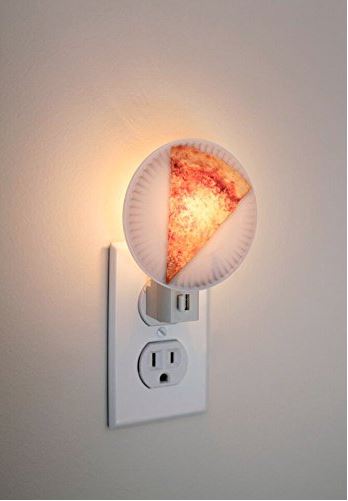 Get ready for the best pizza-filled dreams of your night! This must-have pizza night light (yes, you read that correctly) comes with a simple on/off switch and bulb, so you're pretty much ready to plug-and-dream all night long. There's a cheesy joke in here somewhere.
13. Shark Blanket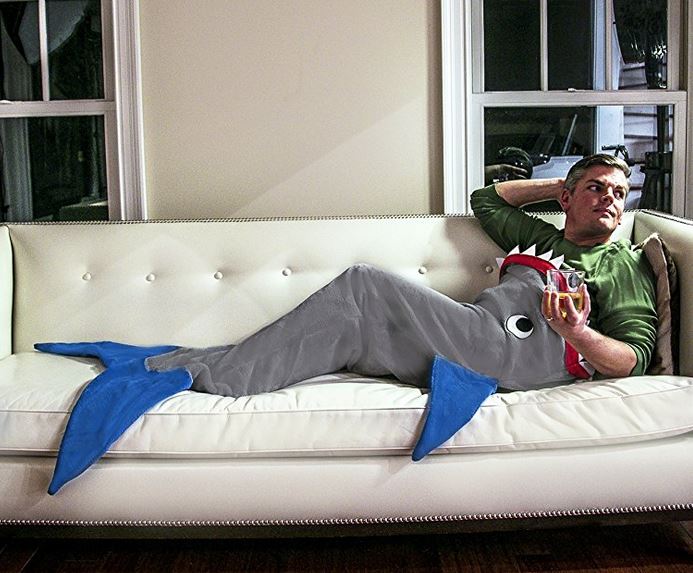 Whether you're a Shark Week fanatic or just can't think about anything other than Jaws when you're in the ocean, this silly shark blanket will help you get over your fears.
14. Chicken Leg Socks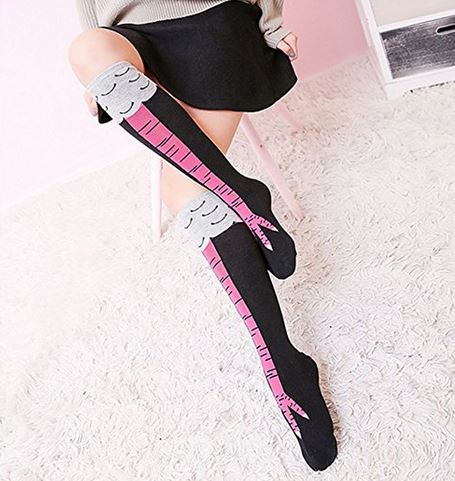 Who cares if anyone will actually see that you're wearing these fun socks?!
15. Texting Umbrella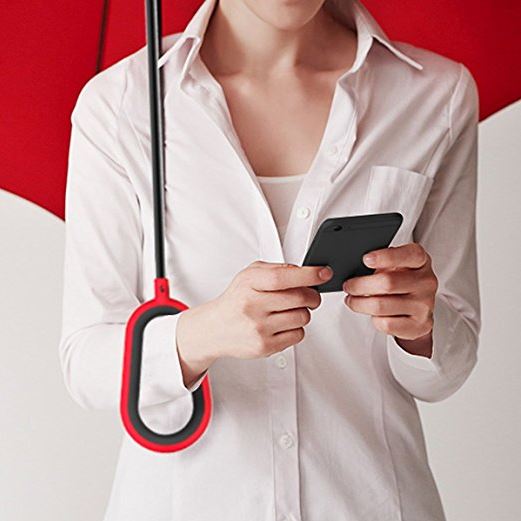 FINALLY! You no longer have to clench your umbrella between your arm while it blows in every direction just so you can send out a text. This Drolly umbrella — that comes in either a 38″ and 50″ arch — has a comfortable finger grip that allows your fingers to hold on while your thumbs type away.
16. The Keyboard Waffle Iron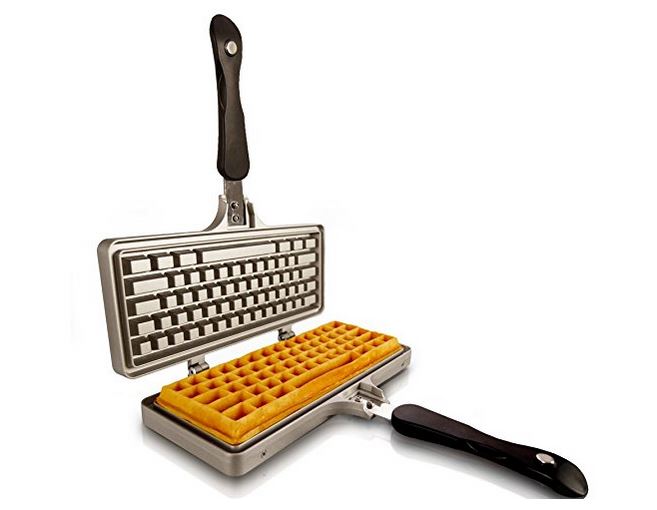 You won't want to hit delete on this breakfast! All you need is the heat from a stovetop or oven (or even a campfire) to cook perfectly crispy and delicious waffles in this old-school iron.
17. Big Enter Key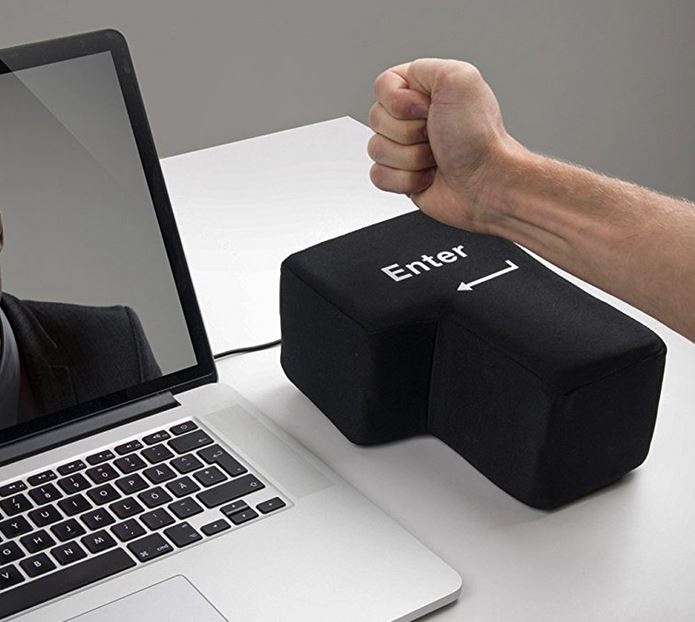 Mondays are tough, and so are Tuesdays through Sundays. But with the big f**king Enter Key, you can send emails with the force they deserve, and only you will know how hard you punched it.
18. U-pet Innovative Patent Pending Pet Carriers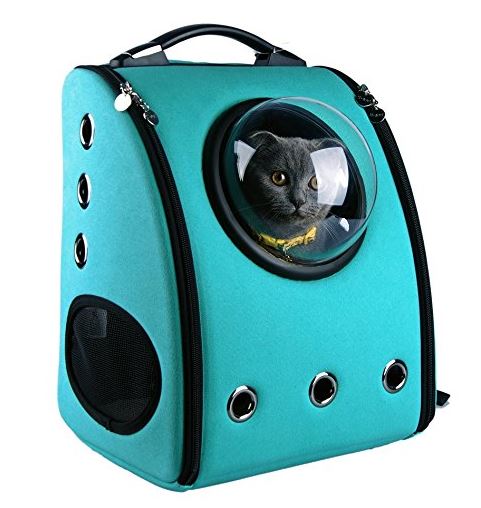 Your cat will feel like an astronaut in this carrier, which is definitely a step up from the crappy black one they fight you over every time you have to go to the vet. Wear this one to a fun place like the park so your cat develops positive associations with it, and it'll quickly become one of their favorite things to play with!
19. Mini Cat-Shaped Cupcake Molds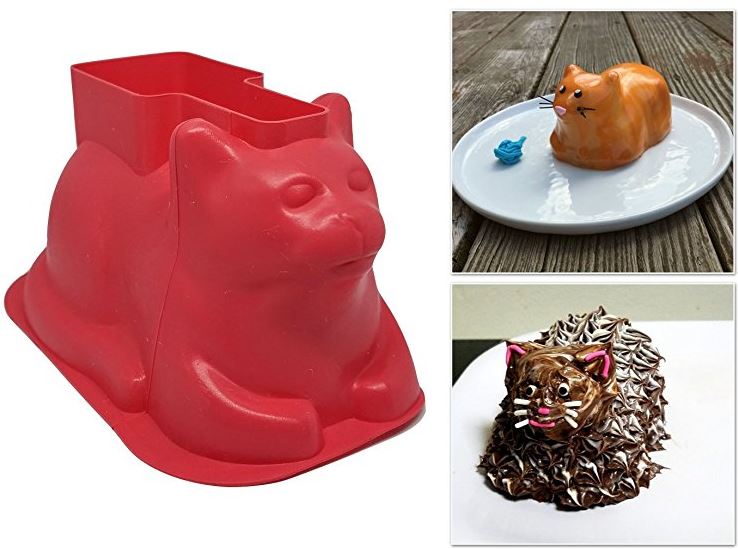 Imagine showing up to a party with a batch of cupcakes in the shape of cats. Seriously, IMAGINE.
20. Oxygenics Darth Vader Handheld Shower Head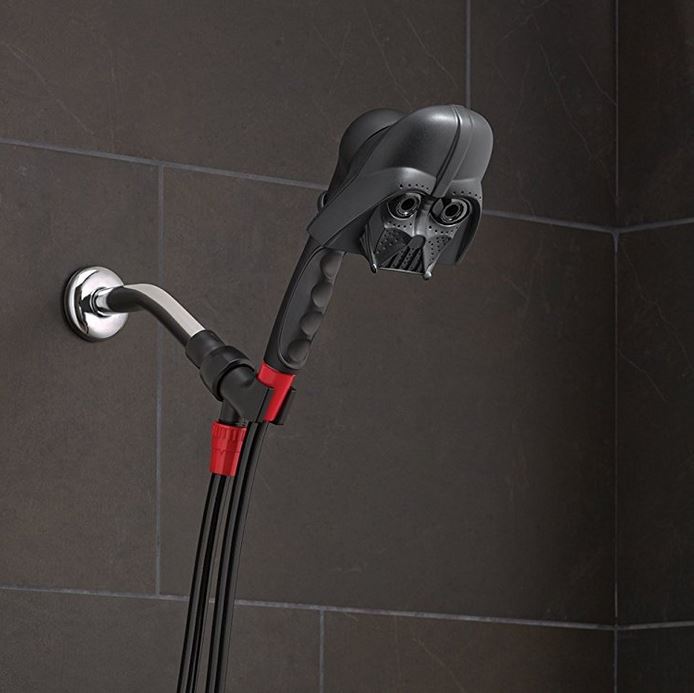 Bring their morning routine over to the Dark Side with this triple-setting shower head. They can adjust the pressure of the water using a comfort-control lever, and the hose is a full 72 inches long, so they can get to all those difficult-to-reach places you probably don't want to be imagining right now.