The Hamilton Pool just outside Austin, Texas is full of natural beauty. I should know, I've been there!
Austin is one of the coolest cities America has to offer, but just to the east of the city, there's an area called Hill Country with a collection of hot spots for the wandering soul.
One of those hot spots is this pool, the ruins of an underground grotto which experienced a roof collapse thousands of years ago.
What's left is a wonderland for tourists and residents of Austin to visit.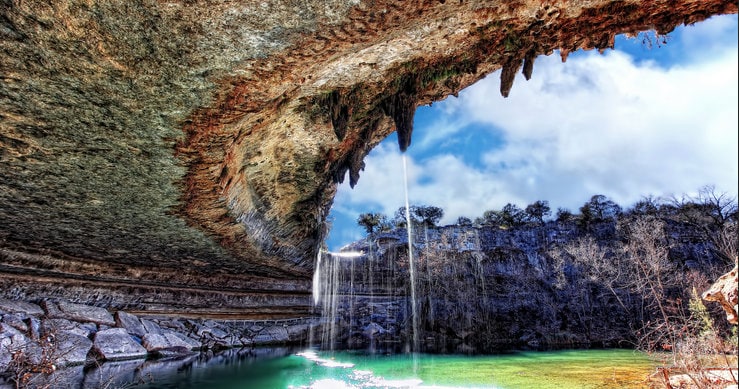 The pool used to be an underground river.
The dome collapsed thousands of years ago, forming this.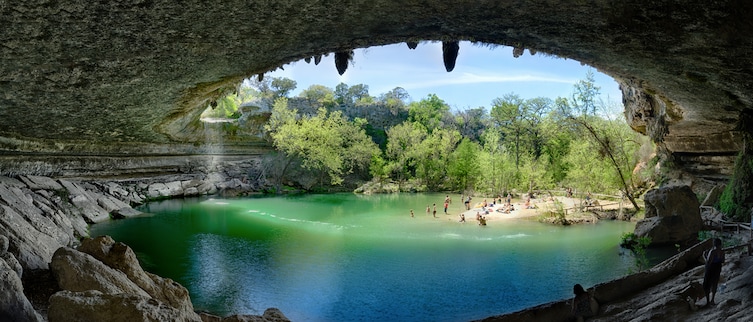 Visitors can walk the entire expanse of the grotto.
Many capture sweeping fish-eye images along the inner parts of the collapsed cave.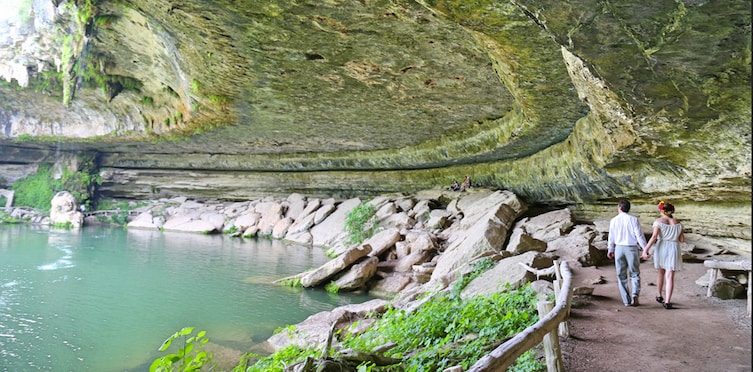 Swimming is allowed; however, not every day.
It depends on the acidity levels in the water.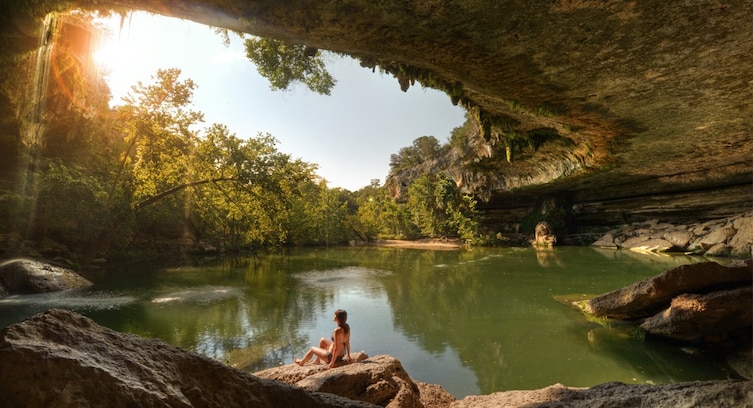 This aerial picture helps give a better perspective on the cave's roof that used to be there.