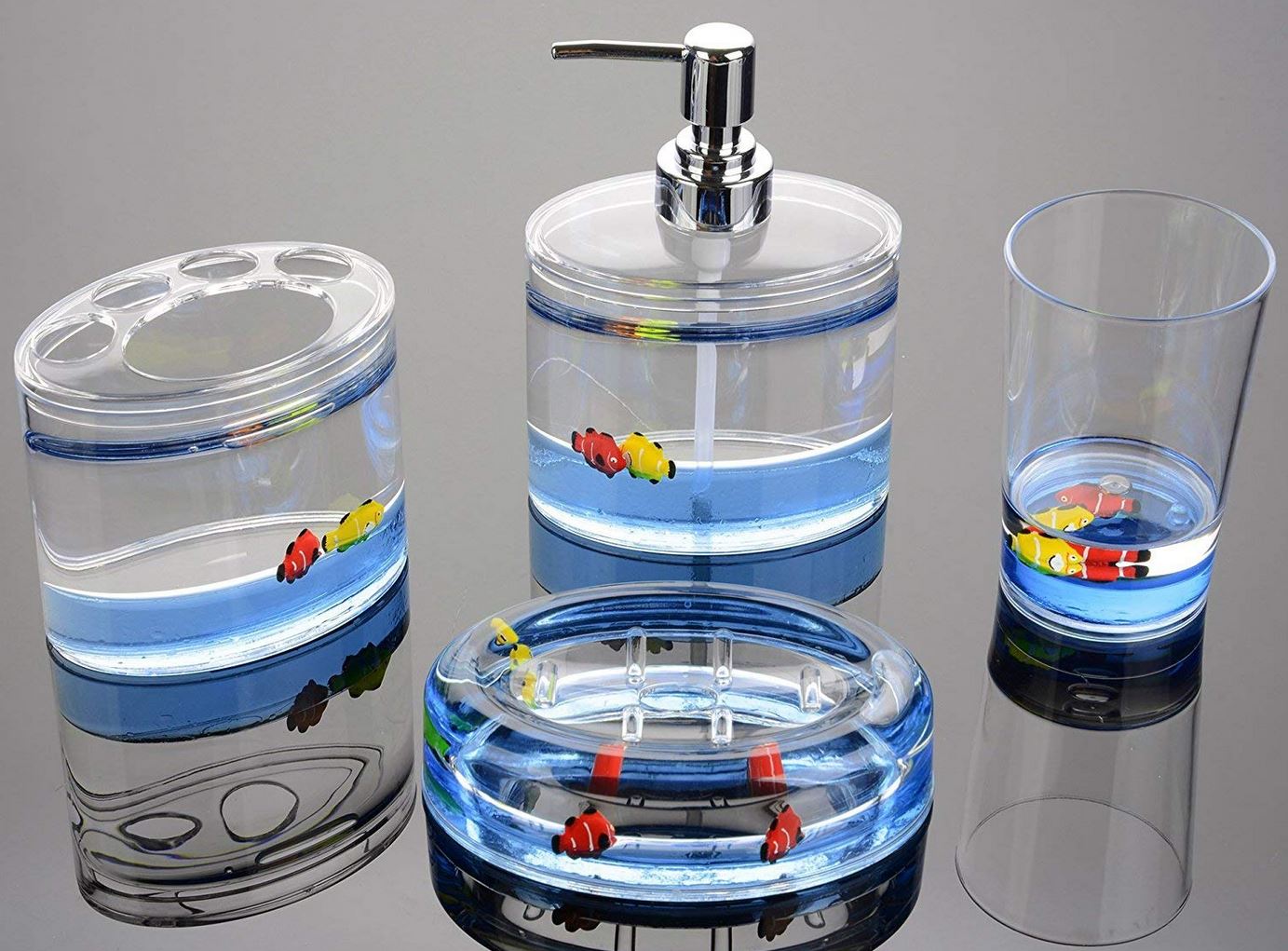 – Include 1 Soap Dispenser

– Made of high quality acrylic, safe for daily uses and easy to clean

– All decorations are hand made from real wood, shells, and flowers. Each piece is uniquely hand painted

– Durable, firmly sealed with anti-leaking procedure to prevent from spilling

– Multifunctional. Be creative and having fun with them! You can use the dispenser for Lotion, Soap, and Creams.
It is time to replace your bathroom accessories with Locco Decor acrylic floating set. Our bathroom set offers a dynamic change to your bathroom and turns stationary objects into entertaining art pieces with floating motion. All of our fill-ins are hand-crafted with all-natural materials. The shells are hand-cleaned, fishes are hand-painted, and flowers are air-dried.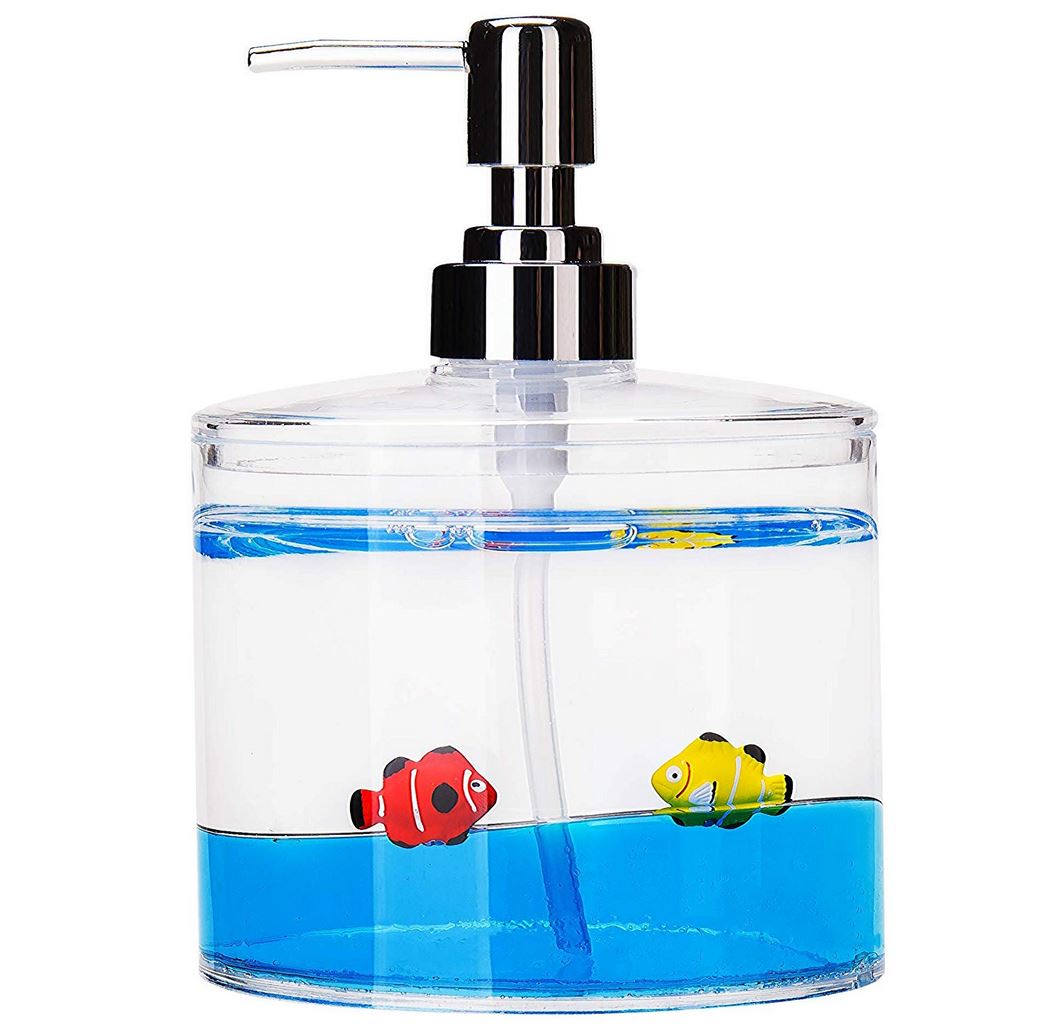 Our workers put their maximum effort into creating your perfect decorations, bringing a clean, organized and elegant looking to your sweet home. All the items are designed for multi-functions. Use the tumbler as a cocktail cup, toothbrush holder as a penholder, and soap dish as a paper clip holder. All items are firmly sealed and free of heavy metal elements. Let the small objects brighten every morning in your life!