We hope you love the products we recommend! Just so you know, HomeKnows may collect a share of sales or other compensation from the links on this page. Oh, and FYI — prices are accurate and items in stock as of time of publication.
1.
A green tea–infused mattress designed with a "pressure-relieving comfort foam layer" sure to ease your aching back into a comfortable position after you've spent the day bending over backwards at work.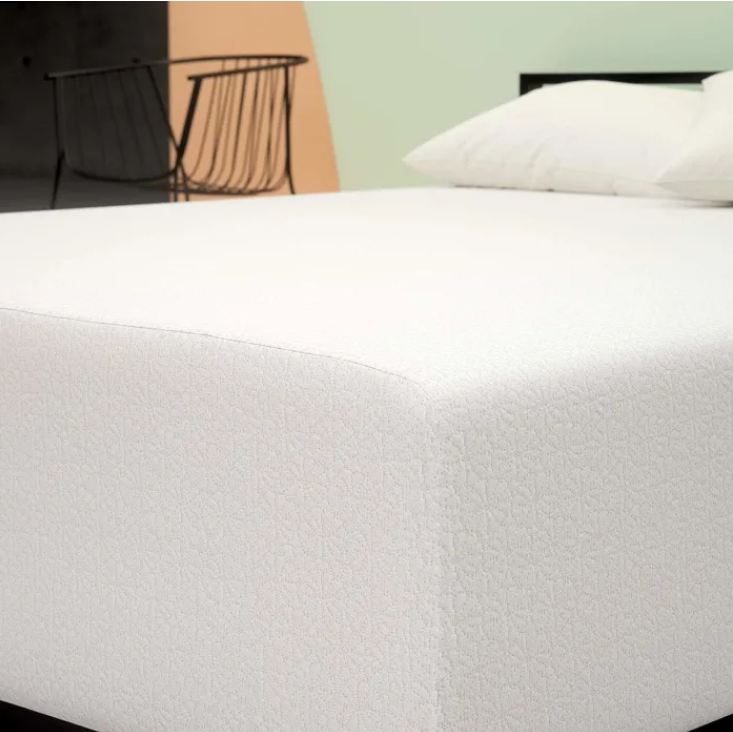 This has over 18,000 five star reviews!
Promising review: "THIS 👏🏻 BED 👏🏻 IS 👏🏻 THE 👏🏻 JAM. First off, I'm a flight attendant. I sleep in a lot of hotel beds. I know what a good and bad bad feels like. THIS BED IS AMAZING. Feeling impartial about the nonconforming bed of the future? Think you'll miss the springs? No way. I promise. I felt the same. I sat there for 36 hours straight watching this bed rise in my kitchen festering the idea that I made a mistake. What is this? Why does it have to rise? Who even am I right now? The instructions were like one sentence and I probably messed it up. Omg what if I messed up?! 2017 is weird, I hate this. I hate new things. JK NOPE. I HAVE NO REGRETS! This bed cured my boyfriend's back pain. This bed cured my sleepless nights. MY PHAT @zz can sleep on my side without my spine feeling broken in half. I can sleep on my back or stomach no problem. I can't remember the last time I slept through the night… Now I can't wake up. We spent three days sleeping til 2pm. THIS BED IS THE DEVIL. But like a good devil that greets you with puppies and all things great in this world. This bed is the Oprah of beds. This bed is like getting a whole row to yourself on an airplane. THIS BED IS ALL YOU NEED IN THIS LIFE." —Kimberly Wilkins


2.
A medium-firm memory-foam and innerspring hybrid mattress that's gonna help you hit the hay before you even start counting sheep.