1.
A lazy Susan to help you maximize your cupboard and countertop space (and minimize instances of "the cinnamon that time forgot").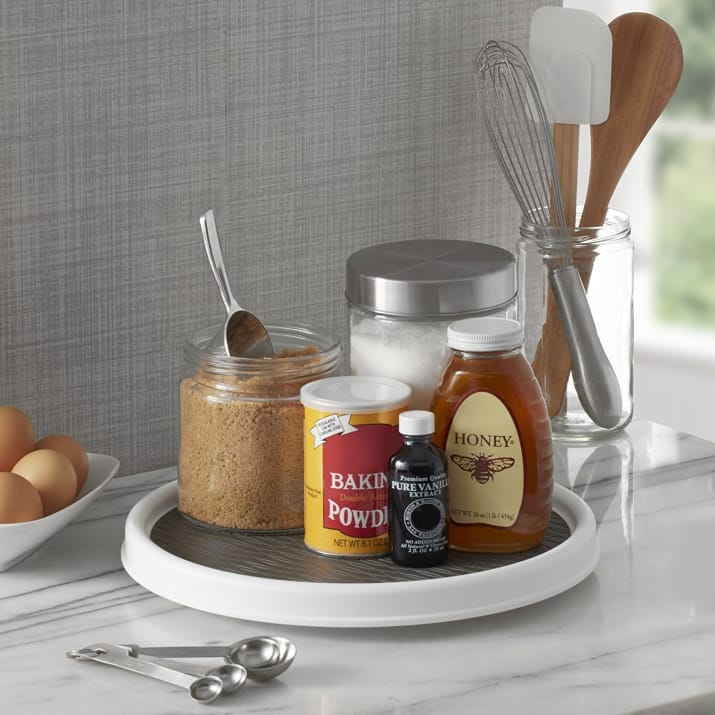 Promising review: "I ordered two of these to go in the corners of my pantry (I saw the idea on Pinterest). Before I ordered them, I carefully measured my corners to determine the best size. These turntables are sturdy. I loaded them down with many heavy items and they still spin very nicely. These make great use of the otherwise dead space in the corner of your pantry. I can now easily access my items without having to take things out that might be in front. I think I might get two more for my other shelves." —N. Hansen
Price: $7.99+ (available in three sizes and three colors)
2.
A wooden beer-cap map so you can drink your way across the country and remember every last craft microbrew.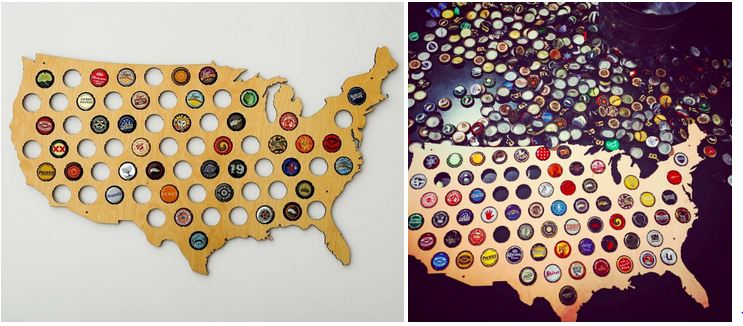 Promising review: "Bought this for my husband for his birthday and he LOVED it!! What a great unique gift. He loves to try new beers and collect the caps along with making his home brew. Think I hit a home run with this one. Wish it was just a little bigger but overall pretty awesome. May need another design soon!!!" —casey
Price: $32.99+ (available in three finishes)
3.
A pet odor neutralizer to dispatch one of the few unpleasant aspects of being a pet parent: the stank of indoor accidents.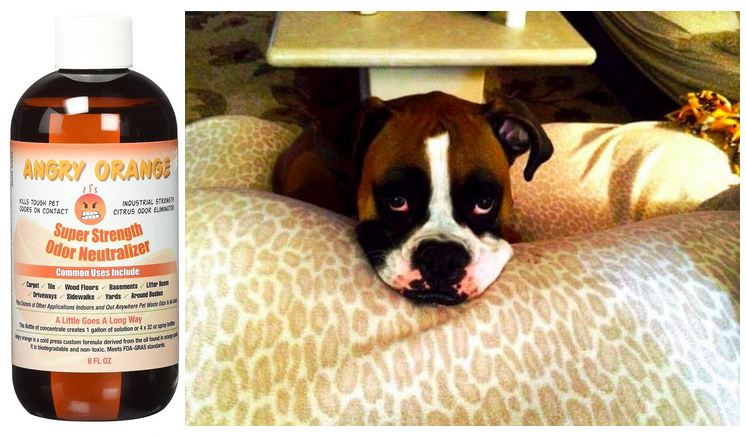 Promising review: "Our beloved 4-year-old male boxer dog has recently developed an embarrassing anal gland issue, which can result in the occasional discharge of a very potent and foul=smelling substance. Poor baby 🙁 We've had many dogs over the years, but had never experienced this phenomenon before. In any event, the odor from one of Duke's 'episodes' is nothing short of disgusting, and very powerful. I was at my wit's end trying to find a product that would not only effectively clean, but actually eliminate the stench as well. I was impressed with the overwhelmingly positive reviews for Angry Orange I read on Amazon, so decided to give it a try, and I am so glad I did. This product is nothing short of AMAZING!!! It cleans the stains and eliminates the odor like nothing else I've tried. And the citrus scent is refreshing, clean, and utterly delightful! I absolutely love it, and it has proven to be a total lifesaver in combating stinky pet smells. Angry Orange would be effective in eliminating any kind of odor problem for that matter…and I will never be without it again. My husband, Duke and I highly recommend this product!!!" —Amazon Customer
Price: $19.97
4.
A set of six ceramic owl pots to make your tiny succulents look even cuter.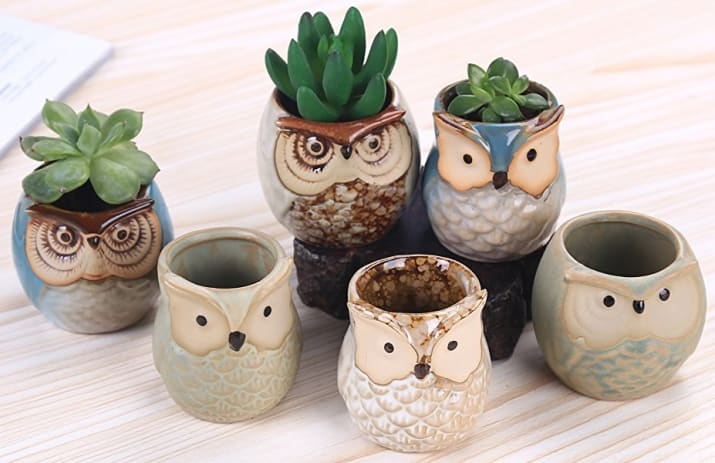 Promising review: "Gave these away a gift but I loved them so much I had to keep one for myself! They give my succulents such personality 🙂 Great quality, each one looks different from the last, and our plants seem to really thrive in these. I'll certainly be purchasing more." —B.Mc
Price: $10.80
5.
A heating and massaging foot spa so you can give your tootsies a much-deserved treat at the end of a long day.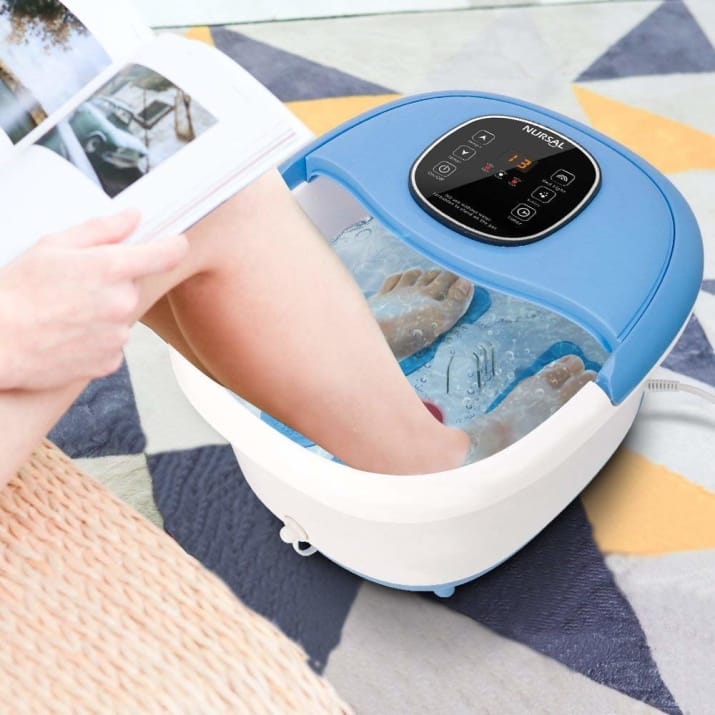 Price: $59.99
6.
A pillowcase that will tell the world you'd rather be in Scranton.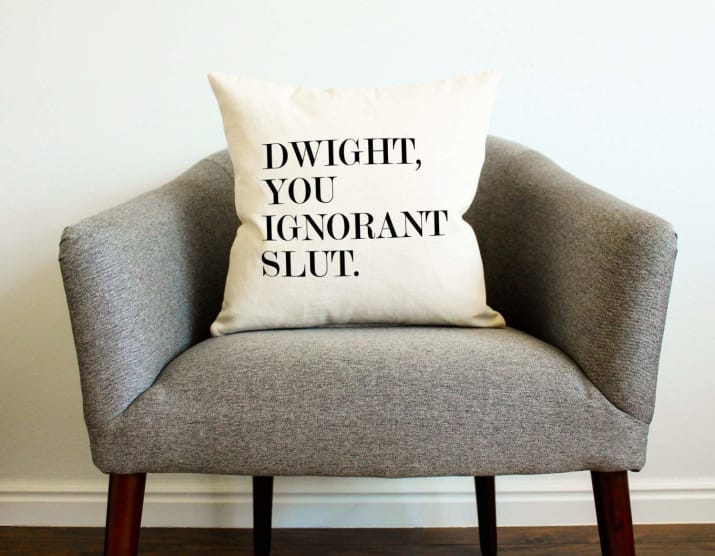 Promising review: "YES! Was a birthday present to my fiancé and he loved it. We do gag gifts, but this was a touch sentimental as we've watched every episode of 'The Office' together and quote it all the time. We have been displaying the pillow proudly in our living room, much to the shock of our guests, but it fits our personalities so perfectly. Arrived in perfect condition, bought an 18×18 insert by FabricMCC and it looks and feels great. LOVE this pillow case." —Alicia
Price: $8.99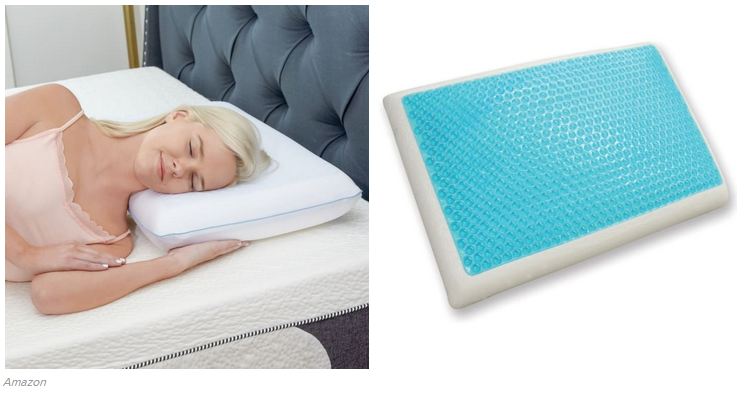 Promising review: "This pillow is amazing for several reasons. I've been dealing with insomnia the past two months and would flip and flop all night. I had a bunch of expensive feather down pillows. Finally out of desperation started replacing them and found this pillow. The first night of sleep was heavennnnn. I haven't been able to watch and TV in bed because i never make it to the end. WOULD DEFINITELY RECOMMEND." —Robert Cline
Price: $24
8.
A wick trimmer so you can keep your candles wick-and-span.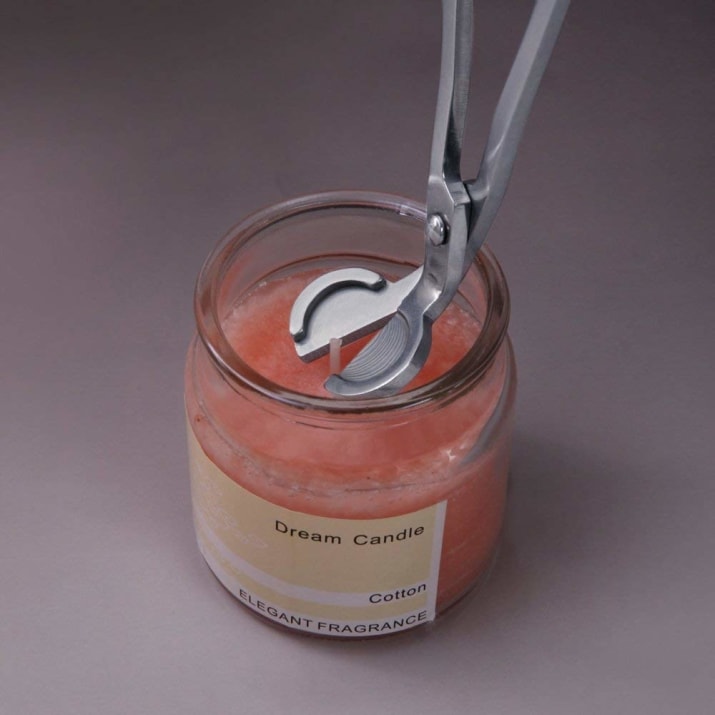 Check out a BuzzFeeder's review of this product here!
Promising review: "I didn't much see the point of a wick trimmer until I was rearranging my furniture and saw that my white walls were covered in soot from candle smoke. Now I use this before every burning, and it has helped with the smoke situation considerably. It's inexpensive, but feels nice and high-quality. The little reservoir holds the wicks nicely if you're trimming a multi-wick candle, so you can snip them all without them falling out." —Sarah
Price: $8.95
9.
A mold and milder remover that will transform your tiles (and impress your guests).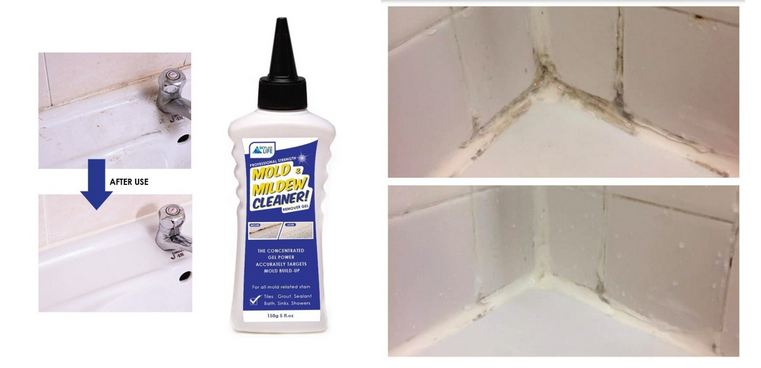 Promising review: "We recently bought an old house that had last been renovated in 2006. In that time the shower did not get much cleaning and had some mold growth, especially around the seals. We tried using bleach and other mold remover products with partial success. After one application of this one, the mold was gone." —Darryl Campbell
Price: $12.99
10.
A set of all-purpose cleaning cloths to help you keep your space clean while you cut down on paper towel use (the earth thanks you!).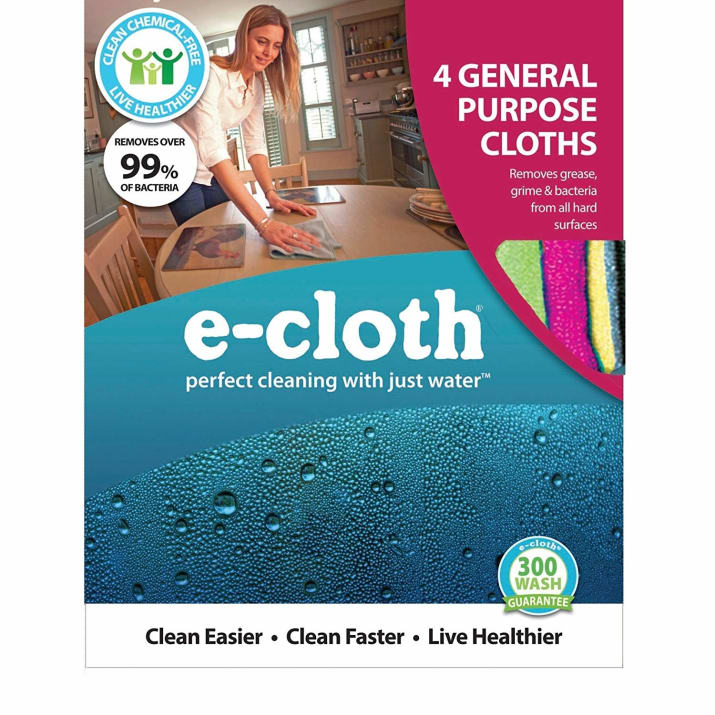 Promising review: "I've been using e-cloths for about four years now and I believe they're the best on the market, period! There is no need for using any cleaning products with these e-cloths. For instance, I can't recall the last time I've used a window cleaner because there is no need whatsoever! Just add water to them and not matter of how dirty the windows are, they are going to be perfectly clean and streak free — amazing!" —Nuya
Price: $20.54 (for a four-pack)
11.
A multi-tabbed expanding file folder so you can keep all your important papers organized and feel like the G.O.A.T. grown-up.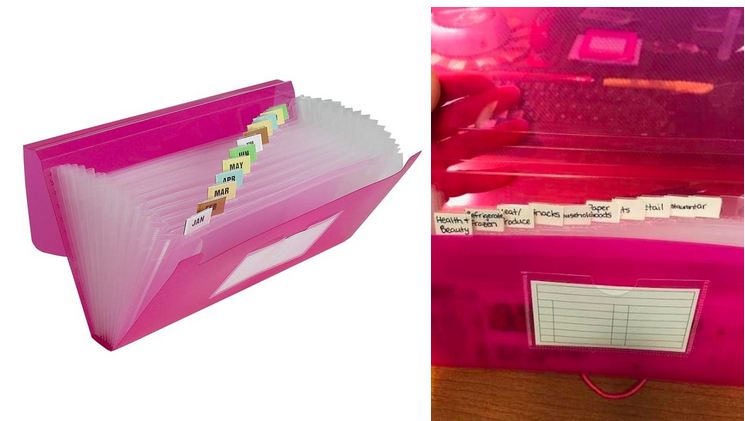 Promising review: "We've used these expanding holders for years now to store receipts and they work great. Easy to open/close, a nice medium size so it fits both large and small receipts. I mark each slot with a category like electronics, home improvements, clothing, etc. so it's fairly easy to go back and find a receipt. Better than having them all stuffed in my wallet! Then at the end of the year I use them for taxes (prescriptions, medical doctors, things donated to charity, etc.) and throw out the receipts I don't care about (gas, groceries, etc.). Then I file the holder away with my other tax stuff. Works well for keeping track of our larger purchase items, too, like a dishwasher or fridge when we want to keep the receipt and the warranty together." —Jean1960
Price: $4.81
12.
A low-tech pet-hair remover perfect for keeping upholstered surfaces free of sheddings (even if your pupper is terrified of the vacuum).

Promising review: "We live in a household that contains two humans, two dogs, and two cats. It's a real Noah's Ark furnished with a black sectional couch. Our dogs absolutely hate the vacuum. So much so they will attack the cleaner head with their vicious bites even before we power it on. This makes the task of cleaning our couch extremely unpleasant and nearly impossible. Thanks to Chom Chom, we no longer have this problem! With a simple, quick, SOUNDLESS sweep, we're able to keep our couch pet-hair-free in blissful peace. This tool does an amazing job picking up pet hair but not so much with crumbs. We were so impressed, we gifted these as Christmas presents for all of our pet-loving friends." —Magpie
Price: $24.95
13.
A pack of felt furniture pads that will save your ash(wood floors).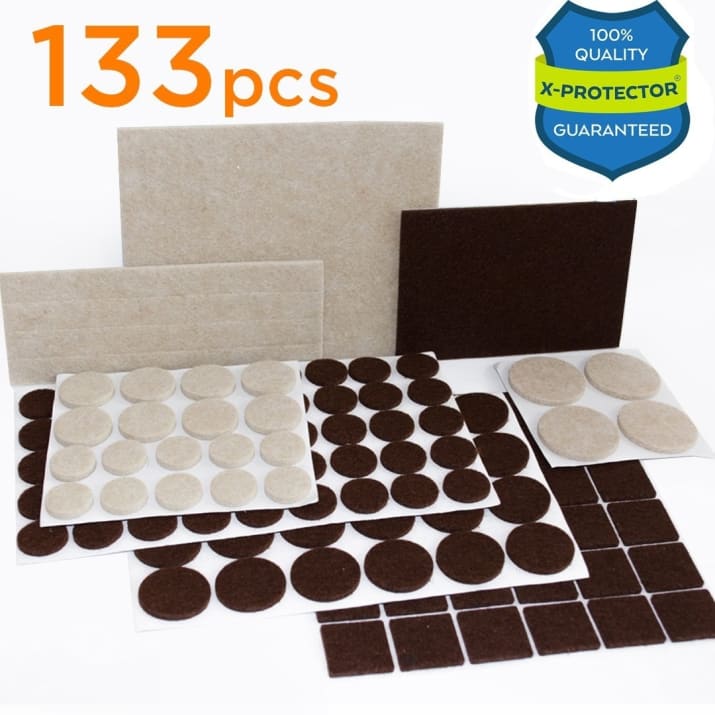 Promising review: "Great set of different sizes of protectors. Very handy and the two tones make it easier to match with different colored furniture. I have used them on the headboard of beds to keep from damaging the paint on the walls, light coffee tables that often scoot along the floor that leave marks, and of course stool seats that have scraped our new flooring. So far the stick has been good and no more markings on the wall or floor." —DobieMom
Price: $9.99 for a 133-piece pack
14.
A satin pillowcase to save your hair from tangles and breakage (and your skin from those awful morning cheek creases).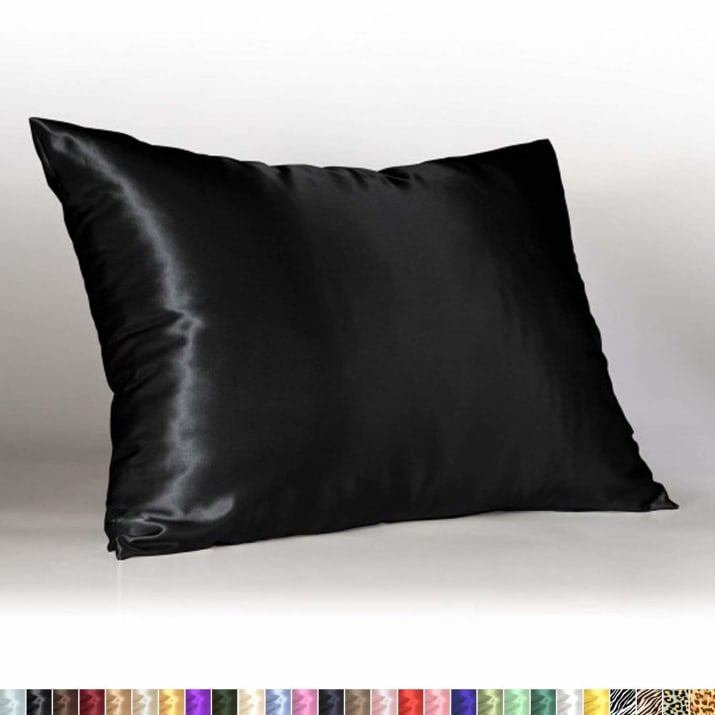 Promising review: "I have dry curly hair (3a), and I'm kicking myself for not buying a satin pillowcase sooner. I have always used cotton pillowcases, and I'm accustomed to waking up with frizzy, tangled hair. If I want to wear my hair down for the day, I have to completely wet and de-tangle it to get it looking presentable again. Using this pillowcase, when I wake up my curls are preserved better, I have less frizz, and my hair retains more of the oil/moisturizer I put into it. I also don't find any hairs on the pillowcase, so it is not making my hair break or shed at all. The pillowcase is also really nice-feeling. It has the zipper on one of the surfaces instead of on one of the edges, but it doesn't bother me even if I lay on the zipper side." —AnnaW
Price: $8.99+ (available in 25 colors)
15.
A set of super-soft hypoallergenic sheets so you can sleep like royalty (but only pay the peasant rate).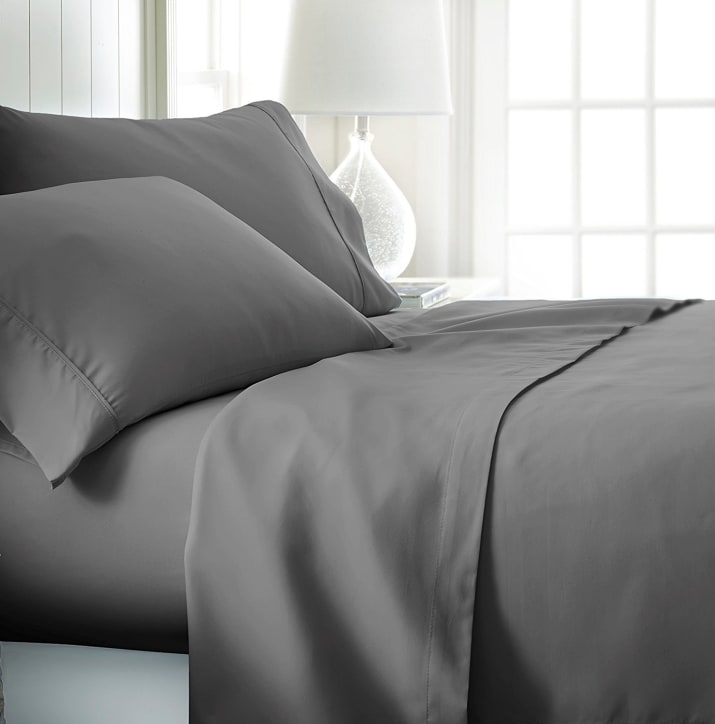 Promising review: "These sheets are wonderfully soft. They have a smooth, luxurious feel. They feel so lovely against your skin. And the color is exactly as pictured — a perfect match for my bedroom set. The quality is very good; they don't get pills or snags, they wash well without a problem, and don't get all wrinkled if you take it out of dryer right away. I also like that the fitted sheet fits over a taller-than-average mattress with a topper. Very happy with this purchase." —Kathy G
Price: $30.65+ (available in 14 colors and six sizes)
16.
A cozy down-alternative comforter, which — I'm sorry — might make it impossible to leave bed in the morning.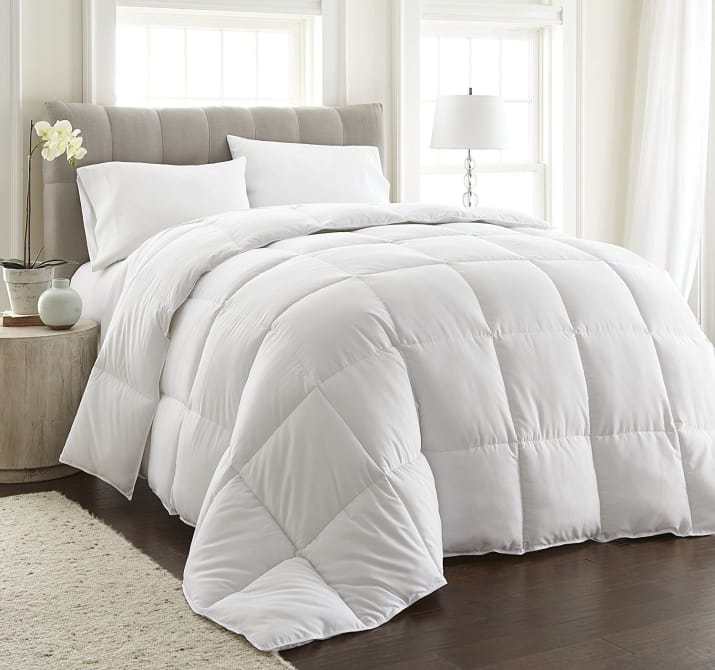 Promising review: "BEST. COMFORTER. EVER! I have had lots of down and down-alternative comforters, and after purchasing this, I am in heaven. It is heavy enough without being too heavy and warm enough without making you sweat. As baby bear would say, 'It's just right!' The material is exceptionally soft and inviting. Every time I crawl into bed I say how much I love the comforter. Hubby and I plan on purchasing one for all of our kids. The best investment you will ever make and the most affordable." —Karie Herring
Price: $33.99+ (available in three sizes)
17.
A sunrise radio alarm clock that could prove a worthy opponent to even the coziest bedclothes.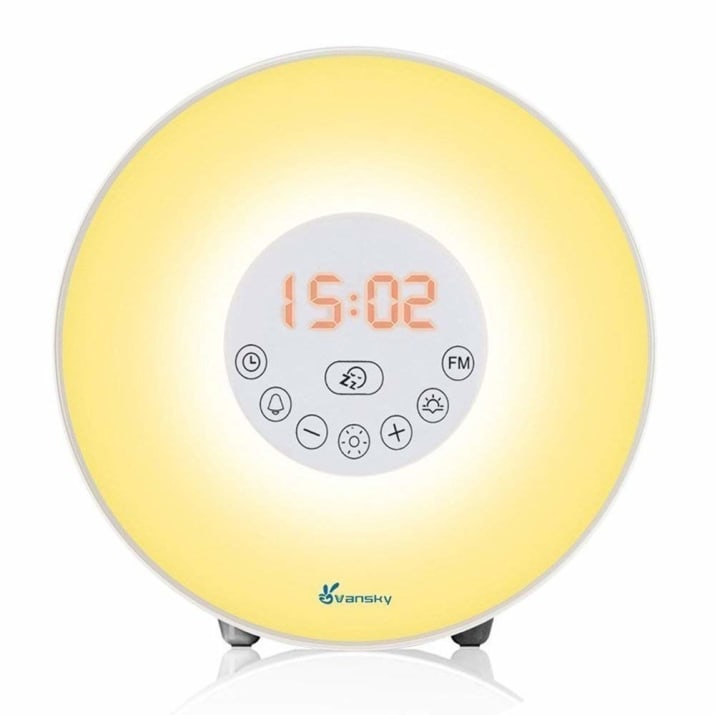 Promising review: "It's hard to quantify how much this little light has helped. I hate feeling exhausted, blue, and groggy when short, low-light winter days arrive. It takes me hours to feel awake. This light has improved my mood, alertness, cognition, and energy… I like that it can be plugged in via USB/wall charger, or can use batteries. This goes with me from room to room throughout the day after it wakes me up. Nice clear FM radio pulls in lots of signals, so it's good for a gentle wake-up and then louder for work routine. Programming takes a bit of practice and trial-and-error, but becomes intuitive with use. I waited years to buy a dawn simulator because they were so pricey. This one is solid and affordable." —Lurg
Price: $26.99
18.
A wood-grain aromatherapy diffuser/humidifier so you can fill your home with soothing scents.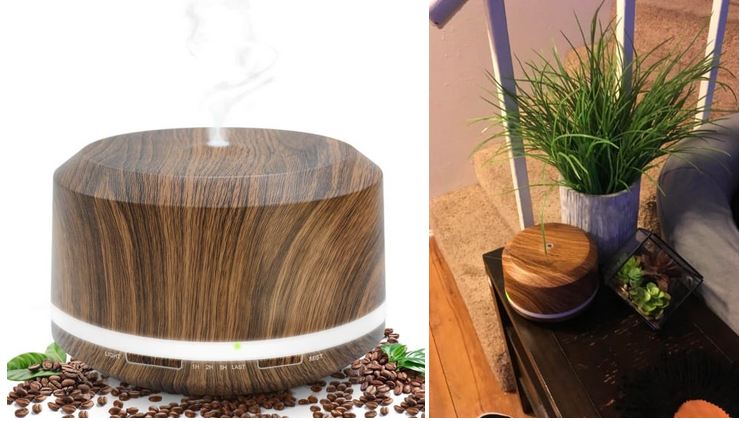 Promising review: "I am new to diffusing and did quite a bit of research before I decided to purchase this diffuser. The size is great, as described, it holds 450ml in the tank. I suffer constantly from bronchitis, and had read a lot about how diffusing would be helpful. I immediately opened the package and the setup was so easy! I filled the tank and added a few drops of eucalyptus oil and lavender oil and I am just amazed at how my coughing fits are already less frequent. All in all, this diffuser is worth every penny!" —Melissa T
Price: $22.99
19.
And a set of 16 essential oils, to go with your brand-new diffuser.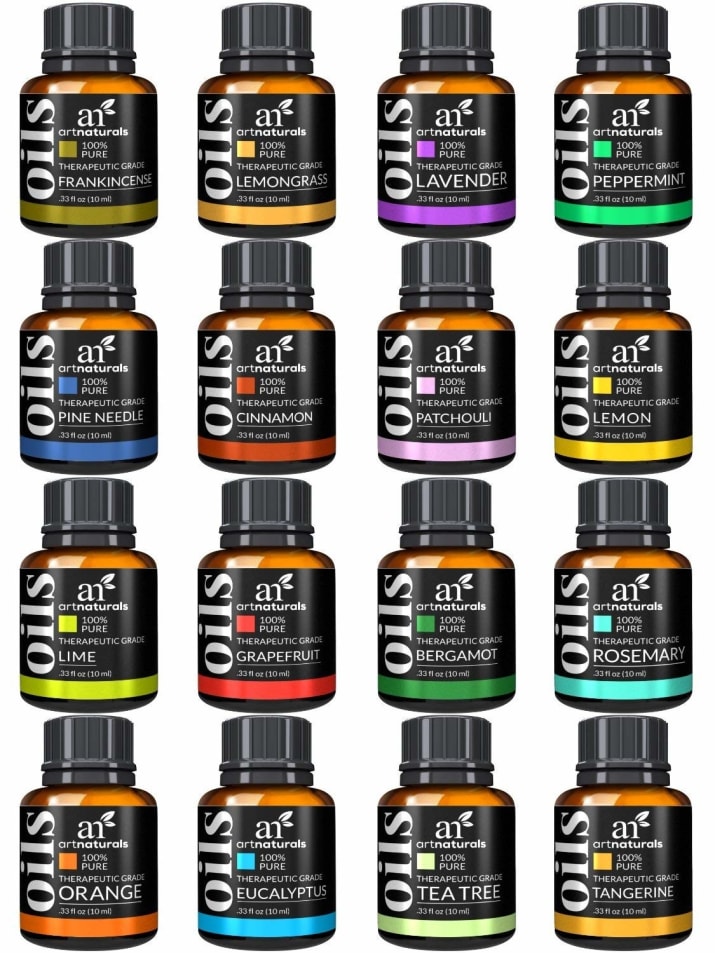 Promising review: "Honestly I impulsively bought this one night while I wasn't able to sleep… and I'm not going to stop getting these. The lavender actually helps me sleep. Aromatherapy is amazing! I used the tangerine oil, lime oil, patchouli, and grapefruit oil, topically on my face, using a few drops of each on a cotton pad for application to my face before bed. And in just TWO days all of my acne has dried up, my skin is healing and repairing, and becoming brighter and really just seems like brand new skin!!!!!! Wow." —Amazon Customer
Price: $25.95
20.
A shrink-film kit so you can insulate your windows from drafts and yourself from energy waste.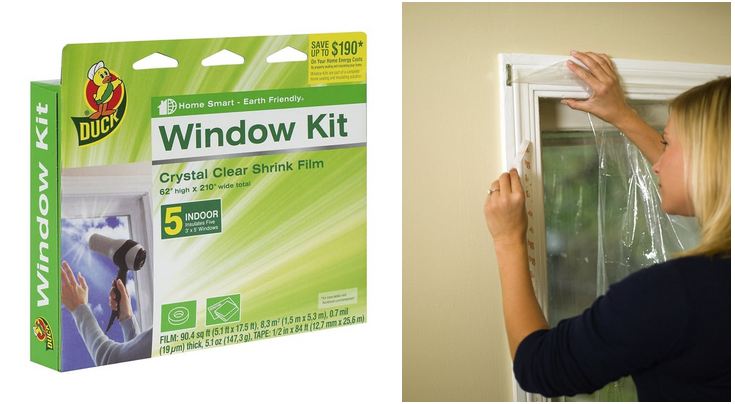 Just cut to fit your window, tape it in place, heat it with a hear dryer till it shrinks to the the window, and watch your energy costs drop!
Promising review: "I've purchased these kinds of shrink film in the past and I have always been happy with them. I live in Arizona, so out here we use them for the opposite reasons than the rest of the country. We suffer through extreme heat here for many, many months. We want to keep the heat out of the home and have the house much cooler. To give you an example on how well they work, my kitchen has a lot of windows. Without the window film my kitchen gets extremely warm and uncomfortable to be in. With the shrink wrap my kitchen is only just slightly warm. I have put them on all my windows now. Anything that I can do keep my home cooler I will do." —chris
Price: $5.13+ (available in six sizes)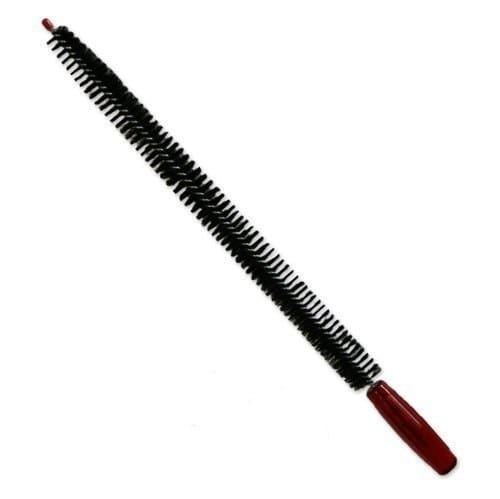 Promising review: "This is a nifty little tool that I use whenever I clean my lint trap on my dryer (which means I use it every day I wash and dry clothes). It is lightweight and flexible enough to really do the job. I would absolutely buy this again." —J. H. Smith
Price: $11.95
22.
A microfiber memory-foam bath mat that will leave you high and dry (but, you know, in a good way).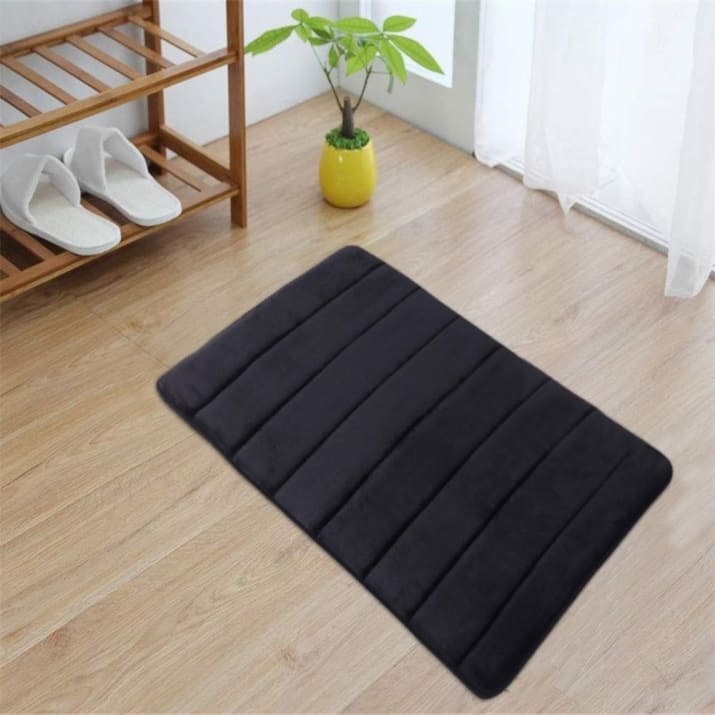 Promising review: "Feels great to step onto this rug when I get out of the shower. It's slightly thicker than the previous two mats that I purchased, which adds to the plush feeling under your toes. Vey absorbent and dries quickly." —Rani Herskin
Price: $7.99+ (available in two sizes and four colors)
23.
A hanger stacker, because your tangle of hangers might vaguely resemble modern art, but you're not fooling anyone.
Promising review: "Great functionality. I gather hangers as I gather dirty clothes. This stacker lives in my laundry room between the washer and dryer. It keeps my plastic hangers under control and I no longer suffer 'clothes hanger rage' from them getting tangled and not cooperating with me." —msw
Price: $16.76
24.
An over-the-door baseball cap holder, because if you're looking for an easy way to display your hats, this definitely fits the bill.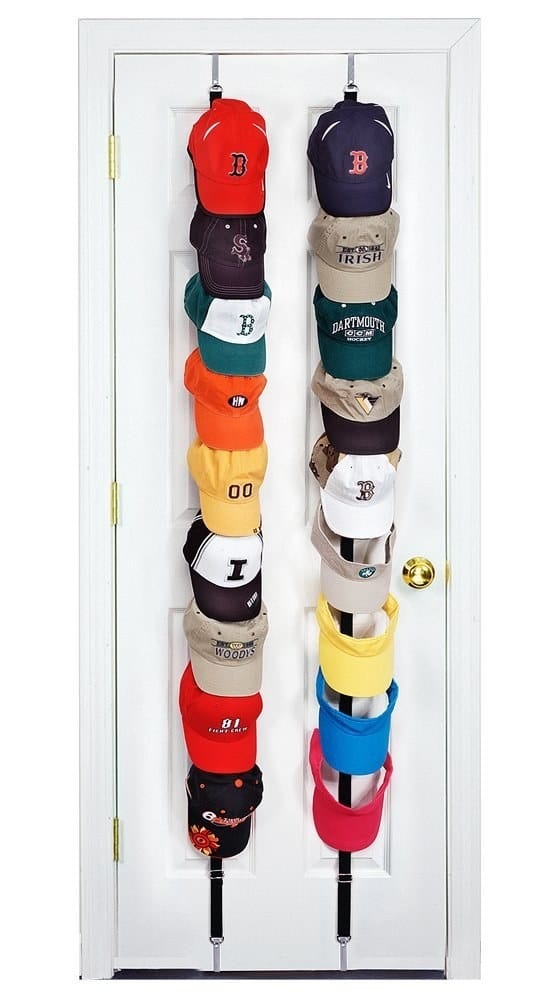 Promising review: "Very handy! And what a space-saver! I purchased two of these baseball cap holders for my boys. The holder is very easy to assemble and hang up. The hats stay on the holder without falling. The caps can be easily seen when on the holder, so it isn't necessary to dig through a bunch of hats to find the one you are looking for. The price is great for the product! I'm probably going to buy a couple more for my husband and daughter :)" —kristin
Price: $9.99 for a set of two
25.
A bottle of eco-friendly, all-purpose cleaning vinegar made with essential oils and food-grade ingredients to keep your home clean (in more ways than one).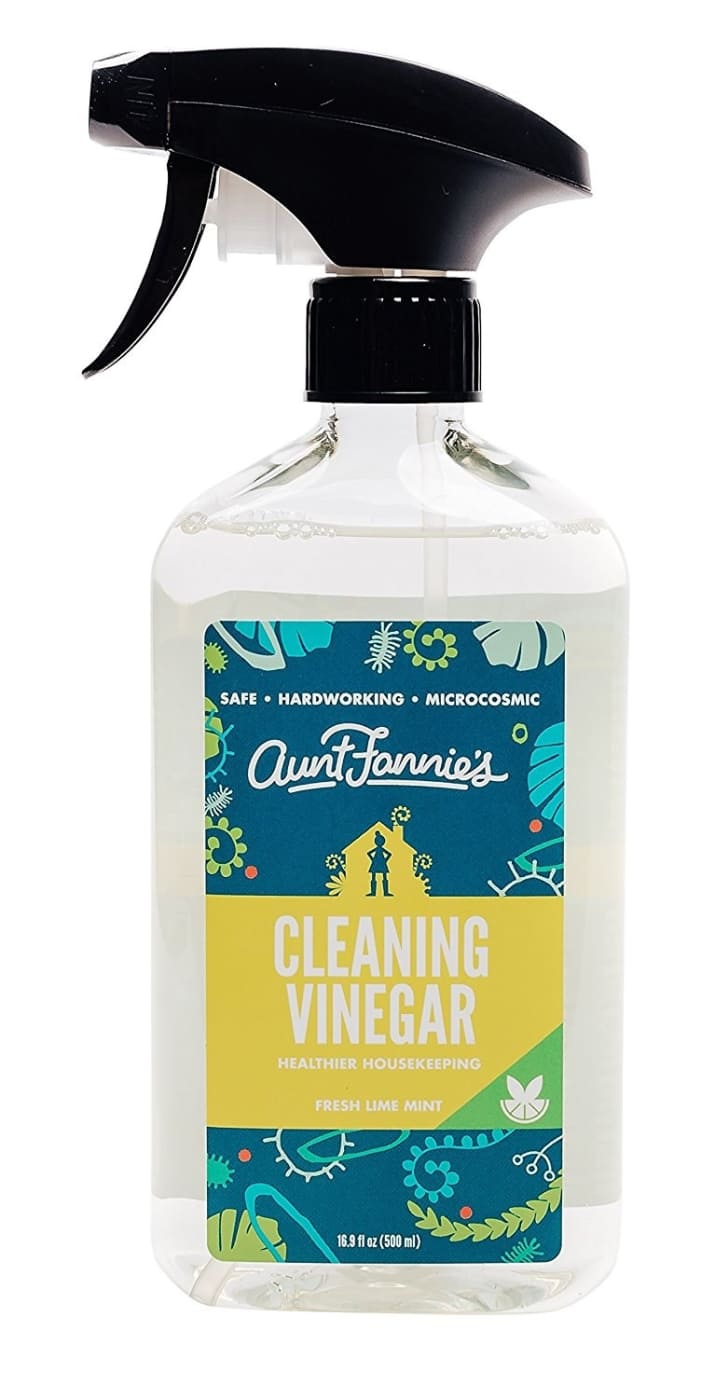 Promising review: "This stuff is great! I have a kitchen with granite countertops and stainless steel appliances…and Fannie's works on all of it! Also does streak-free on glass, which is an unexpected bonus. It does a very nice job on our gas range, too — and that thing's always a mess (and difficult to clean). There *is* a bit of a vinegar odor, especially at first…but it fades pretty quickly and leaves behind the lime/mint smell. Will definitely be ordering more." —Cherie Priest
Price: $7.99 (available in four scents)
26.
A bottle of rust stain remover that works harder than even the hardest water.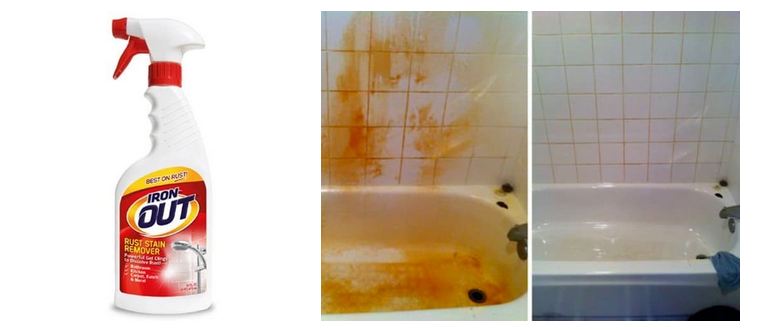 Promising review: "Wow! Best iron/rust remover product I've ever used! I live in the country with my own well, and the water is very high in iron. Honestly, this product is a lifesaver for me. When I use a powder form of rust remover on my tub and shower I spend hours bending over and scrubbing etc. With this, all you have to do is spray it and rinse it. Works awesome on toilet too! I'm seriously SO happy. I've been looking for years to an easier alternative to the powder form." —Mela
Read a full review here.
Price: $5.48
27.
A feline water fountain, because there's no greater cat-astrophe than a kitty being forced to drink anything but the freshest water.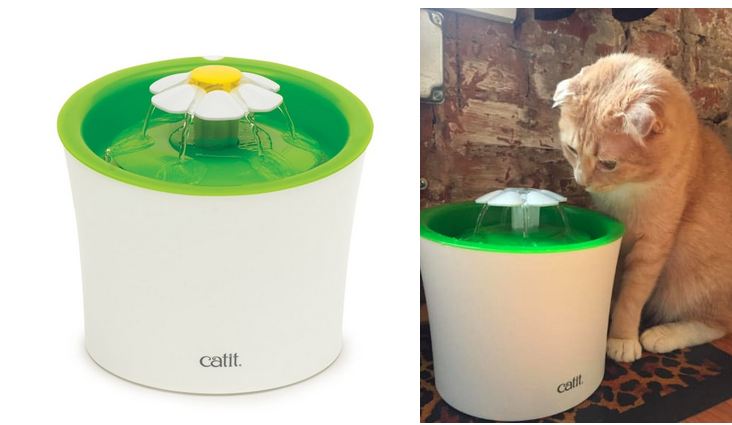 Promising review: "Cats aren't prone to drinking enough water, and they also abhor getting their whiskers wet. This fountain, recommended by a friend, was a huge hit from the moment I set it up and solved both of those problems. My kitty now guzzles water any time she wishes, which is definitely more than before (and yay, I don't have to turn the sink on for her now, which was the only way she'd drink water). This is fantastic!" —Pgilly
Price: $29.99
28.
A stick-on headphone hanger so you can keep those over-ears under-desk.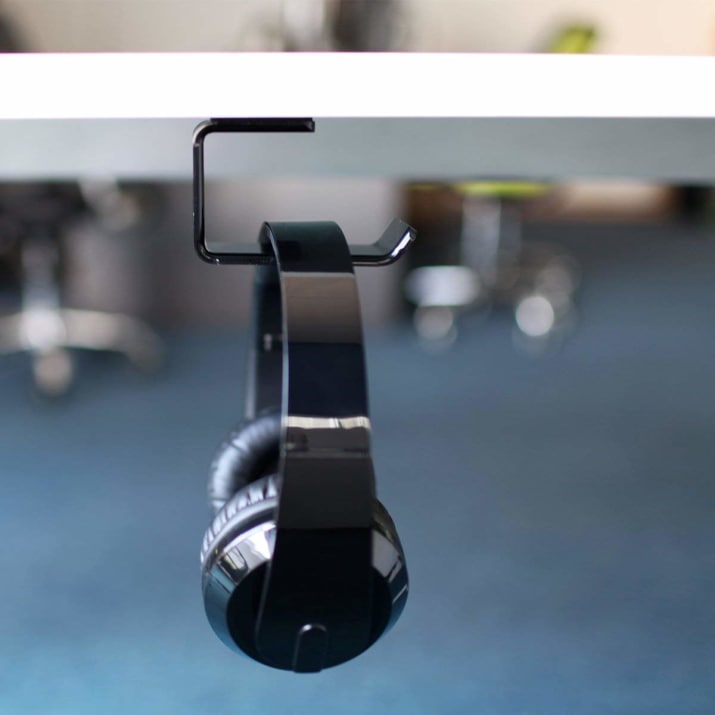 Promising review: "The pre-installed adhesive pad on my wooden desk holds my Sennheiser HD600s like a rock. I was concerned at how cheap this was but am over the moon with the results. Highly recommended." —Where Are My Droids?
Price: $6.49
29.
A deceptively simple drain-snaking tool to clear your pipes with some muss, but no fuss!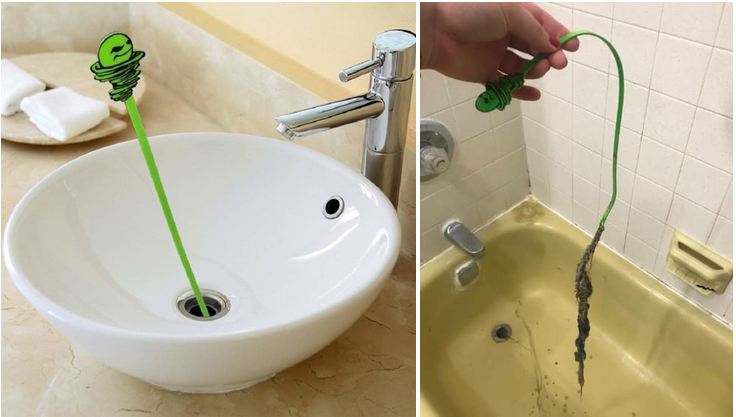 Promising review: "I am honestly disturbed at the string of hair and goo that just came out of my shower drain. I have been trying to clear my drain for months, frequently pouring several pots of boiling hot water down my drain because I could not stop water from collecting at the bottom of my shower. I had tried other similar products to remove hair from the drain or collect it before it drained, but nothing worked. None of the drain snake-type products would fit down my drain. I started getting residue at the bottom of my tub because the water wasn't draining quickly enough, which was pretty gross and slippery. The boiling-water trick only worked for a day or two at a time. I was afraid to use caustic products because I heard that they could expose leaks in the pipes, and I have an older home. After using the Green Goblin hair grabber, my only concern now is how much I feel like a creature knowing that I apparently shed more than my boyfriend's dog and have been collecting goo in my drains that was probably mixed into the water sitting in the bottom of my tub while I showered. I would definitely recommend this product!" —Amazon Customer
Price: $6.38 (for a pack of five)
30.
A pack of three stick-on motion-sensing lights to light up your life (also your closets, your bathroom at night, and any other dark corners of your home).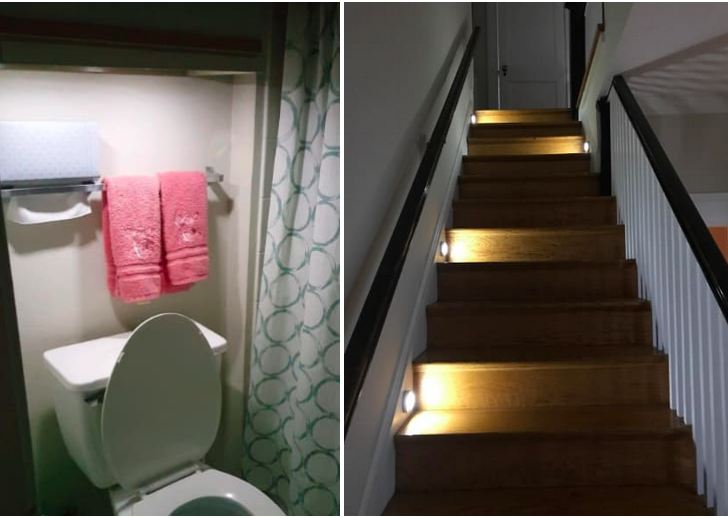 Promising review: "These are great. The technology has improved so much in a short amount of time. They are much brighter than I expected and illuminate just as much as a electric lamp. I use them to illuminate my steps, which were dark and dangerous before because I didn't want to turn on the hall light early in the morning and wake my wife. The lights always turn on, meaning the motion detector is reliable and always turn on when needed. I would give them more than five stars if I could." —Amazon Customer
Price: $12.99
31.
A set of 12 two-pronged shower curtain rings that do double duty, keeping your curtain and liner in place.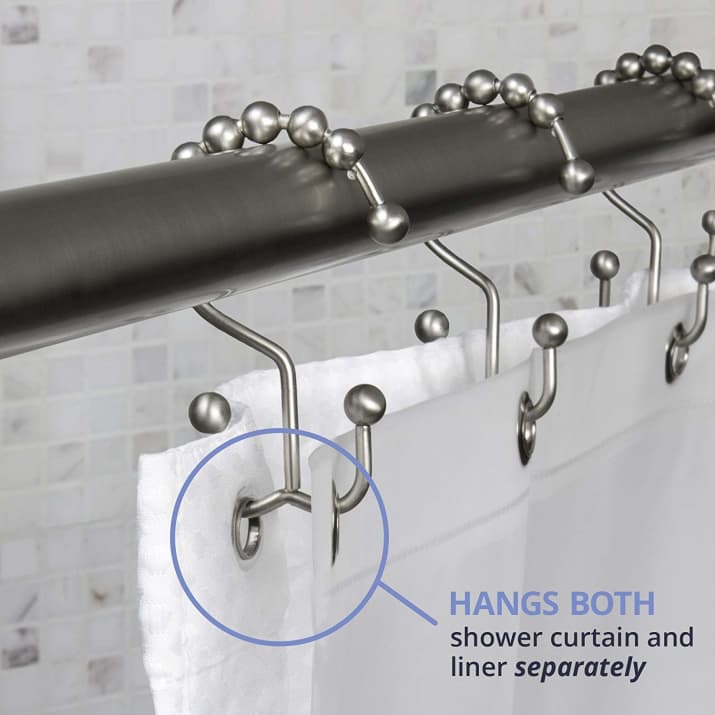 Promising review: "Where have these hooks been all my life?! They make removing the shower curtain liner for washing SO much easier. The quality is great, and they actually glide across the pole." —CASEINPOINT
Price: $4.97 (available in two finishes)
32.
A hanger that will hold multiple scarves, skirts, or pairs of pants and leggings, so you can make the most of your closet space, no matter how limited.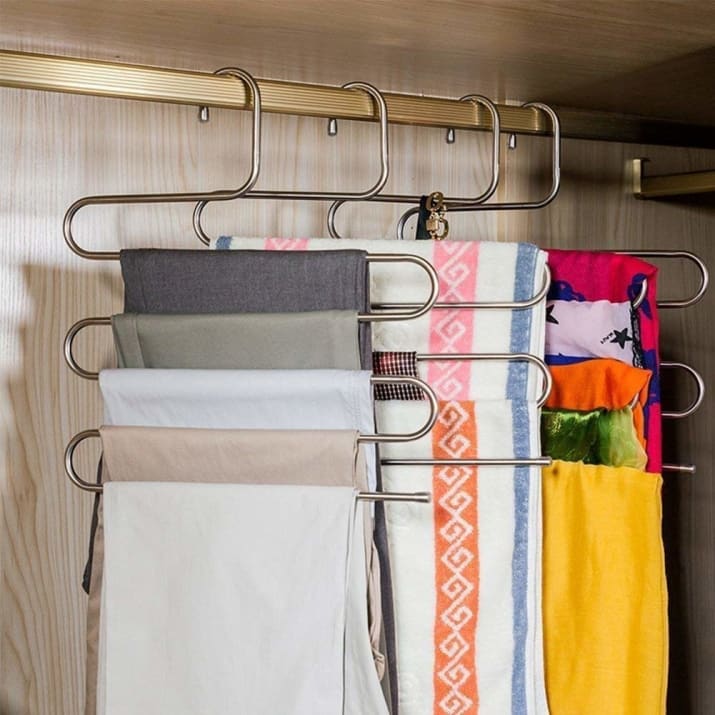 Promising review: "One of my best purchases ever. Holds five pairs of jeans, can hold twice that amount of leggings or capri pants. Saves me so much room in the closet. And these are thick, heavy hangers, so unless you're hanging bricks in your closet, they aren't likely to bend or break. Ever." —Tams (TTC Books and more)
Price: $9.87
33.
A countertop makeup organizer to make even the most advanced makeup addiction chaos appear somewhat contained.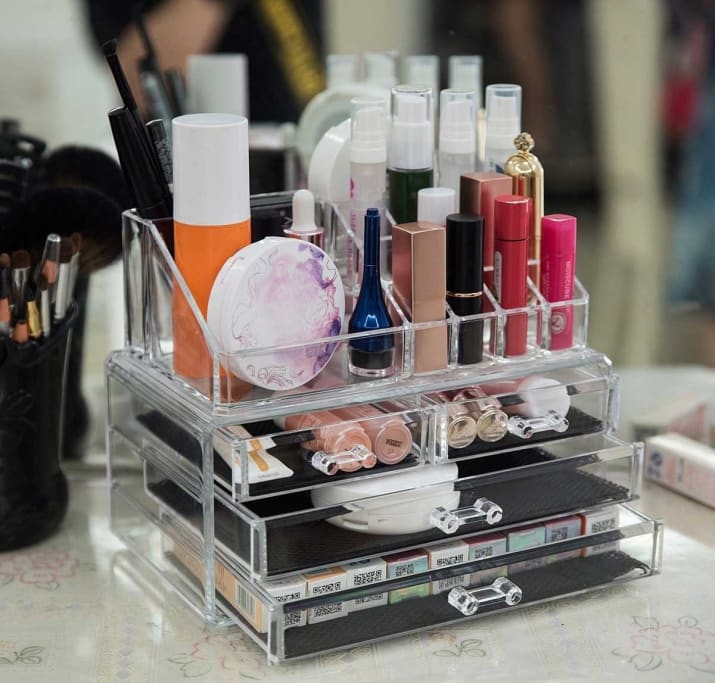 Promising review: "I am pretty impressed with this makeup organizer. Yes, the drawers could use a little more depth as some of my products don't fit well in them, but overall this offers a gorgeous way to both display and organize your makeup. I also love how I can separate the top of the organizer from the bottom. I would buy this again." —dreamhopecreate
Price: $11.99
34.
A pack of 20 ~magic~ melamine sponges that'll keep everything from white sneakers to bathroom tile to painted walls sparkling clean.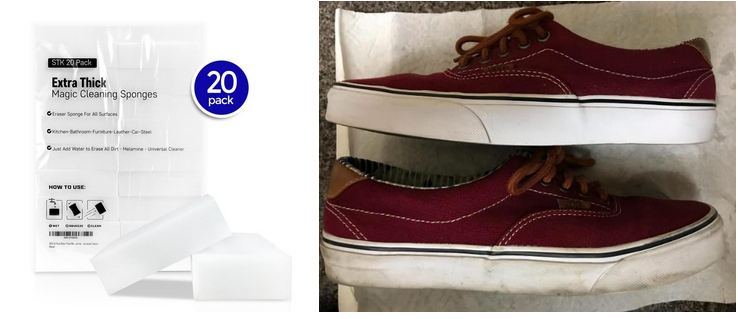 Promising review: "Had no clue my bathtub could be pristine white until it was recommended to try 'Magic Erasers' on soap buildup. I have used a different generic brand in past and was disappointed they crumbled immediately. Surprisingly, these held up very well despite using them on a very tough cleaning job that required lots of deep scrubbing. These will remove Sharpie marks on some materials, clean/brighten trim molding, cut through soap scum — the possibilities are endless. Good to have on hand for various cleaning needs. Highly recommend." —Kat
Price: $8.95