1.
A smartphone picture printer so you can give the gift of having retro-styled photos print anywhere right from your phone!
Promising review: "Bought this printer to take with me to a wedding over the weekend. The printer was very easy to carry around, and you can print pictures anytime and anywhere. You get a nice retro vibe to the pictures and everyone loved having a physical photo to keep. I highly recommend it. Tip: make sure your phone is on full brightness before you print to make sure it doesn't come out too dark." —Ambika Singh
Price: $39.99 (uses Fujifilm Instax Mini film)
2.
A super warm Carhartt hat for anyone who wants a hat that'll last and keep you cozy for over 25 years.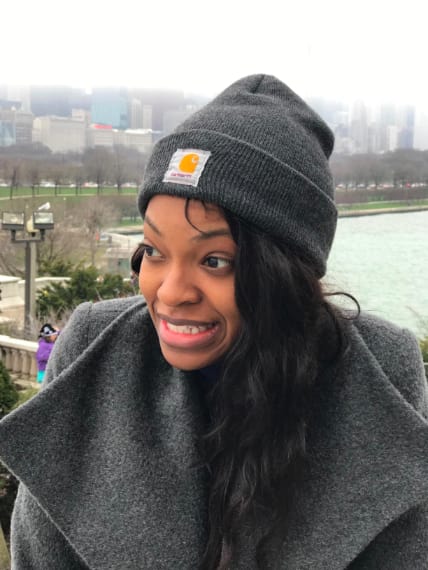 Promising review: "Best cold weather hat I've ever owned. First one of these I purchased was in 1988, and I still wear it! Still washes up great and the elastic is amazingly tight. They say hand wash it, but I toss mine in the washer and hang dry it overnight. It does have a tendency of getting a little too warm at times but that's doable. The only reason I bought another is I wanted a different color. Hopefully it will last over 25 years as well. This will make a great Christmas gift or stocking stuffer, at a very affordable price!" —Randy Indy
Price: $12.99 (31 colors)
3.
A Harry Potter wizard chess set to ~weasily~ win over the heart of HP fans far and wide.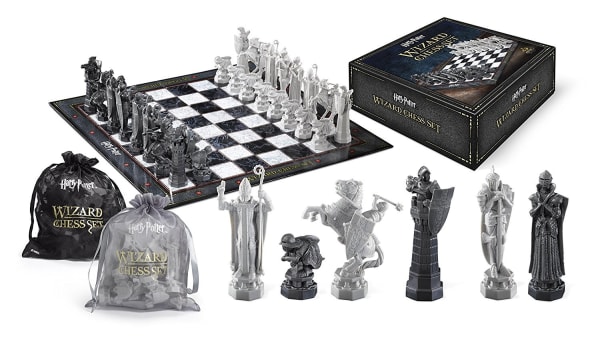 Promising review: "My husband and 10-year-old grandson play chess weekly on FaceTime. We had this set sent to him for Christmas this year. When he opened it (FaceTime) he totally flipped. He showed us each piece. The board is beautiful. This Sunday will be the first match using it. Can't wait!" —sower
Price: $45
4.
A set of four stainless-steel little cat teaspoons so you can hang these precious babes right on the rim of a well-stocked stocking.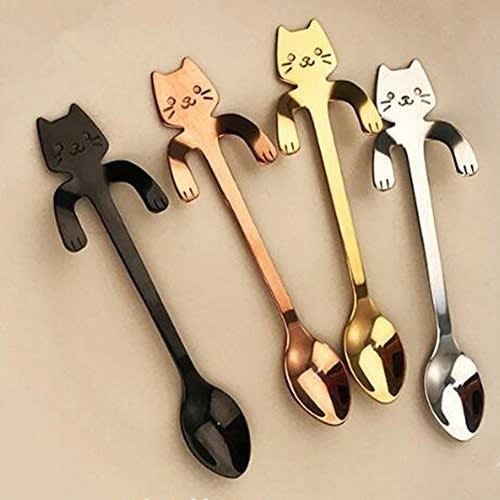 Price: $10
5.
Giantex Astronaut Pet Cat Dog Puppy Carrier.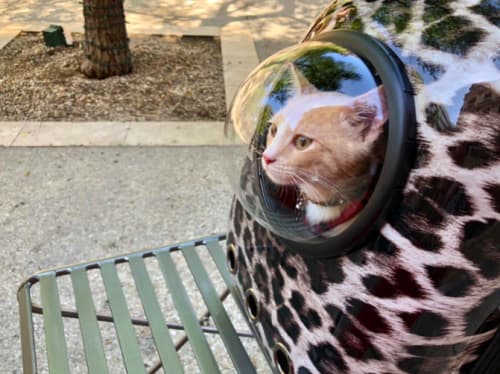 Promising review: "In terms of durability and safety, I think this does nicely. What's more important is how the cat loves it. To be honest he does not like being captured and placed into it, however once inside he is calm. He loves sticking his paw out of the side holes and he LOVES sticking his head in the bubble and seeing. The smooshing of his face against the plastic does leave a bit of steam, which is hard to see through, but he is smart enough to move around when it becomes too cloudy. " —Closet Wench
Price: $34.50 (six colors)
6.
A variety of caramels made in small batches and delicious flavors to melt the heart of any ginger-loving millennial.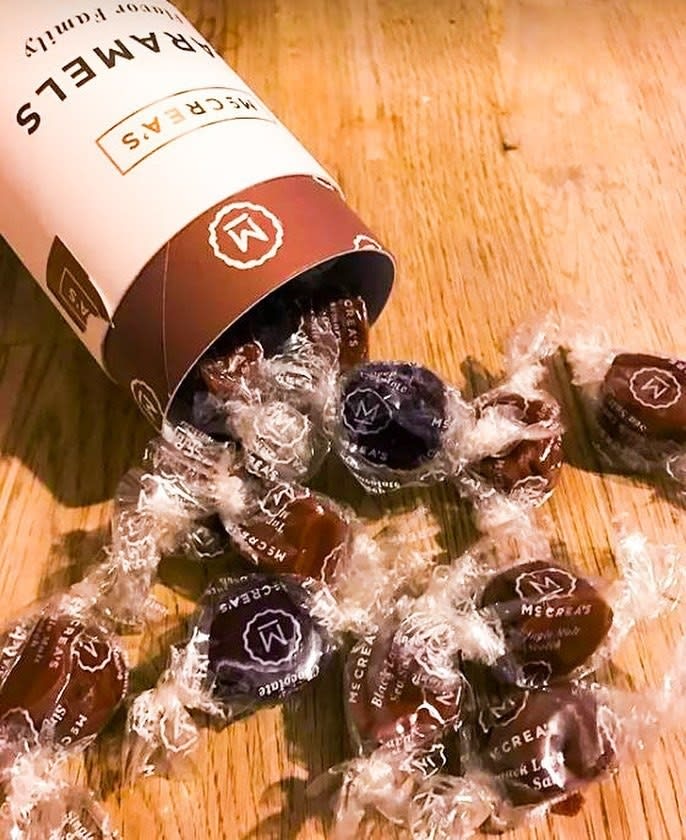 This variety pack includes these delish flavors: chocolate, rosemary, vanilla, maple, and ginger.
Price: $18.95
7.
A sunrise alarm clock worthy of investment. The light cycles and soothing sound machine features might help you give the greatest gift of all this year — better sleep.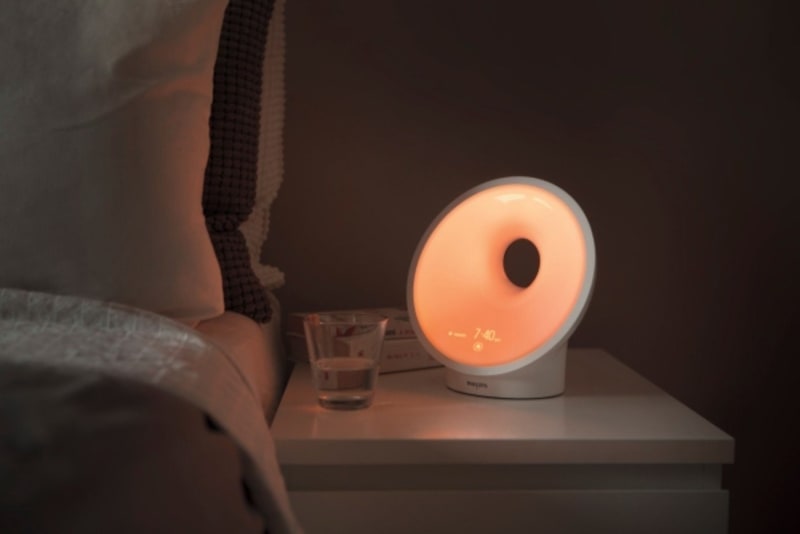 Promising review: "Purchased this as a gift for my husband. Very easy to use, and he loves it. His old alarm clock was obnoxiously loud, waking up the kids down the hall every morning. This one is a gentle, relaxing wake-up to the warm glow of the 'sun' and birds happily chirping. We also love falling asleep to the 'sunset,' a 10-minute progressive sleep timer that slowly dims until completely dark and has a sound machine feature. Love this clock!" —D. Fisher
Price: $199.99
8.
A 3D pen starter kit with a child-safe pen and multi-shaped doodle book. Your kids will adore doodling in 3D, the dream!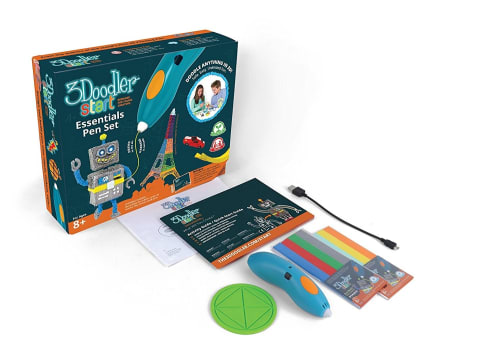 This set includes a multi-shape doodleblock, child-safe 3D pen, two mixed-color packs of eco-plastic, micro-USB charger, and activity guide for hours of 3D printing fun!
Promising review: "My daughter loves this! One of her favorite Christmas gifts!!" —PNad
Price: $49.99
9.
A stainless-steel vacuum insulated lunch thermos as adorable as it is practical. Lunch will stay hot in this for at least five hours; so bye-bye cold cuts.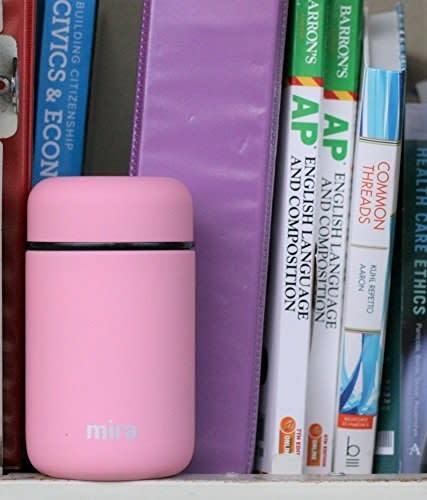 Promising review: "OMG I can't say enough about this thermos. It keeps food hot for up to seven hours, the slim profile is perfect, the exterior is so cute! It is piping hot inside, and cool to the touch outside. It has literally changed my life because I can pack hot food for my kids' school lunches daily. Perfect for gift giving, even the box it comes in is cool! Run out and buy it now!" —Jennifer gartsu
Price: $15.50
10.
A Pioneer Woman cookbook over 7K reviewers swear by; for anyone in need of more 16-minute meals, comfort food, or freezer-friendly dinners.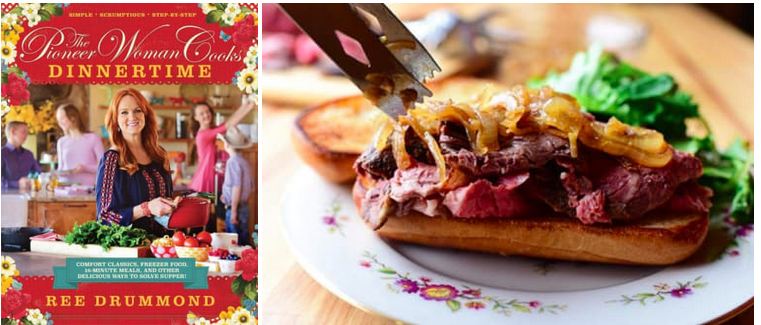 Promising review: "So far, I haven't been disappointed. I made the broccoli wild rice dish for Thanksgiving, the Brussels sprouts with balsamic reduction and the fingerling potatoes. Each of these were delicious and resulted in rave reviews. One word of caution: It took me longer to prep the recipes than what she estimates but maybe I'm not as proficient in chopping, etc. The book is beautiful. The photography alone is lovely, and I like the step-by-step photos and commentary. I also like her friendly tone and insight into her life and family. This would be a really beautiful gift. Glad I bought it for myself!" —Our Lady Bon Bons
Price: $14.99+ (available on Kindle or as a hardcover)
11.
And a dishwasher-safe, non-stick lasagna pan so picky eaters can enjoy three different kinds of lasagnas, loaf breads, cakes, and more!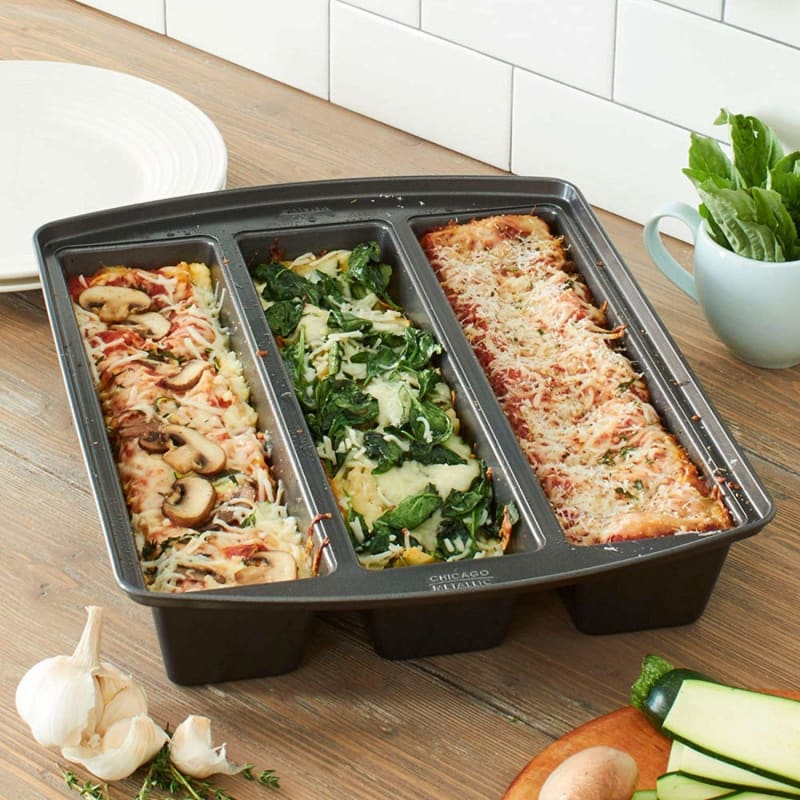 Price: $18.34
12.
A pair of adorable heated unicorn slippers the unicorn in your life deserves to slip their feet into at the end of a long, magical day.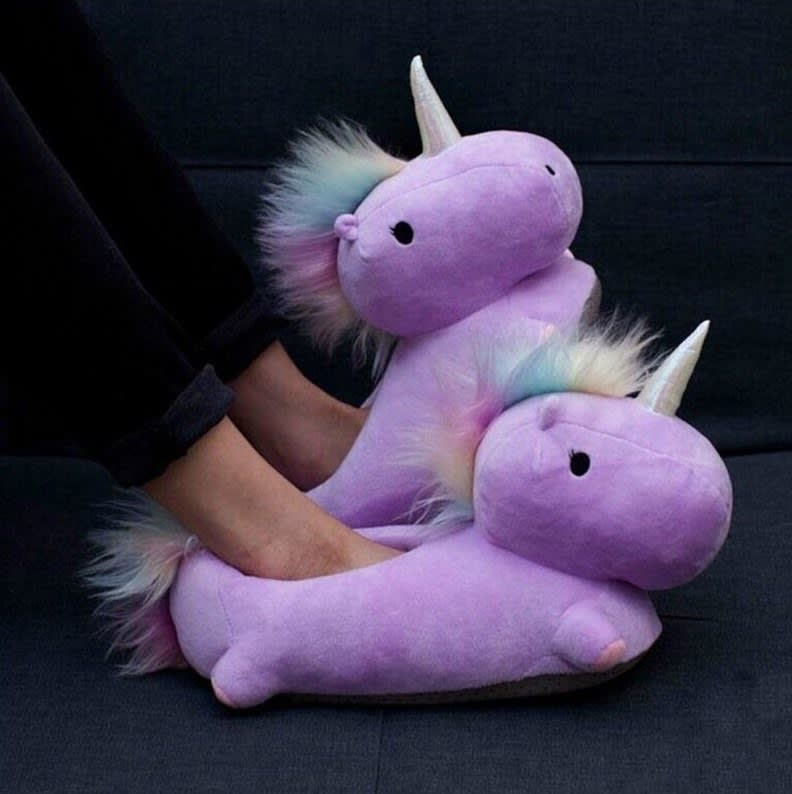 Promising review: "These are the most magical slippers in all the land! Especially for anyone with poor circulation, such as myself. They start heating up right away after you plug them in and stay toasty for quite a while after unplugging." —Jayne
Price: $42.95+ (two colors)
13.
An Echo Dot who can play your favorite songs, tell you the weather, and link up to home devices. Getting up in the morning is a lot easier when you can blast Queen and turn the lights on before you even get out of bed.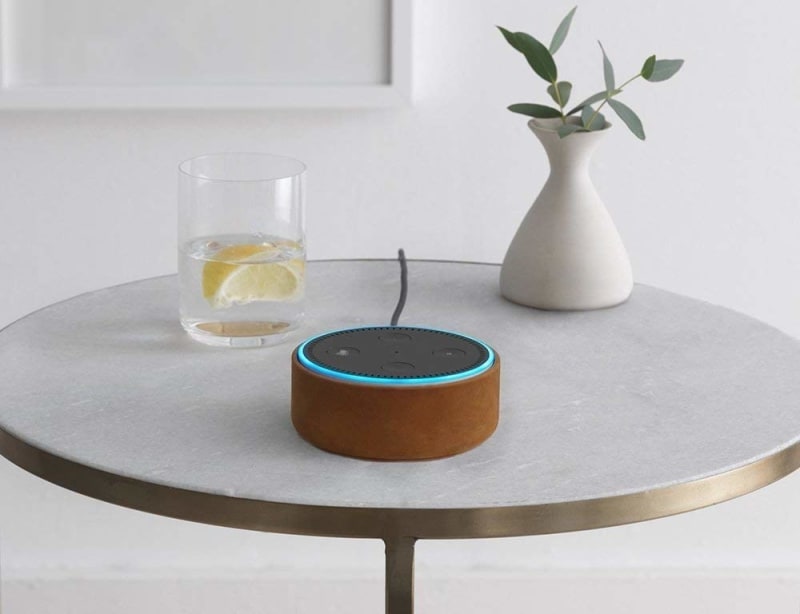 This little voice-controlled AI can link up to home devices and set alarms, send messages, dim lights, fact-check, help you spell thing, order food – the list goes on.
Promising review: "I love this little device! Echo Dot has been part of our daily life; helping with weather forecast, reading news, playing music, telling jokes, controlling lights, and cooperating with silly talks, lol. I also got a Mokcao speaker for it to have sound support. Anyway, I'm very happy with the life change Echo Dot brought to us." –Amazon Customer
Price: $39.99 (two colors)
14.
An Amazon cloud cam security camera for anyone who wants to check in on the dogs, the sleeping baby, or the front porch (beware, package thieves 👀). And, this cam is designed to sync up to Alexa through Amazon Fire TV or Echo Show.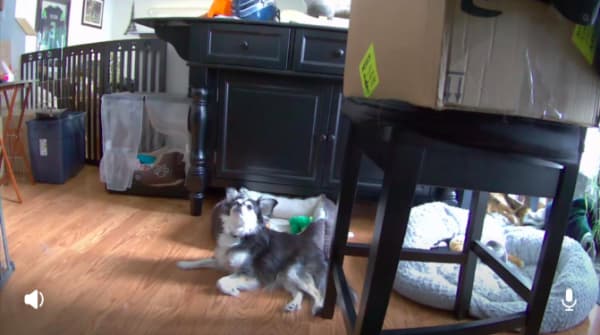 Features: 1080p full HD, night vision lets you detect what's happening around the clock, two-way audio
Promising review: "Picture and features are top-notch. There's no compromise on quality with this camera. I bought this as a gift for my Dad because he wanted to keep an eye on the front porch while they were on vacation. He got it installed himself and was up and running in no time. With the motion detection, he knows if mail or a package is delivered, then they can text me to go pick it up. There's no problem with light/dark transitions and he says he hasn't had a problem with false alarms. I have some old security cameras on my house, so I'll be looking at these again when the time comes to replace them." —ChrisNorthJersey
Price: $119.99
15.
A 1000-piece jigsaw puzzle to keep everyone occupied when the after-Xmas blues strike and you're snowed in with nothing to do!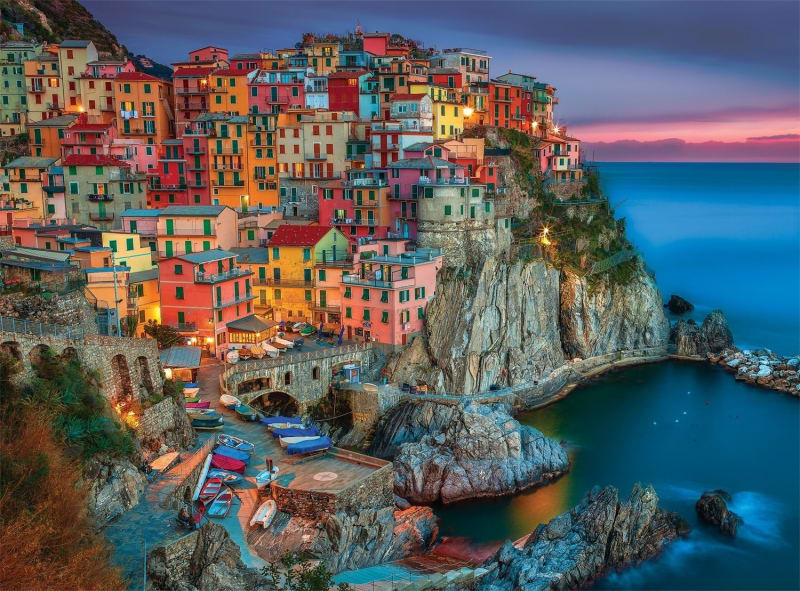 Price: $13.97
16.
A Jack-Jack plushie featuring lights and sound effects that might seem like a bit much to us, but apparently kids can't get enough of this wild toy.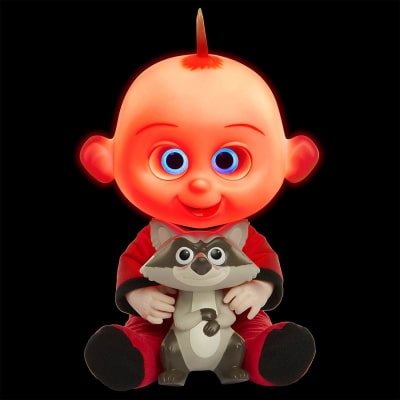 He's way cuter than Chuckie!
Promising review: "Jack Jack and raccoon are so adorable. My 2-year-old is obsessed with Jack Jack and he loves this toy. The noises Jack Jack makes are so cute. My son is very destructive, and he hasn't broken this toy yet." —Ang
Price: $29.84
17.
A universal phone-holding knickknack can put an end to reaching for the phone in the crevice of the car at red lights.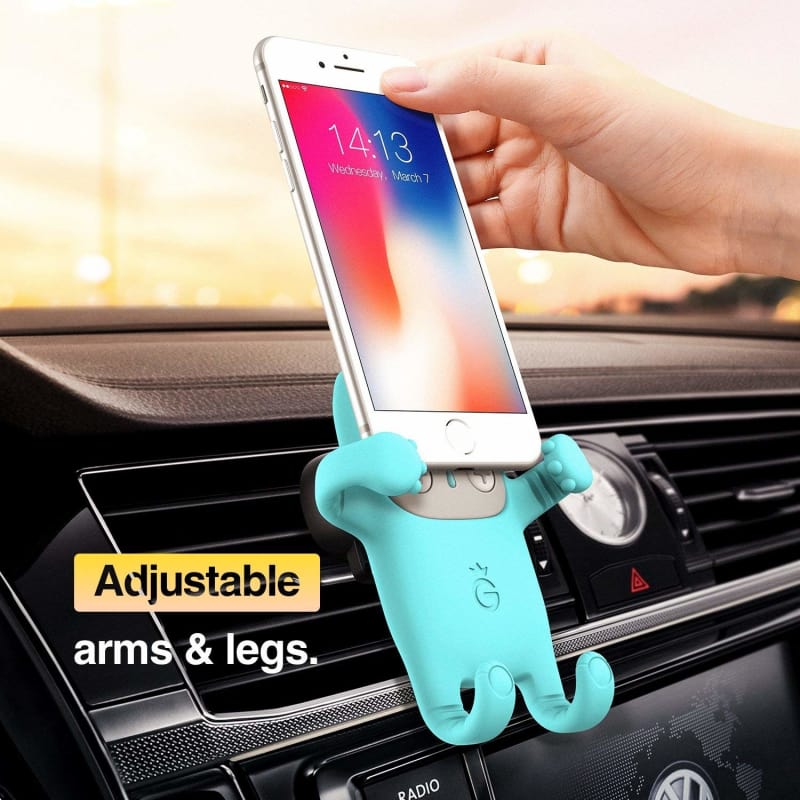 Price: $12.74+ (three colors)
18.
A tasty Sriracha sea salt that'll add a dash of spice and flavor to your favorite chef's meals.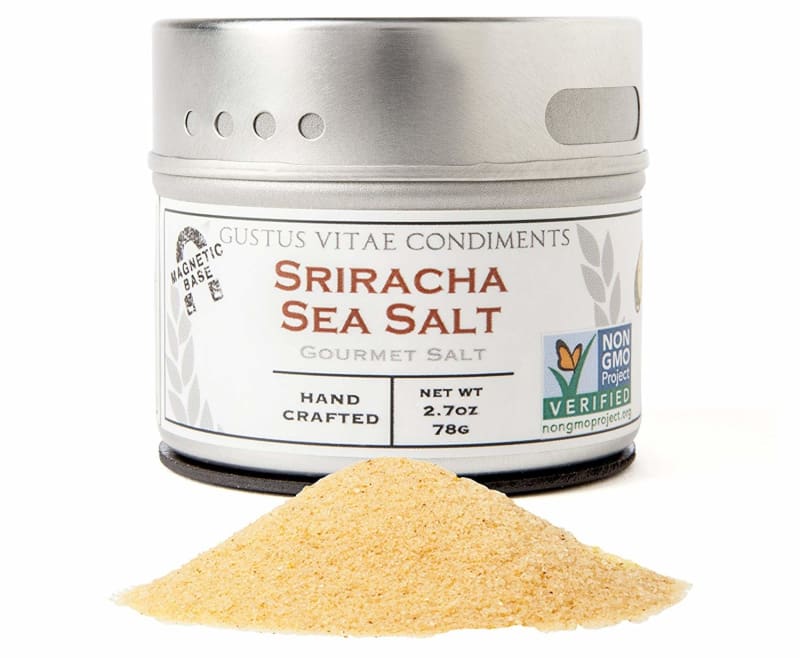 Price: $7.99
19.
And a set of four gorgeous agate coasters for anyone who wants to feel like they're sipping cocoa in a cozy Adirondack cabin all winter long.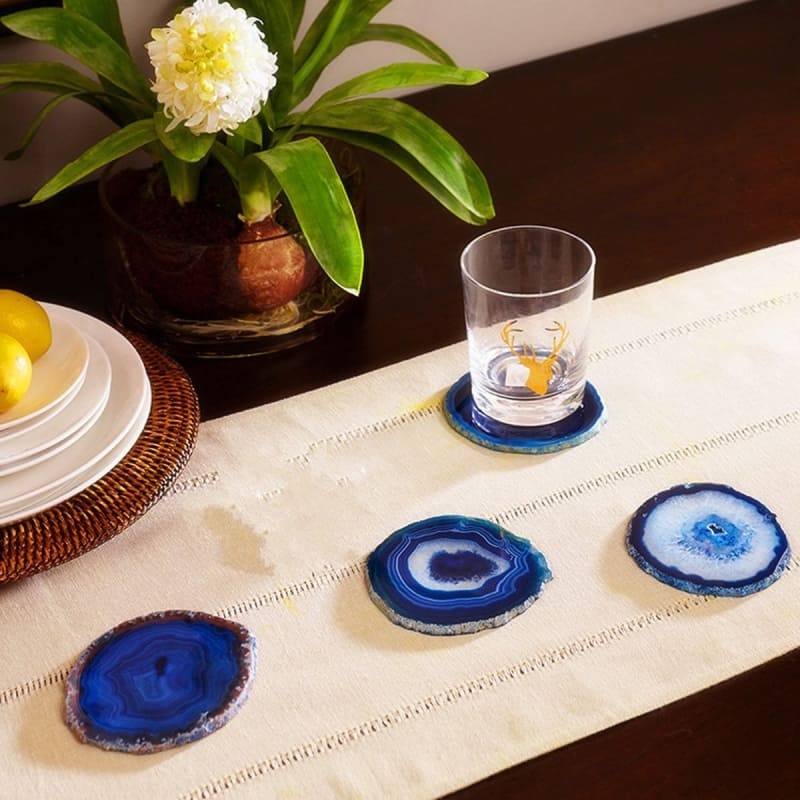 Price: $24.99 (nine colors)
When people open up your gifts: