Here are the coolest and most useful things on the list this week…
1.
A set of six reusable ice-pop molds you can use to create your own natural desserts and then submit to MoMA for consideration.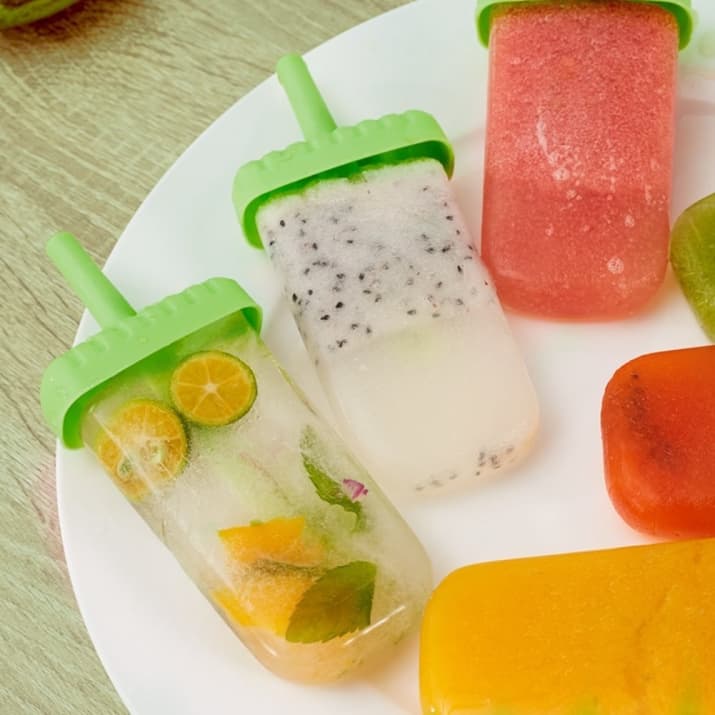 Promising review: "Love these popsicle molds! I immediately started experimenting with making different kinds of popsicles using fruit juices, coconut milk, chai concentrate, cocoa powder, etc. They were easy to assemble and fit perfectly into the stand so I did not worry about them falling over in my freezer. I ate my first one last night and I was very happy with the results. It was easy to take out of the stand without messing up the others. I ran it under hot water for a few seconds and it easily slid out of the cover. The handle catches all the drips from the popsicle so you can take your time eating it. I would definitely recommend these to a friend." —Janice Palumbo
Price: $9.99 (available in six colors)
2.
A USB-powered microphone that'll produce studio-quality recordings right from your home — which, by law, means you have to start a podcast.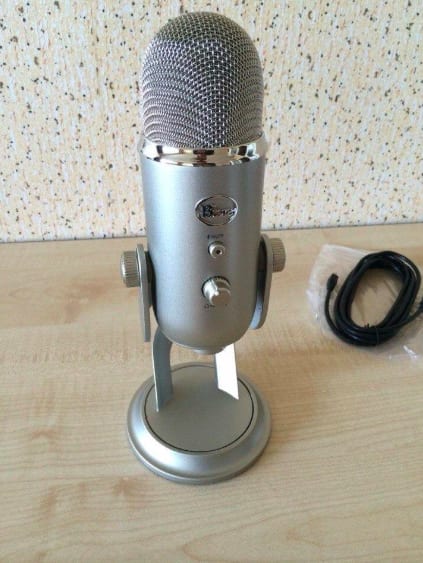 Promising review: "Now this has to be the best mic for streaming radio stations. The best I have run into. The one feature we love is the headphone jack built into the mic. If you ever tried to stream through a Windows pc you will notice a delay between your live voice and what goes through the mic. Most radio dj's use headphones when going live. If you have .5 to 1 second delay this can really mess you up. There is no delay when you plug your headphones directly into the mic. The Blue mic seems to be built very well and the sound quality also seems very good. So far so good. The Blue Yeti is Hot Hitz Radio's main mic now!!" —ReliaStream
Price: $128.99 (available in nine colors)
3.
A folding backpack chair to make all the other beachgoers furious they didn't think of this hack first.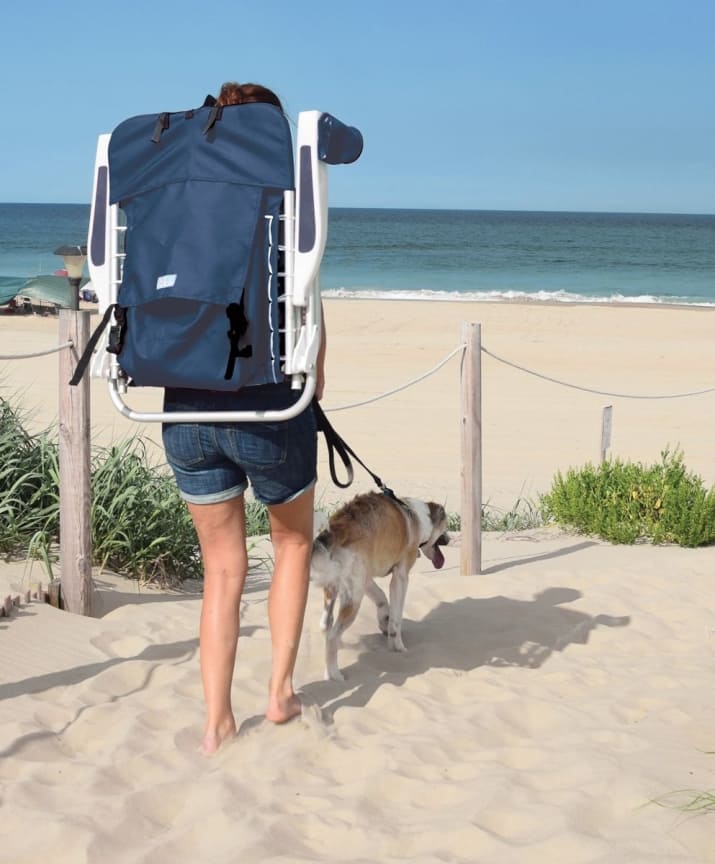 Promising review: "We have a winter home in South Beach, a few blocks in from the beach, just far enough from the tourist strip. We walk to the beach and this chair is comfortable lightweight aluminum with a very strong canvas-like fabric that breathes, and a secure pouch on the back for towels, drinks, books, etc. The back and seat have lacing that can be adjusted for firm or slightly baggy to your taste, the headrest is on Velcro so you can adjust it to fit your neck, and you can adjust the recline. Unlike some chairs, the bottom of your leg doesn't lie heavily on the frame. The armrest is wide enough to be comfortable and has a drink holder. If you don't want to lie on a towel in the sand or drag coolers and loose items to the Beach this is a very good solution." —Skitty
Price: $43.01 (available in 12 colors)
4.
A stylish macrame hammock swing, perfect for both indoor and outdoor use — and singing your old emo anthem "Swing Life Away" in.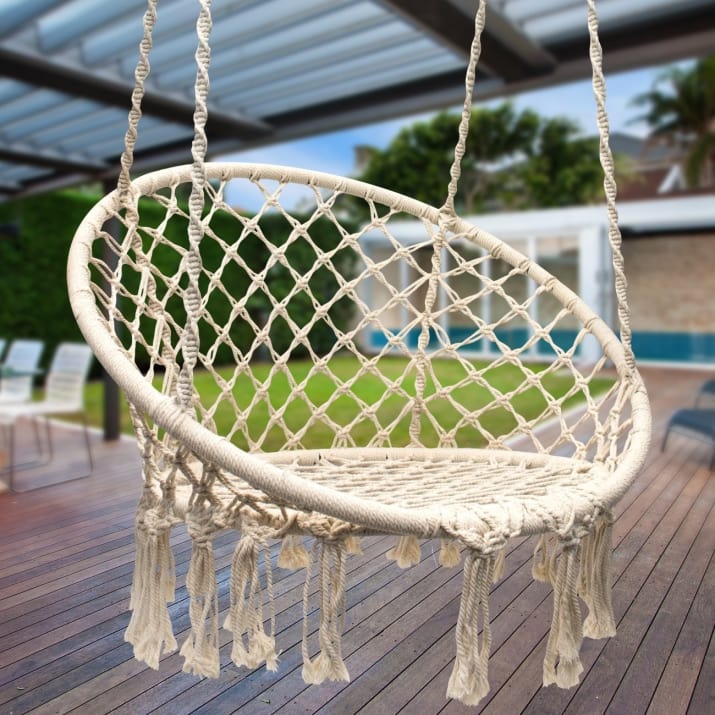 Promising review: "Bought one of these…and then bought two more. I have these hanging in my living room, and they are perfect. You can hang them from a single hook or from two separate hooks. The quality is fantastic and the price was great. I'm pretty sure this is the same quality as the swings that cost almost double the price. Go for it. You won't regret it. These are great." —Emily
Price: $72.99
5.
A dermo-approved sunscreen that's the holy grail for anyone with sensitive, acne-prone, or just all-around impossible skin.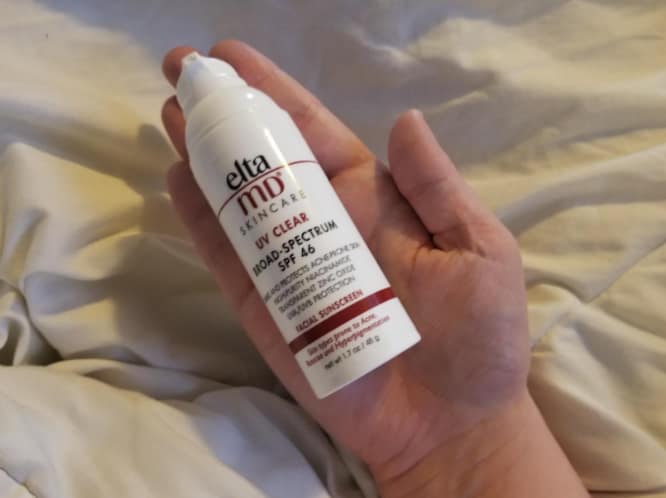 Promising review: "I'm absolutely obsessed with this SPF. It works so well for my skin that I've now entered it into my daily skin care regimen. I have really bad rosacea, and when I went to a new dermatologist she told me that I needed to use something less oily than the Banana Boat I was slathering on if I wanted my ease the effects of my rosacea. The EltaMD is so good at protecting my skin from the sun that it doesn't get dried out at all, and it doesn't burn like it used to. Also generally speaking, my skin is so much better than it was a month ago and I'm hoping the improvements will just keep going. I definitely recommend this SPF to anyone who's looking for a lightweight protectant against the sun that won't clog their pores or cause them to break out." —J. Humphrey
Price: $33
6.
An antioxidant-rich vitamin E oil designed to hydrate and smooth your worn-down summer skin.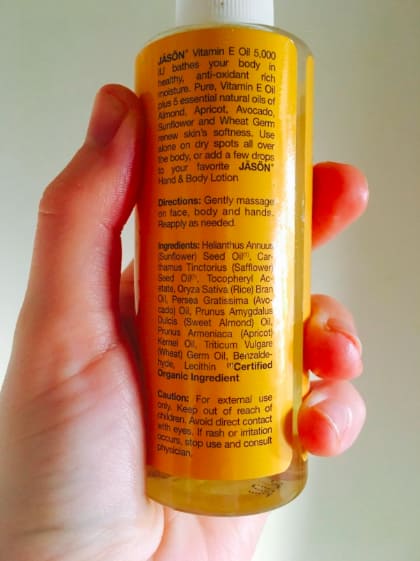 Promising review: "Bought this to put on a surgical scar my husband has. However, it ended up being a fabulous cure for me! I have been to the dermatologist many times and always told I had contact dermatitis — I am a nurse — and I was given the strongest hydrocortisone ointment made but it only made my skin friable. Then I used an antibiotic ointment to help with the cracks — nothing worked. Twenty-four hours after putting this on my husband, I noticed my hands were perfectly clear, something I haven't seen in years! LOVE this stuff!!" —duffykmk
Price: $4.86
7.
A pair of over-ear gaming headphones that we can't promise will transport you to space but can promise will give you an optimal noise-canceling experience.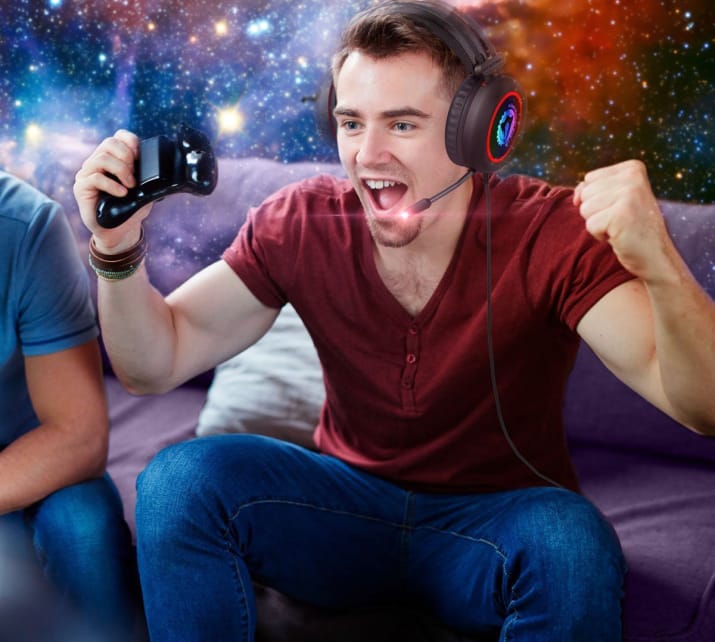 Promising review: "Absolutely love it. These face pads are way more comfortable than the one that came with my Oculus Rift. The size is perfect. The only issue is that you need some Velcro pads or double-sided tape to stick them on the Rift. Great buy, though, I would get it again when I need to replace them. I have been using one for over a month now and it still feels just as comfortable as when I got it. No more lines on my face. I will say, it amazes me that for the price of the Rift, Oculus should have these sort of memory-foam pads right out of the box." —christine p.
Price: $33.95
8.
A classic Mad Libs booklet, because you're never too old or mature to enjoy the [adjective] [noun] of [verb] some [plural noun].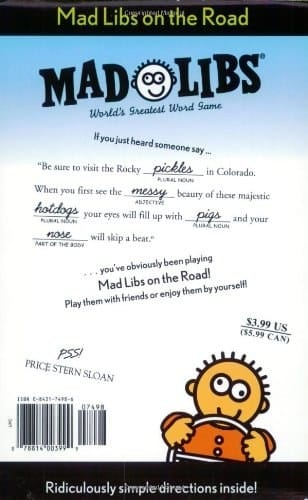 Promising review: "I bought this for my nephew, and it turns out I also bought it for myself. We complete pages upon pages together and enjoy having a good laugh after. Such a classic and engaging 'toy'!" —MonD
Price: $3.99
9.
An expandable drawer organizer made of bamboo, which, truly, might be the kick in the pants you need to stop leaving utensils in the sink, Robert.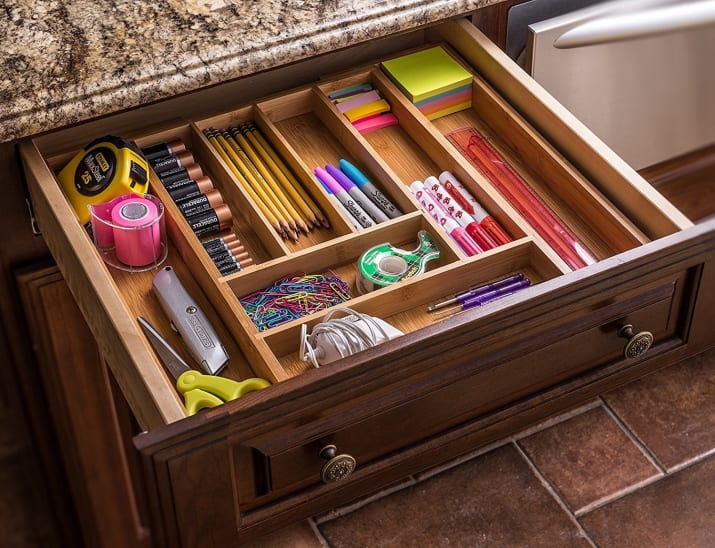 Promising review: "Super-flexible drawer organization. I was going to use this in a smaller drawer, but when I got it I decided to put it in a much wider drawer coupled with a bamboo knife holder. Perfect! everything is in one place! Product is sturdy and looks much nicer than a plastic insert." —Grekrs
Price: $23.95
10.
A special-edition Blu-Ray of the dark, funny, twisted, and poetic film Ghost World, so you can remember, in vivid detail, what it felt like to be a lost and confused high school grad.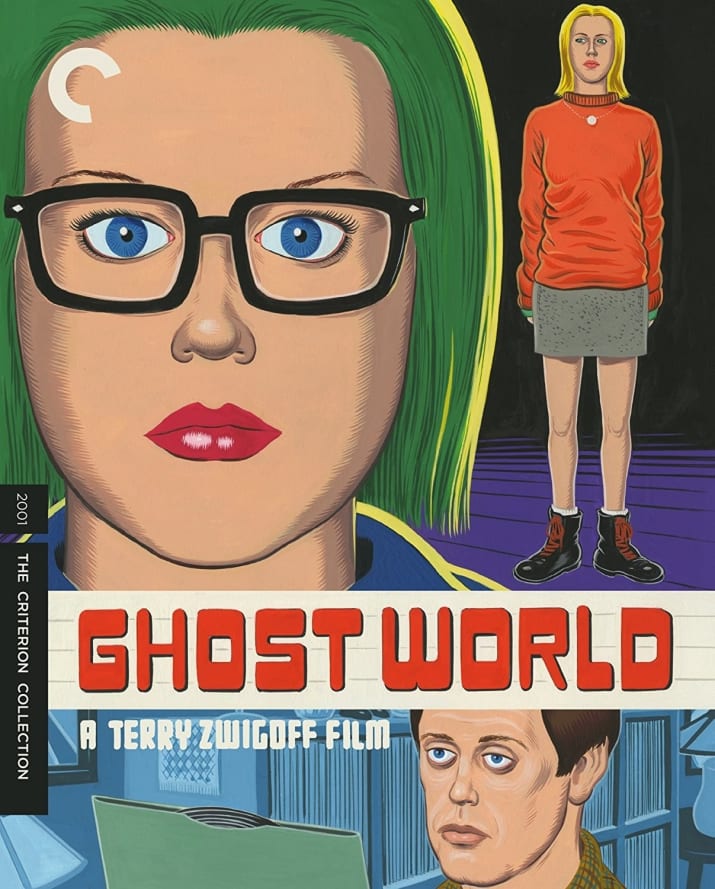 Promising review: "Quirky, satirical, and sad. This movie has a cult following and deserves the acclaim. It stars very young Thora Birch and Scarlett Johansson as two new high school graduates who haven't quite figured out how to enter the adult world. They don't really know what they want to do or be. Steve Buscemi plays a wonderful well-acted middle-aged loner character that could easily have been cartoony or creepy but in his hands becomes sympathetic yet very sad." —Treetown
Price: $17.87
11.
A dimmable LED light strip for an easy way to add some character and warmth to your otherwise unremarkable space.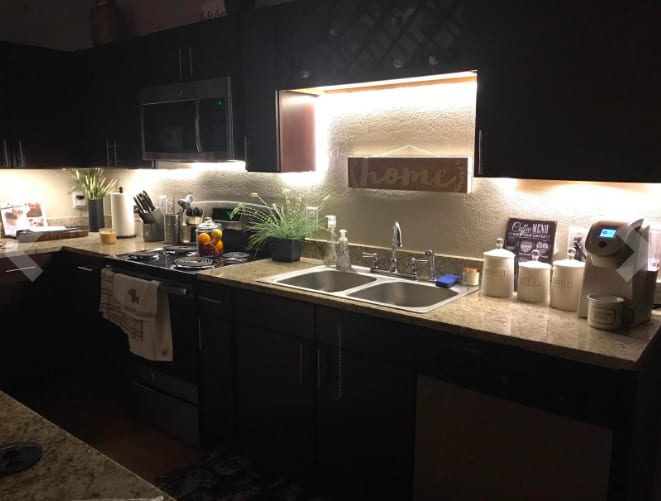 Promising review: "If you are looking for a cheap solution to make any space feel much more comfortable, these lights are a home run. We installed them on top of our kitchen cabinets and they work perfectly to give the kitchen a nice glow. The unit comes with a power cord, which plugs into the wall, a dimmer wheel, which plugs into the wall plug, and the lighting strip. We ran the dimmer switch through the top little cabinet on top of the fridge and Velcro'd it to the bottom of the cabinet so now we have a little hidden dimmer switch that is very easily accessible." —Andrea
Price: $14.99 (available in two colors)
12.
An automatic sprinkler with 360-degree rotation that'll leave you misty-eyed when you see the price.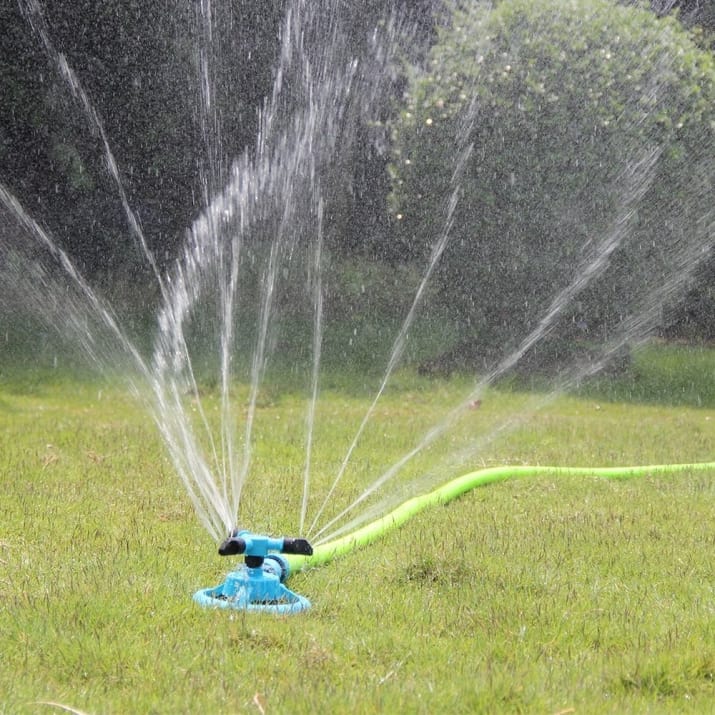 Promising review: "I was shocked by how much I liked this product. Once I saw it fit in my mailbox and how small it was, I was thrown off-guard. I tried it out and was pleasantly surprised that it has a large coverage area and is fantastic for kids!! Love love love it!!" —popester4547
Price: $11.99
13.
A window-mounted air-conditioning unit, because you can't fight it much longer: Summer is here and your arid AF room is going to rudely remind you of it.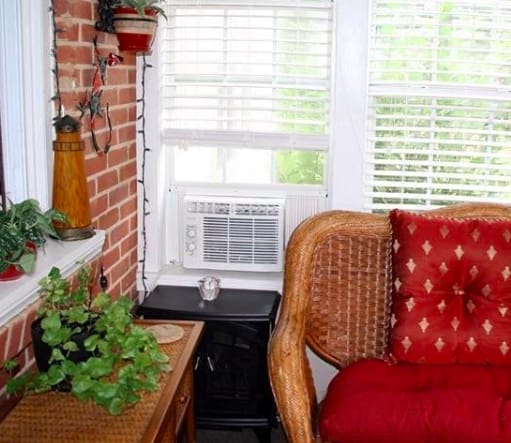 Promising review: "Awesome little machine, saving me from dying of the jungle-like humidity and heat at night for sleeping. Simple and small, still pretty heavy although I did install it myself. Simple controls. Cools my bedroom no problem, fan setting is nice because I don't want to jack up my electric bill toooo much by leaving this thing on A/C setting all night long. I sometimes pre-cool the room on A/C setting then switch it over to fan just before getting into bed." —M. Twargowski
Price: $135.15
14.
A trusty Thermos-brand vacuum-insulated food jar that'll revolutionize the way you do lunches.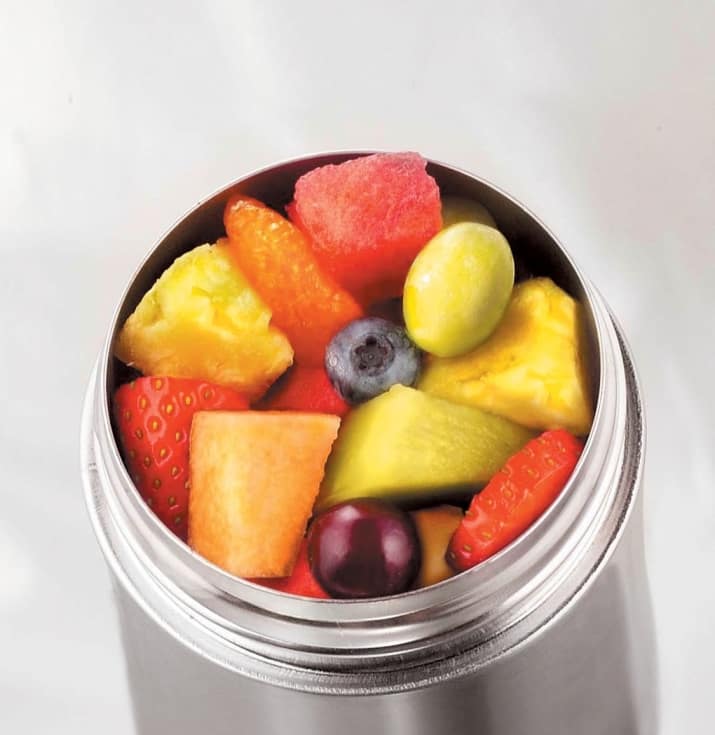 Promising review: "I saw this jar when visiting my daughter's kindergarten lunch and looked it up right away — it solved the cold-lunch issue! There are steps involved, so rather than packing her lunch box the night before and putting it in the fridge, I now pour hot tap water into the container while reheating her food so it's piping hot, then dump the water down and put the food in. This happens around 7:15 a.m. each morning, and they don't eat lunch till 1:30. She says lunch has been a lot more enjoyable as it is comfortably warm by that time. The container holds the perfect portion of pasta, or any other type of warm food for a young child. We usually pack some fruit on the side for dessert and she is well fed." —Stella
Price: $13.27+ (available in three colors)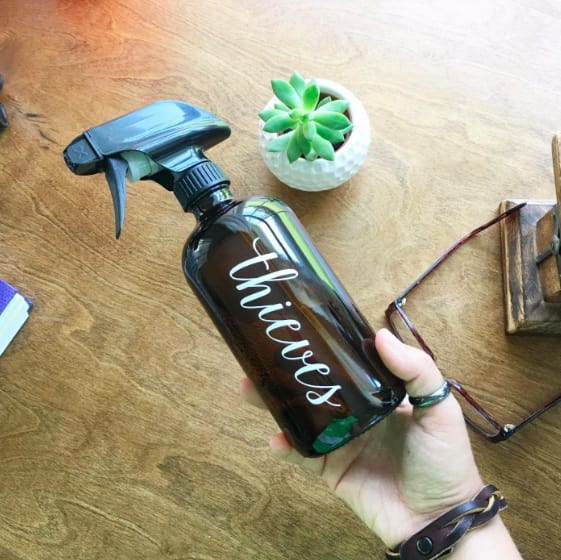 Promising review: "These glass spray bottles from Sally's Organics are just what I wanted! The sprayer works very well, with two spray options — stream and mist — and two off positions for ease of use. The straw is long and slightly curved so it more than reaches the bottom to get every last drop of my homemade cleaners. I also love the caps for the bottles, which offer a nice tight fit for no-leak transport and storage!" —D-M-R
Price: $11.98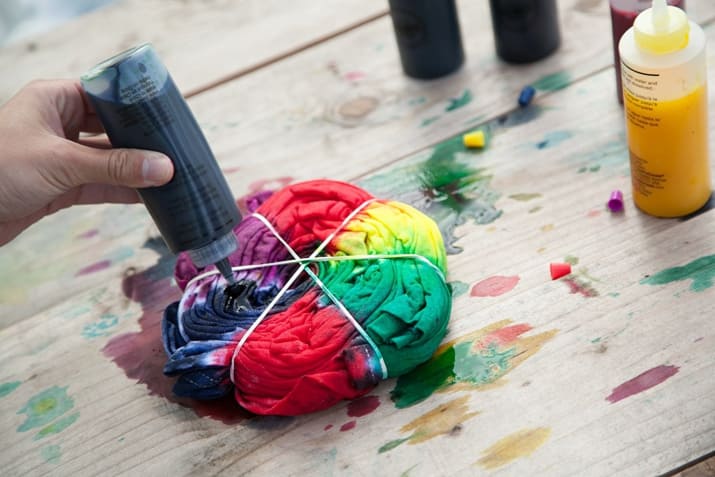 Promising review: "Very vivid colors. The kit is cool because it comes with five colors, instead of the usual three. It does come with plenty of rubber bands, but you may need more. I have been tie-dying for years, and this was the best-quality kit I have ever found for the money." —lola scratch n sniff
Price: $12.33
17.
A handheld portable smoothie maker that'll get you excited to wake up in the morning and start your day — or crawl back under your covers with a smoothie.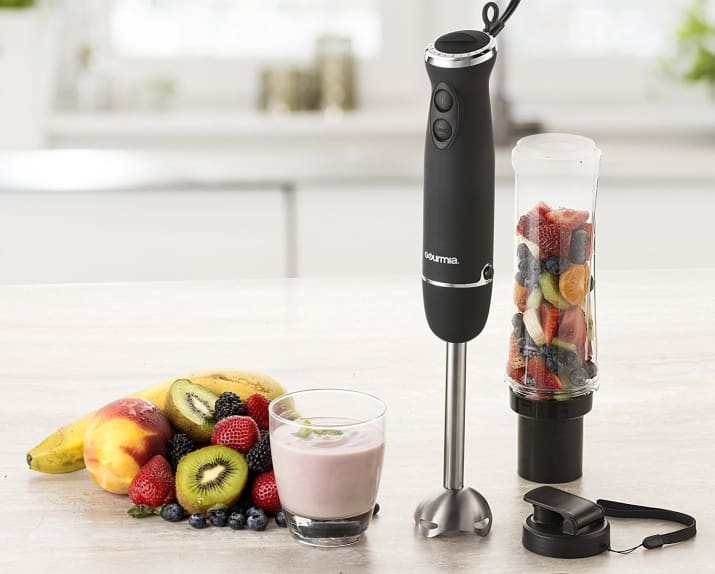 Promising review: I love this mixer with its smoothie attachment. It has nine speeds and a turbo button (not sure why), but it will crush ice to a powder. I didn't think I would use the smoothie attachment, but like a mad scientist, I use it every day. I like cold drinks and I've even put in V8 juice and ice and it seems to intensify the flavor of the juice. I have some Soda Stream syrups and some do well with just plain water. I mix it up with ice and it makes a drink that's cold and frothy. I hope the blades and the unit lasts because I'm using it every day." —Steven Engelson
Price: $14.99
18.
And a travel-friendly personal steamer to give you an enviably put-together look while you're on the go.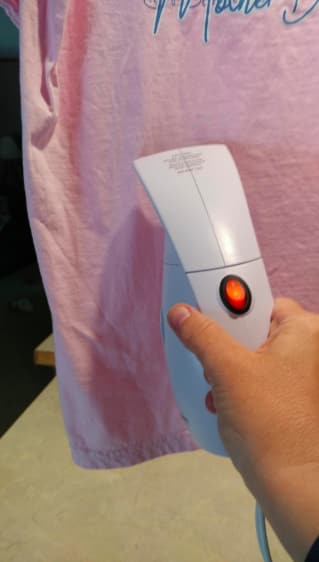 Promising review: "I could write about this steamer for hours I love it so much. This steamer deserves 10 stars, not just for the steamer itself but also for the fact that the seller sends a follow-up email with tips for the steamer, which is so awesome. Also: You can travel with this steamer. I work in retail and my job involves some travel, and my sanity requires me to travel in my free time. This steamer has been around this beautiful country of ours multiple times. Like the time corporate gave me a week's notice to travel cross-country, bring only one bag, and bring a 'red-carpet-ready'-type gown to wear to a formal event. Uhhh what? Thank you, PurSteam steamer, for making my balled-up chiffon dress look like it's 'red-carpet-ready.'" —Lexi
Price: $25.99